Best 5 UGC-NET Coaching Institutes in Delhi
Date : July 27, 2019
In terms of educational institutes, Delhi holds several feathers to its hat. It houses many premier institutions like the IIT, NIT, AIIMS, School of Planning and Architecture, NLU-Delhi, University of Delhi, Jamia Milia University, Indian Statistical Institute, etc. Besides, there are several libraries maintained by government bodies and private organizations. There is also a well-developed coaching culture in Delhi. As students from every corner of the country flock to the city for education, many organizations are coming up to cater to the same. While there are certain age-old coaching institutes in Delhi, still new ones are born every month. Let's check the backdrop of UGC-NET coaching institutes in Delhi.
UGC or the University Grants Commission conducts a talent search to hunt for candidates aspiring for a career in lectureship. And NET or the National eligibility Test does that for UGC. The test is conducted by the National Educational Testing Bureau of the UGC to set minimum standards for the entrants. UGC-NET determines the eligibility of the Indian nationals for the award of Junior Research Fellowship (JRF) or lectureship. The test is conducted in Computer Science, Environmental Sciences, Forensic Science, Social Sciences, Electronic Science, and Humanities including languages. Postgraduates from any stream are eligible to apply to UGC-NET. The exam is conducted twice a year, in the months of June and December.
When one decides to enter the teaching and research profession, one also has to face the challenges posed by UGC-NET. It might sound easy to appear in an exam but qualifying it needs serious, honest and deliberate efforts. And the right guidance and right approach at the right time are the keys to it. This is the time when UGC-NET coaching institutes come into the picture. These coaching institutes guide the aspirants in an efficient and effective manner.
There are many result-oriented UGC-NET coaching institutes in Delhi. While there are some which consider it as a money-making business, others offer serious education. These institutes provide wholesome study and preparation for different disciplines of the exam. Here is a list of such good coaching institutes. We have revealed the names of the best 5 UGC-NET coaching institutes in Delhi that have taken scores of students under their umbrella.
CGS Coaching is a well-known institute of Delhi imparting specialized and comprehensive training program to students aspiring for a bright and promising future. CGS covers different government exams like NDA, SSC, CA-CPT, Banking, UGC-NET, etc. It is run by qualified professionals like IAS interview faced candidates and RAS qualified candidates. The coaching institute was established with a view to providing the eligible candidates, equal opportunities in government employment. As far as coaching for UGC-NET is concerned, CGS provides ethical, qualitative and success-driven education. It offers quality teaching and study materials so as to enable the students to qualify UGC-NET in stipulated time and at low costs.

Features
Well-planned and unique methodology
Updated and comprehensive course material
Focus on time management tricks and concepts
Assistance till final selection
Online and offline test series
Career Endeavour is another academically structured institution of Delhi providing quality education for UGC-NET and many other prestigious exams. The coaching provides top-notch preparatory classes, complete in all aspects and an inspiring environment to the UGC-NET aspirants. It follows a unique teaching methodology inclusive on easy techniques, focus on vital areas, timely coverage of syllabus, regular assessments, and planned test series. The team of Career Endeavor, Delhi comprises unit wise teaching experts having long stretches of experience in education. The endeavor is to build an intellectual and rich potential in the students and inculcate in them an unfillable competitive spirit. Their teaching methodology focuses on the accurate application of concepts to get maximum results in minimum attempts.

Features
One of the best pools of faculty
Focused and relevant study material
More than 800 hours of teaching
Regular assessment of performance

Global Teachers Academy came into existence in 1978 with a vision to provide superior educational services by a team of dedicated educators. Today, it stands as a reputed UGC-NET coaching institute in Delhi. Its great learning environment provides a suitable platform for the aspirants of Delhi to come together and compete. Global Teachers Academy offers a preparation-oriented preparation plan to achieve admirable results in the UGC-NET exam. The management and faculty possess a high degree of knowledge and integrity. The teachers, here, are highly motivated and committed to quality guidance which reflects in their results. The students of Delhi consider it one of the best one-way solutions to UGC-NET preparation.

Features
Frequently refined study material
Chapter-wise weekly tests
Special emphasis on personality development
Wide range of student-friendly services
Facility of correspondence classes
Fill this form and get best deals on "NTA UGC NET Coaching classes"
100% genuine institutes aiming to help you ace studies
Get immediate response from the institutes
Compare institutes and pick only the best!
Feel free to choose the institute you like, and rest will be taken care of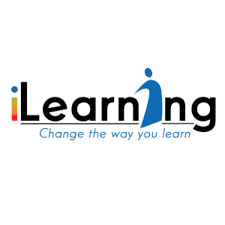 iLearning is the house of Chartered Accountants and NET-JRF qualifiers from Delhi University. The coaching institute offers qualitatively superior guidance to UGC-NET aspirants. It is not just an educational institute but a grooming center transforming the lives of wannabe professors. The aim behind the foundation of iLearning was to help the NET-JRF aspirants avail advanced and personalized coaching from the best faculties at economical costs. Their curriculum not only covers the syllabus but also the fundamentals required for a deep and efficient understanding of the concepts. This also inculcates in students the desired research and lectureship ethics. The coaching institute of Delhi also makes use of the latest techniques and methodologies to make classes interesting and interactive.

Features
Highly professional and qualified faculty
An up to date study material
Practical orientation of classes
Surprise gifts to toppers of mock tests
Continuous and pro-active education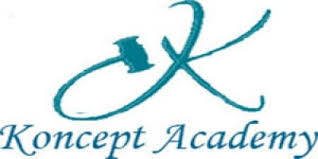 Koncept Academy has been a leading UGC-NET coaching institute of the national capital Delhi since its inception in 1996. The academy is equipped with a well-experienced faculty guiding hundreds of UGC-NET aspirants through challenging paths. It is also famous for the coaching it provides for SSC, Bank PO, and CTET exams. Koncept Academy has a glorious history of producing top scorers in large numbers. Scores of highly motivated and self-driven candidates flock to this coaching institute in Delhi to become future professors.

Features
A wide range of mock tests
Patient and dedicated faculty
Excellent preparation methodology
This post was created with our nice and easy submission form. Create your post!
Comment