"Everybody should know how to program a computer because it teaches you how to think." – Steve Jobs
Whether it is about better job opportunities, enhanced professional career or problem-solving skills, learning to code can completely transform your mind and life. Nowadays one can find plenty of resources that can help them become a programmer. E-books, videos, online lectures or programming courses, there are so many options to choose from. But, as a beginner, one might get confused on how to start programming. If you are also searching the best way to learn to programme then, keep reading as we have bought 7 approaches by which you can teach yourself how to code.
Also read, How to become a great software developer?
Find Your Purpose
Before you start learning, be clear why do you want to learn code. For example, whether you want to create websites, android apps, games or you want to work for a software company. Once you have a goal it would be easier for you to decide how much time you should devote to learn coding and what type of courses you should consider.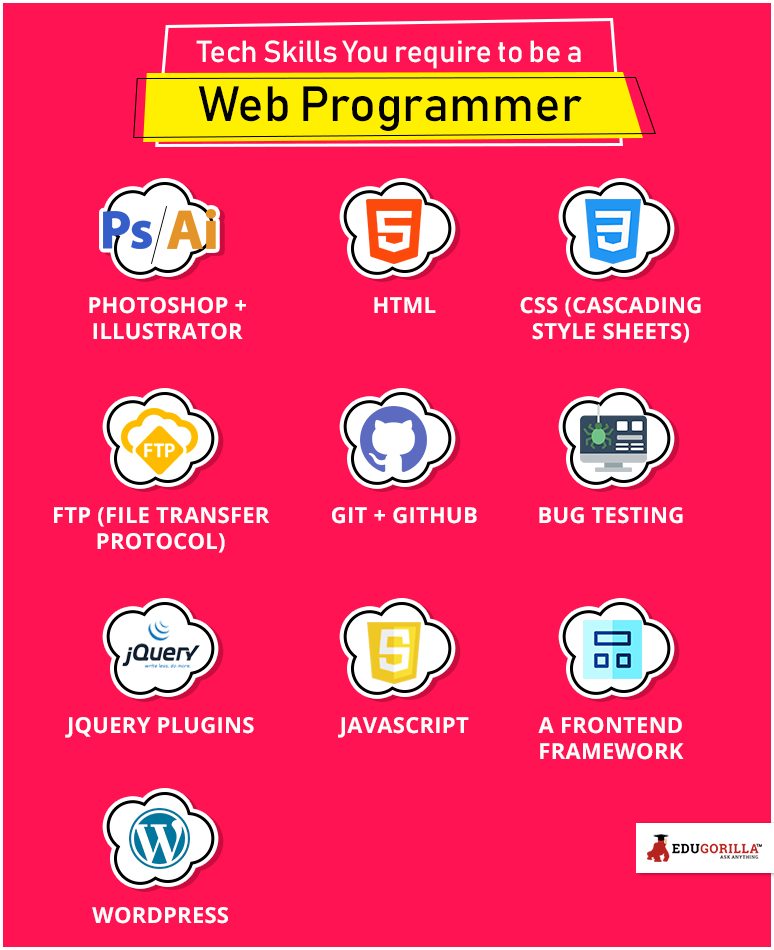 Pick the Right Language
When you are clear with what you aspire from learning how to code, you must choose a language likewise. You can check the languages that are highly demanded in the industry and choose accordingly. Do not cling too much on choosing the right language as every programming language has its own importance and features. Just make sure that it fits with your purpose.
Identify a Learning Environment that Suits You
Nowadays, learners are free to choose their instruction method. Hence, you should find which environment suits you the best, whether you want to go for classroom coaching, online learning or self-study. Sites like udacity.com and coursera.org provide courses from the beginner to advanced levels for the aspiring programmers. YouTube is another popular resource where you can find an abundance of information and knowledge regarding coding.
Get Some Programming Books to Read 
Programming books can help you a lot whenever you get stuck. They are handy, easy to access and contain detailed explanations and examples. Nowadays, there are many free eBooks available that can help you learn to code yourself. Moreover, books are a trustworthy source of Information and they often provide a complete guide to every coding language.
Practice, Practice, Practice
The best way to learn code is to practice creating it. Solve problems, build algorithms, create programs, trace and debug errors to get familiar with the syntax and semantics of the programming language that you are learning. Remember programming is not a theoretical task hence, you must learn how to write the code correctly.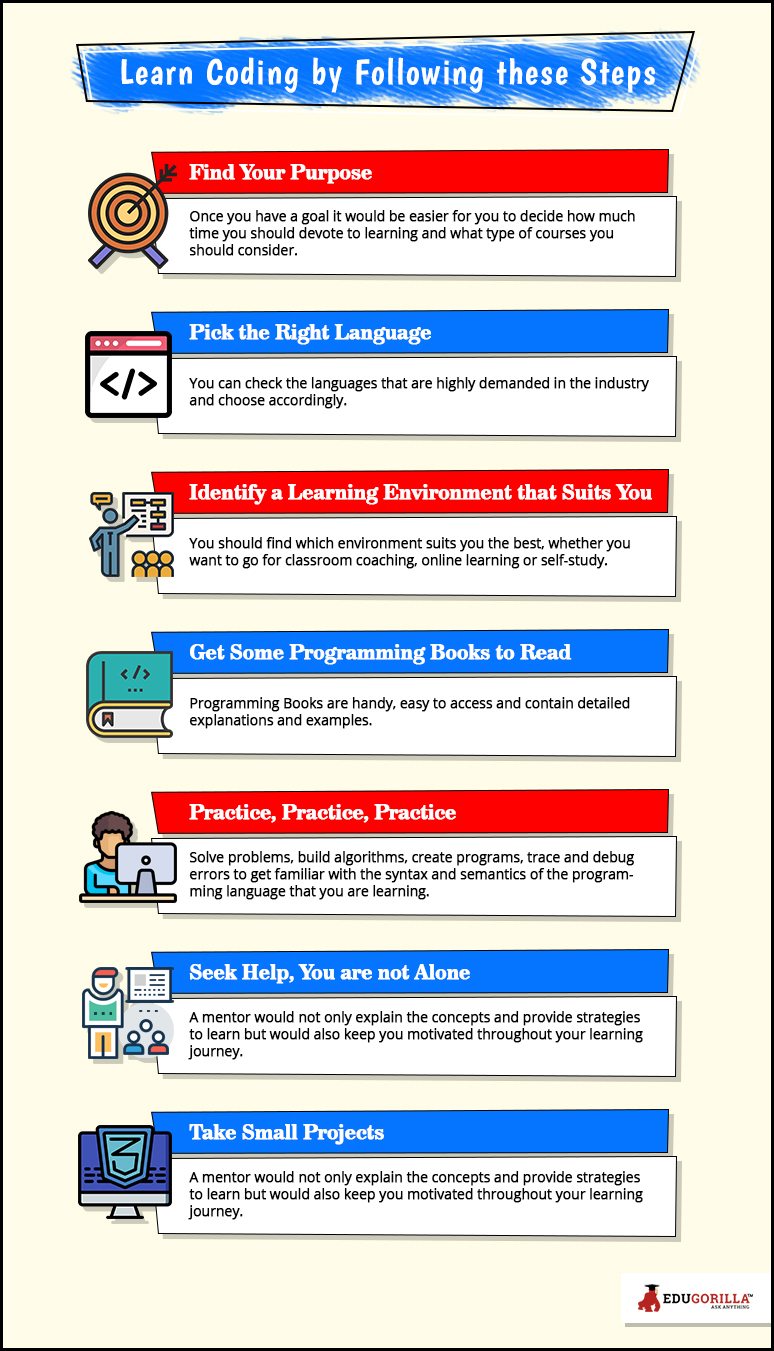 Seek Help, You are not Alone
You are always free to find a mentor if programming languages seem a tough task to you. A mentor would not only explain the concepts and provide strategies to learn but would also keep you motivated throughout your learning journey. With services like programming assignment help, learners are provided with immediate support and guidance regarding computer programming. In this way, you can easily clear your doubts and find some inspiration to learn.
Take Small Projects
Work on little projects like a simple web application, mobile app, game or a website to test how much you have learned and if you can really apply your skills in the real-world scenarios or not. Completing such projects on your own would be a great accomplishment for you and it would keep you motivated to do better and better.
So are you ready to dive into coding? Remember the beginning might seem tough but as you would reach closer to your goals, things will start falling into place. Instead of comparing yourself with other developers focus on your goals. Just believe in your skills and explore your passions. Every time when you write a program or debug an error, you progress!
Check out, The Ultimate Guide To Make a Career In Gaming.
You Might Want To Read:
Net Public Administration Mock Test Paper 229, Electronics Communication Engineering Question Paper 4 2001, Hssc Junior Draftsman Test Series, Himachal Pradesh Technical University Managerial Economics Paper 1 2012, Dr Chandrasekhar Institute Of Speech And Hearing Bengaluru, Study In Xian Jiaotong University, Understanding The Impact Of Tourism On Local Businesses, Imat International Medical Admissions Test Test Series, Gmat Data Sufficiency Mock Test Paper 4, Jee Advanced 2019 Foreign Nationals
Leave your vote
This post was created with our nice and easy submission form. Create your post!