Best 10 Web Designing Institutes in Lucknow
Date : June 26, 2019
Web designing, website designing, or web development are some basic words to denote the harnessing of technology to sell products and services. Web designing refers to facilitating a customer or client to reach their service providers. In today's scenario, making a mark amongst the masses is a crucial part of the business but not every organization succeeds in doing so on its own. Hence, they hire web designers for the same. These web designers help them to reach out to the masses and develop their business accordingly. In this article, we will speak about the best web designing institutes in Lucknow.
The job profile of a web designer is often mistaken to be a simple one. It is a stereotype amongst the masses that web designers have a flexible schedule and their job is that of an easy one. But if this would be the case, there would not have been a need for professional web designing institutes. It would have been a cakewalk to prepare a website and keep it functional. While, on the contrary, web designing is not a simple task. It takes patience and expertise to design a website. Web designers all over the globe opt for special web designing courses to become eligible for work.
It takes a lot of time to master the different languages and software in which a website is or can be developed. Languages like Python, Java, C++, and C are required to be mastered. A web designer not only designs a website for use but also improvises upon it from time to time. This improvisation is dependent upon the development of a programming language or the requirements of the client or employer. All of these demands are to be met within a stipulated period of time. This also implies that a web designer is required to be quick in grasping the instructions and acting upon them.
These designers are trained at the innumerable web designing institutes all over the nation. These web designing institutes provide guidance to students in various forms. Some of them are summer internships, summer vacation packages, part-time learning course, and full-time learning courses. Students who enroll in these courses need not worry about their placements. Every company requires a web designer of its own. In fact, some companies have a web designing and developing team.
To be able to qualify for such companies, a student is required to be highly-skilled and professional in his approach. For this purpose, training for web designing is required. Catering to this need are numerous web designing institutes in Lucknow. The city is growing at a fast pace and the requirements for web designers for various purposes is increasing. These requirements are from the tourism, trade, technical and commercial industries. So, to gain employment students are on a hunt for good web designing institutes and often end up being misguided. We have shortlisted the best 10 web designing institutes in Lucknow to facilitate learning and gaining employment. We hope to have proven of help.
Located in Aliganj, Lucknow is a top-ranked web designing institute by the name of Eye Web. This institute offers guidance for courses like web designing and web development. Eye Web is also a well-established company which provides a solution for web designing, web development, School Management System, Search Engine Optimization, Domain and Hosting, and Bulk SMS Services. A team of proficient designers works to complete projects within a stipulated period of time. A part of the company is also dedicated to training for web designing and web development. The students here are taught in a real-time working environment and are also given a chance to work on projects to give them adequate exposure. The faculty of this web designing institute has an experience of minimum 10 years in the field.

Features
Numerous happy clients and students
Students can work for various schools and prestigious institutions
Guidance here is provided by a great faculty
Students are taught how to design and re-design the websites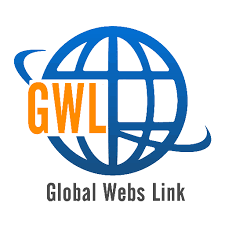 Training for courses like digital marketing, SEO training, and web development is a well-known company, Global Webs Links. Students are taught here in the way of internships. These internships are customizable according to the requirements of the students. The faculty here works diligently to guide students for web designing in a good manner. Apart from web designing, students are also trained for courses like Digital Marketing, Search Engine Optimization, and Social Media Marketing. Since 1999, Global Webs link has been working to provide the best solutions for web designing and have also trained numerous students for the same. The web designing course at Global Webs Link is by far a pit stop for students aiming to learn web designing in Lucknow.

Features
Provision of more than 6 courses
Intensive workshops for students to gain a better experience
Courses for mobile application design as well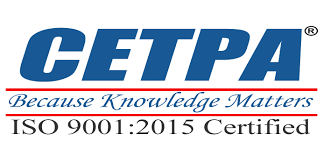 CEPTA, a leading institute provides guidance for web designing ad web development in Lucknow. It is a highly-ranked training company in the city. The web designing training imparted at CEPTA is vocational in nature. It helps the students develop from academic learning to professional learning. This method of teaching for web designing has been adopted by CEPTA keeping in mind the need for practical knowledge. What gives their students an upper hand in web designing is the industry-oriented practical web designing training that they have from CEPTA. In order to help the students, ace their interviews and make sure that they do not lag in any area, there are special personality development classes.

Features
Conduct of open-house training and corporate training
Placement in top-notch companies
Provision of a 1-year membership
Certification of the successful completion of the course is provided online as well.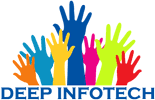 With an experience of 10 or more than 10 years of training in web design, each faculty member of Deep Infotech has been delivering great results year after year. The students trained for web designing at Deep Infotech receive practical training and a 100% placement assurance. This web designing institute also offers back up classes in case a student misses a class or does not grasp the concept at once. During the lab sessions, students are exposed to real-time work experience. This makes the students' industry ready and helps them in implementing their academics during their practical sessions. Students a Deep Infotech are also taught HTML programming, jQuery and Adobe Dreamweaver.

Features
Provision of crash courses.
4 courses apart from web designing to choose from

Training for various programs inclusive of web designing is Promosys Technology. With two centers in the city, Promosys Technology has successfully become a leading web designing institute in Lucknow. Their ambition of bridging the rift between the corporate sector and the students are being achieved by a proficient team of teachers. The web designing course at Promosys Technology is ranked amongst the best in Lucknow due to its brilliant portfolio. Students here are trained for courses like SAP, MIS, Web Development and Digital Marketing. All of these courses offer 100% job assistance and various individual benefits the enrolling students could avail.

Features
Availability of summer training programs
4*7 online support is available for the students
Fill this form and get best deals on "Web Development Coaching classes"
100% genuine institutes aiming to help you ace studies
Get immediate response from the institutes
Compare institutes and pick only the best!
Feel free to choose the institute you like, and rest will be taken care of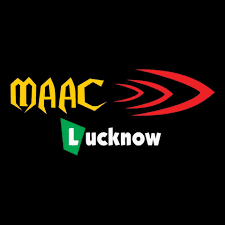 A prominent name amongst the web designing institutes in Lucknow is MAAC. It is one of the leading institutes for web designing, Animation, and Advance VFX. Having completed 12 glorious years of existence, MAAC has trained innumerable students in its tenure. This web designing institute leaves no stone unturned to deliver the best quality services to its clients and the best guidance to its students. MAAC also boasts of its provision of the best course structure. The courses at this web designing institute, Lucknow can be moderated and streamlines according to the preference of the students. Students can also learn Graphic Designing, Game Designing, 3D Animation, and Advance VFX along with web designing. This institute aims to become the epitome of success in education for 3D animation.

Features
The remarkable performance of the students
Helpful for many students to become employable
A chance for students to explore all the possibilities in web designing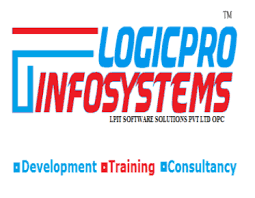 Aiding for course like PHP Developer, .NET Developer, Machine Learning, MATLAB, and web designing is a leading institute, LogicPro India. The faculty at this web designing institute is known to be highly-efficient a cooperative. He faculty panel strives hard to make sure that the students must gain exposure to such an extent that they become industry ready. The students for web designing at this institute are taught not only to complete the requirements of the clients within a stipulated period of time but are also taught to maintain professionalism. They are trained to grasp the requirements of the client and fulfill them in the most creative ways. This web designing institute also offers help for the B. Tech projects of the students.

Features
Provision of Summer training
Frequent organization of workshops
Various packages to avail from according to the student's requirement
Special programs for Industrial training

Providing guidance for web designing in Lucknow is a phenomenal company by the name of Webslate Software. Known prominently for the software development facilities, Webslate Software is a 5-year-old company. Students here are trained for curses like web designing and development, SEO/SMO/SEM and Software Development. The training for web designing at Webslate Software is not limited to classroom studies. Once a student learns a specific language, he is put to work in one of the various projects that the company handles. The core focus of the faulty for web designing at Webslate Software is to make the students well-versed in languages and year after year that have been succeeding at.

Features
Provision of real-time project training.
Teaching methods are highly-comprehensible
Brilliant infrastructural facilities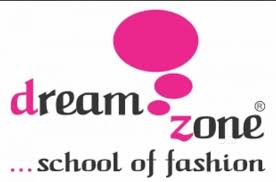 Aiding for courses like Fashion Designing, Animation and Graphics, Interior Designing and Web Designing is a leading institute in Lucknow, by the name of Dream Zone. This institute has trained scores of students in all the courses it aids for. These students have gone ahead to be employed by leading industries and also become freelancers. The teachers here begin teaching the students from the basics of drawing and move ahead to cover the fundamentals of graphics and sketching. The curriculum team at Dream Zone regularly updates the study material and teaching techniques in order to make sure the students are given only the best education with the latest technology

Features
Availability of YouTube videos as well for learning
Affordable prices for all the courses
Numerous brands are their clients and recruiters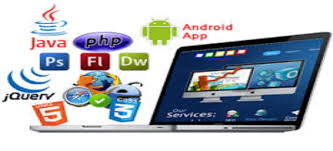 With a highly-comprehensible web designing program, IT Intelligence India aims to become a highly-flavored web designing institute in Lucknow. This institute prepares its students for becoming the best in their work. It trains them so proficiently that it has extremely high rates of placements. A lot of students from this web designing institute have gone ahead to start their own company as well. These students have been provided with a commendable foundation on which their careers are flourishing smoothly. The web designing program by IT Intelligence India is one of a kind and as innumerable students to progress and achieve their goals.

Features
More than 15 programs to choose from
Availability of a course for cloud computing as well.
This post was created with our nice and easy submission form. Create your post!
Comment