Best 5 Web Designing Institutes in Mumbai
Date : July 30, 2019
The boom of the digital space has brought with it many new job titles and redefined many older ones. Marketing, sales, and advertising are a few fields that have had the greatest impact of this boom. While these fields earlier invested only in newspapers and magazines, they now have added websites to their list. This has opened up a multitude of career options for creative techies. Web designers are one of them. Web designers are visual architects responsible for the overall look of a website. It is they who decide the awesome look of a website – its layout, fonts, colors, icons, buttons, the entire shebang. In this article, we will be dealing with the state and scenario of these web designers or rather their field in the city of dreams, Mumbai. We are talking about the web designing institutes in Mumbai.
Mumbai, the financial capital of India houses the headquarters of the largest IT company of India i.e. TCS. The city also houses a lot of IT business parks and is home to some notable companies like Oracle FinServ, Mastek, and 3i Infotech. A large part of the Mumbai city can be attributed towards innovative entrepreneurs and young creatives. And the team of these two have created havoc in the digital space. While the internet goes down as one of the greatest human inventions ever, Mumbai city has made the most from this invention. There are as many web designing institutes in Mumbai as there are shopping malls or cinema halls.
These institutes are spread across the length and breadth of Mumbai and are run by some of the godfathers of the internet space. Here, they bestow upon the students some remarkable skills and strategies of web designing. So, let's get going and explore the best 5 web designing institutes in Mumbai. Then all the aspiring web designers among you may pick up a favorite and embark upon their learning journey.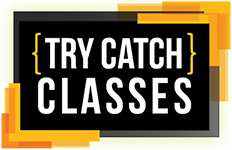 TryCatch Classes is one of the top-notch web designing institutes in Mumbai. It provides one-on-one training in web designing and development as well as corporate training in web technologies. The institute emphasizes more on practical sessions than theory. Here, students of Mumbai learn to make websites and applications using different languages like PHP, WordPress, CSS, HTML, and a lot more. The institute also prepares the students for different questions asked in job interviews. TryCatch, Mumbai follows a laddering process of teaching, where they start from scratch and go on to cover the advanced levels. Its training programs have made it easier for the IT aspirants of Mumbai to secure jobs in web designing.

Features
Industry recognized certification
Chance to work on live projects and applications
Complete placement assistance
Internship in web development

Compufield has been offering professional IT training in Mumbai since 1985. The institute is well-known for training individuals in web designing, programming languages, networking, hardware, and accounting. It is managed and run by seasoned professionals having expertise in relevant domains. The web designing course of Compufield, Mumbai is student-centric and easy to follow. The institute offers short-term courses, certificate courses, and long-term programs inclusive of comprehensive learning. It offers to the students as well as professionals of Mumbai, complete knowledge to design websites and makes it all the more interactive.

Features
Session wise teaching, no monthly or yearly bounded courses
Both fast track and regular courses are offered
Quality job placement assistance

Quick Xpert Infotech is a reputed training institute of Mumbai when it comes to IT certifications and courses. It provides end-to-end training in web designing and related technologies like JavaScript, CSS/CSS5, and HTML/HTML5. The institute bridges the gap between the syllabus and the industry requirements through practical training. Quick Xpert, Mumbai has a team of industry experts for building a strong foundation for the students and help them make a successful career in web designing. These experts use real-life scenarios as training examples and conduct multiple practice sessions.

Features
Best training facilities, note, and guidelines
Exposure to live projects
Training on the latest version of technologies
Sessions on interview preparation
Fill this form and get best deals on "Web Development Coaching classes"
100% genuine institutes aiming to help you ace studies
Get immediate response from the institutes
Compare institutes and pick only the best!
Feel free to choose the institute you like, and rest will be taken care of

National Institute of Computer Arts is a professional IT training institute in Mumbai. NICA offers well-curated learning programs in web designing, graphic designing, VFX, and animation. The institute focuses on professional training so as to make the students understand the topic rather than just studying it. The aim of NICA, Mumbai is to provide creative, innovative, effective, daring, and skilled professionals to the industry. As regards their web designing course in Mumbai, NICA follows an impeccable training methodology. Here, every aspect of web designing is covered in detail. It treats the students as its biggest asset and grooms them to the best of levels.

Features
Course crafted by industry professionals
Curriculum based on the latest technologies
One of the best-in-class faculties
Quality training without any compromise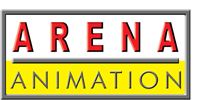 Arena Animation is one of the respected names in the field of web designing institutes in Mumbai. It is a place where talents combine with hard work and expectations to meet actual results. Arena is one of the best destinations to learn IT certifications and web designing. Here, the students of Mumbai explore their creative skills and integrate them with the latest technologies and software. The training programs of Arena exposes the students to the current trends of website and mobile designing and equips them with the relevant skills for the same. Its course contents cover different concepts of illustrations and graphics, web design, web animation, typography design, and layout design. The institute produces industry ready web designers, better than many others in the Mumbai city.

Features
Learning from basic to advanced level
Projects at regular intervals
Hands-on practical training
Industry interaction and workshops
This post was created with our nice and easy submission form. Create your post!
Comment