Best web portals for online CAT Coaching
Posted by

Categories

Reviews

Date

January 3, 2017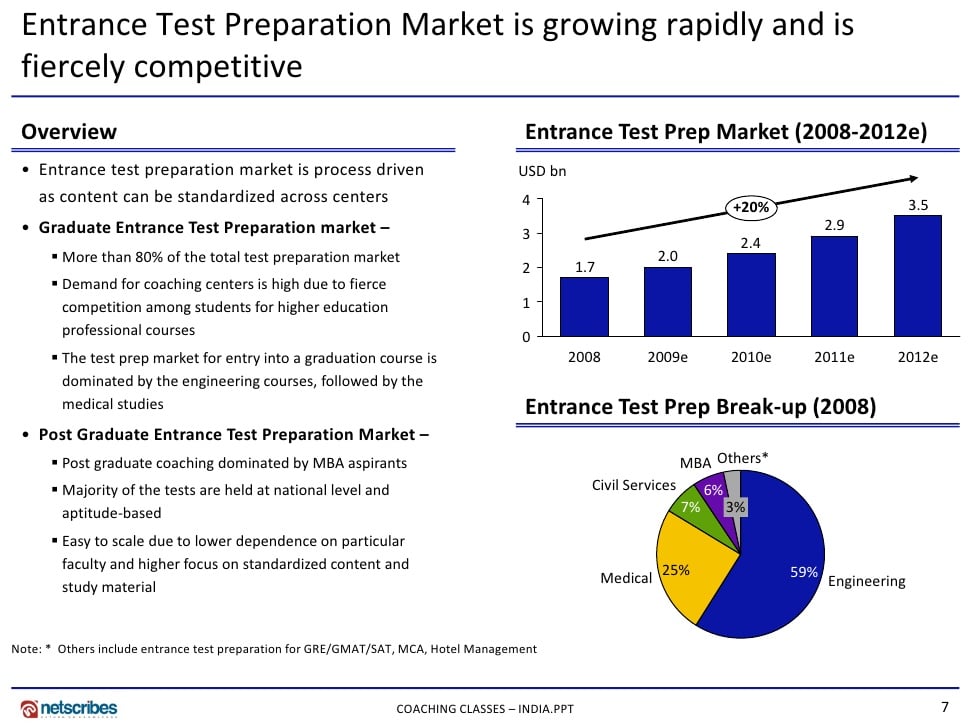 Stepping out of the comfortable classroom premises and skimming through the colossal internet to find suitable information has been in vogue. Likewise, preparing for the supposedly arduous entrance exams online is the talk and practice of the town. The younger generation, in fact, finds it simple to study complex things this way. Since there has been a surge in startups who would like to help students score by making content available online. Let's discuss a few efficient ones and see what do they have for you:
http://timesofindia.indiatimes.com/city/mumbai/Want-to-crack-CAT-Try-online-classes/articleshow/3710420.cms
TESTFUNDA

Profile:
They are a 50+ member team comprising educationists, instructional designers and system architects who together work to develop content and a teaching-learning system for the company. Currently, along with their partners, they have 6 lakh+ registered users and 250+ institutional partners.
CATfunda:
Their course offers:
Theory learning
All India Mocks
Full length National level Test series for CAT
CAT skill builder – Complete Theory material for CAT
Rank Booster – Question bank of 12000+ questions
Fees:
Depending on the course type you choose, fee will vary between INR 4999 – INR 9999
Special features:
CAT 100 percentilers – A forum of past toppers and experts who give you insights and clear your doubts
You can also access some free resources Testfunda has made available on their website
Review:
The Testfunda test series have been well appreciated. Some have labeled it 'JUST RIGHT' containing tests of varying difficulty levels; however, some students found it very helpful but they wanted the difficulty level to be raised by a level or two. On a whole, this would be a wise choice.
MINDWORKZZ
Profile:
Started by one of India's leading CAT trainer Arun Sharma 2 decades ago, Mindworkzz is involved in training for several competitive exams with IIM and IIT alumni in the team.
Online Comprehensive CAT:
Over 85 live online sessions of two hours each
A set of 12 printed books written by Meenakshi Upadhyay and Arun Sharma
20 full-length Mock CATs and 10 tests on other exams
10 Arun Sharma's CAT challenge
100 sectional tests including chapter wise tests
Regular doubt clearing sessions
Fees: INR 22700
Special Features:
All class sessions are made available as recordings on the website for future reference
Students can attend missed classes with another batch as well
Trail session available
Review:
Arun Sharma's online sessions are the cream of the course. His live sessions are much awaited and fruitful. The other sessions as average, nevertheless, the course is a full-fledged preparation package and can be given a chance.
MBA UNIVERSE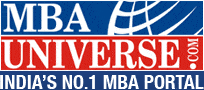 Profile:
An MBA portal started in 2008 and since, has been a studying resource for many students for MBA entrance exams like CAT or XAT. It is also a platform used by reputed MBA institutes IIMs and XLRI to communicate with MBA students.
CAT Preparation:
Previous year question papers and analysis
CAT sample questions
CAT Quant and Verbal study material
CAT mock testsFee: Available for free
Special features:
Live expert advice and feedback
CAT success mantra – page displaying success stories
Review:
The portal does have valuable information but is might not be sufficient. But, you might want to look into their syllabus and segregation and question paper analysis.
Profile:
It was started in 1996 and is currently led by a team comprising IIT and IIM alumni.
SMART CAT cracker:
240 video lessons by Gautam Puri
1600 questions solved in detail to revise concepts
Mock tests and test gym
Study material
Fees: Varying between INR 17,999 – INR 24,224
Special features:
Smart tricks
Comprehensively built platform
Review:
Career Launcher can be trusted for its material and test series. However, this is more expensive than the classes or online resources I have mentioned above. You can be assured of benefitting from the course.
TCY ONLINE

Profile:
A vast online portal started in 2009 consisting of 192+ exam categories, 3.03 million students and 84,000+ authors.
CAT Preparation:
hapter-wise notes – videos and text
50 Sectional, 300 topic-wise and 16 CAT mock tests
Analytics support for all concepts
Three packages – Trial pack, CAT-a-log premium and CAT -a-log basic or you can choose monthly and weekend packages
Fee: Ranging from INR 200 – INR1500 per month
Special Features:
Special personal analytics report
Free trial also includes fair amount and quality material
Review:
TCYonline has been much appreciated for its quality content and the analytics report which measures your level of preparation. Why not just take the trial?
Profile:
Started in 2009 by the famous IITian Ravi Handa with a collection of video study material on the website and from 2013 started selling online courses. It claims to have over 10000 subscribers since 2013.
Online CAT Preparation:
750+ CAT tutorials covering the syllabus
10 full-length mock tests
PDFs, articles and questions for CAT preparation
Three packages – Basic, Combo and MBA prep
Fees: Ranges between INR 5499 – INR 7999
Special features:
Live classes on weekends
Study plan
Additional courses to help you prepare for other exams as well
Review:
Their course is considered as a complete package containing everything you would require for CAT preparation. Amongst all the above-discussed classes I would personally recommend you try this first as the reviews have been very impressive.
2IIM COACHING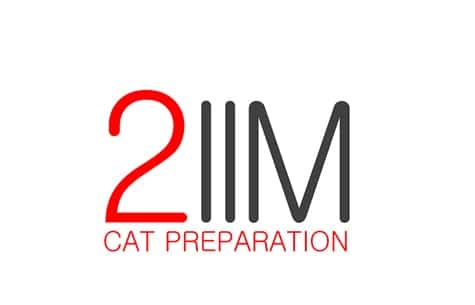 Profile: led by a director who is a CAT 100 percentiler and faculty who appear for
CAT exams themselves every year.
Online CAT course:
33 quant + 18 verbal + 12 DI & LR classes
Set of 10 printed books for syllabus and practice
12 Mock CAT tests
50 Topic wise tests
Speed enhancement test series
CAT mini quiz series
Fees: Varying depending on package from  INR 700 – INR 19000
Special features:
Course available on mobile app
Trial session providing 5 classes, one full Mock CAT, 400 CAT questions as topical test series
Last mile training to hone sublime but important skills
Review:
Well explained concepts and material in abundance are what separates 2IIM from others. Students reviews do persuade me to recommend this course, however, I would like you to try before you apply.
BYJU'S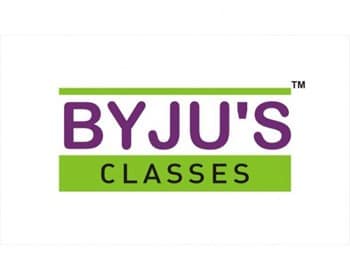 Profile:
Founded by CAT topper Byju Raveendran, it is the youngest company to win CNBC- Crisil Emerging India Award in the Education sector.
Byju's Tablet Learning Program:
The tablet provided contains:
Complete study material
200 chapter-wise and 20 full length tests
Holistic review of performance
Chapter-wise and all India tests in-depth analysis
Subject-wise and chapter-wise mock tests
Fees: INR 34,000
Special features:
No internet connectivity required to access material
Techniques and strategies to find answers quickly
Workshops
Review:
The reviews have been good and bad. The strategies and certain tools in the tablet are well-appreciated but the core material of CAT preparation is good. However, you cannot ignore the fact that Byju and Santosh know how to teach well.
VERDICT: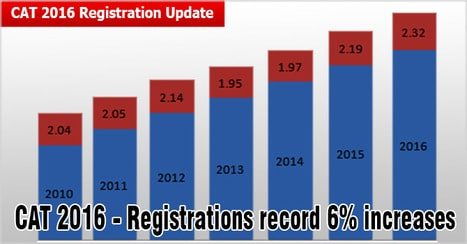 Obviously, you are apprehensive about taking up an online course for a life-changing exam of your life, especially if you haven't enrolled for any online courses previously; nevertheless, the flexibility of the courses and content quality that competes with classroom coaching standards. Yes, even I believe in face-to-face coaching, however, I can't deny that live classes and doubt clearing sessions fill the gap. Secondly, you have tutorials which can be seen umpteen number of times and your own time frame to prepare. Thirdly, online courses are cheaper compared to classroom coaching. Having said that I would like to recommend Handa Ka Funda because it is a wholesome package leaving no scope of performing badly for CAT. The pricing is also reasonable and reviews are quite impressive. Courses offered by TestFunda, 2IIM, TCY Online and Mindworkzz need you to put in some extra effort to yield good results, so, they could be your second preference. Career Launcher and Byju's are the most priced amongst all I have mentioned and have a fluctuating trajectory; hence, I wouldn't recommend them.
I am not in opposition of classroom coaching but I would suggest that if online classes fit your calendar then you should choose them. 30% self-preparation and 70% relying on coaching material are a perfect recipe for a good CAT percentile. If you think I have missed any other Online CAT courses you can drop your input below !!!