What is Botany?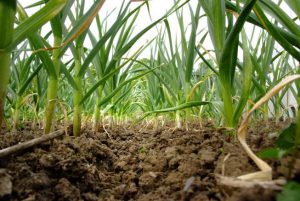 Botany is referred to as the detailed study of plants in a scientific way. Plants that are studied in Botany include algae, fungi, lichens, mosses, ferns, and all flowering plants. Scientists call it as the science of plants or plant science. It is addressed by two other names as well: Plant Biology and Phytology.
The term Botany was derived from the ancient Greek word βοτάνη or botanē, which means grass or pasture in English. The modern Botany is not restricted to the study of only fungi and algae. It now studies more than 400,000 species of living organisms, out of which 260,000 species belong to vascular plant family while 248,000 are flowering plants. Often regarded as one of the oldest branches of science, Botany was originated to cultivate edible and medicinal plants. One of the most important reasons to develop Botany was to identify poisonous plants. In the medieval history, there were a number of physics gardens in monasteries that had plants with medical importance. They are believed to be the first botanical gardens in the medieval time that facilitated the academic study.
Various new techniques to study plants were developed in the early 19th and 20th century. These techniques include living cell imaging, chromosome number, optical microscopy, structure and function of enzymes, proteins, and plant chemistry. To study and classify plants more accurately, Botanists have explored the techniques of molecular genetic analysis such as genomics and proteomics and DNA sequences.
Unlike traditional Botany, the modern version is multidisciplinary as it incorporates other branches of science and technology. Some of the most common areas of research include study of plant structure, growth, and differentiation, biochemistry, diseases, evolutionary relationships, systematic, primary metabolism, and development.
What do Botanists do?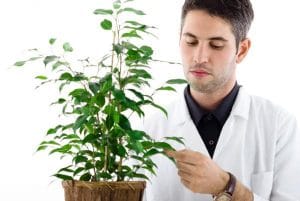 In simple words, people who study plants and their lives in detail are called Botanist. Botanists play a significant role in our lives as they study plants that give us food, oxygen, and medicines to survive. Hence, it will not be wrong to say that the life of humans, living organisms, and other living species indirectly depends on plants. There will be no life without plants on our planet.
Study of plants is important because plants exhale oxygen that all living species on the earth inhale to survive. So to say the whole structure of the earth stands on plants. Botanists do not study plants for the sake of it, but for making our lives simple.
http://d75822.medialib.glogster.com/
What career options are there for a Botanist?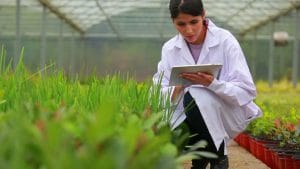 There is no dearth of good career options in Botany. However, most of them are Botany-specific. Some scientific career options include other areas of science. In addition, teaching and research are key career options. Some other career options include:
Taxonomist
People who categorize and organize plant families after studying their species structure are called taxonomists. They help represent evolutionary relationship between plant groups.
Agronomist
As the name suggests, agronomists are those who study soil along with plants to improve the yield of crops. Agronomists are mostly involved in the fields of grains and cotton. Their main role is to develop process to yield crops and protect them from diseases.
Ecologist
Plants have a very significant relationship with our environment. Like other living species on the planet, our environment too has dependency on plants. Plants communicate with environment. Scientists who study this communication between plants and our environment are called ecologists.
Mycologist
Mycologists are often described as microbiologists as they study micro-organisms like algae and bacteria.
Plant breeders
Plant breeders utilize the techniques of hybridizing and crossbreeding to improve plant usage for humans and environment.
http://www.forensicresources.co.uk

Horticulturist
Horticulturists are responsible for cultivating, growing, and taking care of a group of plants and flowers. They work in nurseries, orchards, and gardens.
Biophysicist
These individuals study the living organisms and mechanical energy of cells. They study about medicines can be put to their best use to cure plant diseases.
What amount does a Botanist earn?
Image Courtesy debrajroycollege.org
The potential earnings of a botanist is a rewarding one. Their salary varies depending on the field one chooses, the level of education completed and experience gathered, the responsibilities of the position and the geographical location. Individuals in the teaching and research profession can expect a starting salary of Rs.12000 to Rs.18000 per month. In government sector, the pay scale for botanists ranges from Rs.15000 to Rs.30, 000.
Step-by-step guide to becoming a Botanist
Image Courtesy www.conncoll.edu
For a career in Botany, an individual requires at least a bachelor's degree in plant science. And for other specialties, advance degrees are required.
Step 1
Bachelor degree in Botany is 4 years and there are loads of subjects to choose from by an individual. Bachelor programs are ideal for those who want to pursue a career as technicians or assistants in government and education sectors. Some other courses include:
Plant genetics
Soil types
Field Botany
Step 2
Master degree is of 2 years that requires an individual to work on a thesis and research report.  For a master's degree, below is the list of courses:
Plant anatomy
Plan systematic
Evolution
Step 3
A doctorate in Botany prepares a student for a career in research. Some of the most important doctorate courses in Botany include:
Conservation Biology
Dissertation
Top Botany colleges in India
ü  Baburam Mohanlal Mahavidyal, Auraiya, Uttar Pradesh
ü  Bharathiar University: School of Life Sciences Department of Botany, Coimbatore, Tamil Nadu
ü  Govt. Zirtiri Residential Science College, Aizwal, Mizoram
ü  Dera Natung Government College, Itanagar, Arunachal Pradesh
ü  North East Frontier Technical University : Faculty of Science, Along, Arunachal Pradesh
ü  Rajiv Gandhi University: Faculty of Sciences,  Itanagar, Arunachal Pradesh
ü  Himalayan University: Faculty of Science, Itanagar, Arunachal Pradesh
ü  EIILM University – Department of Science, West Sikkim, Sikkim
ü  Teri University: Department of Biotechnology, New Delhi
Skills
Image Courtesy siteadvisor.com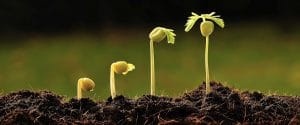 Listed below are the essential skills required in a botanist.
Critical thinker: To be able to gauge the strength and weakness of a particular solution. A Botanist must be able to draw effective approaches and conclusions for a particular issue.
Good comprehension skills: To be able to understand written sentences and other important paragraphs from official work documents.
Good learner: A Botanist must be able to adapt to a new learning environment so as to get to the bottom of implications that come with new information.
Active listener: It is important for a Botanist to listen to a particular discussion or debate, take note of important details, and ask questions wherever necessary. You avoid asking stupid questions if you are a good listener.
Good communicator: An individual as a Botanist must learn to convey his or her thoughts clearly in an effective way to make a point. Just good listening skills are not enough; you must learn to communicate and explain.
Problem solver: To be able to solve a particular problem, a Botanist must be able to spot one first. Identification of a problem along with problem-solving skills is necessary.
Good decision maker: A Botanist must be able to choose the best option considering the benefits of a particular situation or action.
Mathematician: Expertise in mathematics is required to solve various problems based on the subject.
Good manager: Botanists must be good managers. They are responsible for hiring new resources, adding value to the organization, and motivate the team.
Negotiator: One of the best qualities of a Botanist is to play a negotiator, bring people together, and resolve issues if any.
Persuasion: A negotiator is also a good persuader. Botanists must have skills to persuade people and make them change their mind for better.
Time management: Well, this skill is something that is required by professionals across various industry segments. A Botanist is no exception. With some time management skills, he or she can manage time and utilize it for the growth of the organization.
Quality Auditor: Quality audit skills are important as a Botanist is often required to test products, services, and processes.
www.thebotanist.com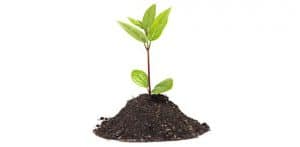 Coordination and finalizing priority: Prioritizing tasks and processes is an important skill because results are based on these. Adjusting actions and activities are also important.
Socialization: Understanding people and their behavior take you a long way. It is important to understand reactions of people.
Science: A Botanist on many occasions is required to use scientific ways to solve a particular problem. Thus, expertise in science is required.
Writing: Just like good communication skills, a Botanist needs to have good writing skills as well to effectively communicate his or her thoughts through writing.
System evaluation: As a Botanist, it is important to identify indicators of system performance. It helps improve performance to achieve a particular goal in time.
Teaching: Botanists just do not communicate well, but also have to instruct well to teach something to others.
Customer service: it is important to have good understanding of the principles of customer service skills. Providing personalized care is equally important considering the overall work profile of a Botanist. Assessment of customer requirements, quality standards for services, and customer satisfaction evaluation are some key features of customer service.
Pros and Cons
Pros
If you really love learning about plants, being a botanist is the perfect career for you. Some will enjoy the freedom to extensively research basically anything and share it with the scientific community and the public at large. Encountering rare and exotic plants shall never lose its luster for those individuals who like plants. In science, truth is often much more strange than fiction. Overall, you can explore and learn so many different things about plants share it with the world.
Cons
Research can be very tedious to perform and small mistakes can cost you an entire day. Redundancy is just part of this job and individuals may have to accept that the process is what it is. It will take time for an individual to reach some interesting and cool conclusions.
Did we miss out anything? Please let us know in the comments below.
You Might Want To Read:
Online Writing Servicesdomyresearchpaper Com Review That Youre Going To Love, Ugc Net Buddhist Jain Peace Study Question Paper 1 2004, Uceed 2017 Exam Pattern, Progate, Exam Pattern Gate, Ca Test Seriesthe Companies Act2002, Computer Systems Free Test, M C A, Gmat Quantitative Mock Test 4 2, Upsc Ifs Zoology Paper I Question Paper 2011