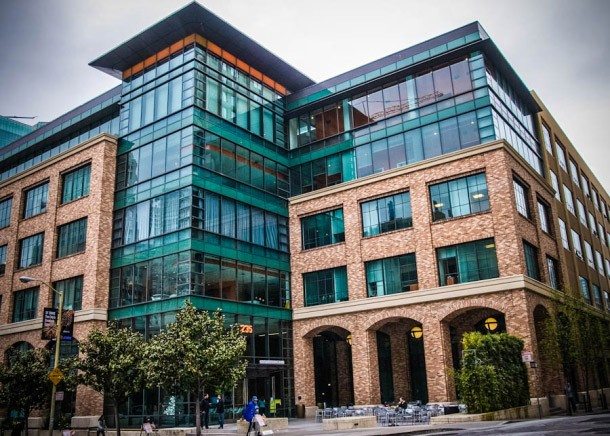 Apple – the company, which is like a driving force for other market players. Everyone has heard about its products and has ever dreamt about a new Iphone, Ipad or Macbook. Always to be one step ahead – the rule, which actual as for companies and for people. Today world needs creators, not followers. It is not easy at all to be the first, but the reward is always appropriate. Speaking of Apple, the company is a kind of pioneer, it is never afraid of changes, innovations, novelty. It has already had its followers at the market of technology and Apple's designs are always taken easier by customers than competitor's ones. It is really a great result. But the result is never random and the biggest role is played by company's employees.
A lot of people dream to become a worker in the Apple company, but not everyone knows it is real. Of course, you have to work hard and have special skills, but why not? Apple's employees are last students of universities you can attend. For example, if you open Linked and search you can see, that a lot of present workers had attended Stanford University or the University of Illinois at Urbana-Champaign before they receive a dream job. Vice president of Apple, recruiter, software engineer, university relations lead, big data technologist, engineering program manager are former students of Stanford University. Ex-students from the University of Illinois at Urbana-Champaign now work at Pricing Strategy at Salesforce, Product Operations, Global Supply Management, Sales and Business Development, Software Applications and other directions. The company is technological one, so it needs people with technical education. But there are a lot of vacancies every person can realize himself in. For better understanding, I will mention some of the top high schools, where you can become aware of engineering.
Purdue University
Stanford University
North Carolina State University
University of Central Florida
Colorado State University
University of California, Santa Barbara
Georgia Institute of Technology
University of Pennsylvania and others.
If interested read more detailed information about that institutions and choose the most appropriate one. A lot of current employees received their diplomas there.
The most valuable resource of innovations is an idea. The main goal is to develop, grow, appreciate and protect new ideas, which can be created in the favorable environment. Never be afraid of your ideas, maybe your offer will be brought to reality soon. If you believe you must take your chance, visit Apple's site https://www.apple.com/jobs/us// and find more about college programs, unique projects, specific internships and other opportunities for you. Moreover, explore the requirements and company's expectations regarding the intern's profile. You must be ready to write a good admission essay, which will become the first impression about you, a first emotion you will cause. Do not neglect writing a good essay, think, what you want from this job and what you can bring to the Apple team. Why you? If you feel you can not write a high-quality essay at the moment because of some reasons, order it from professionals. They exactly know what you need. Such services are created to help people, a good example is Essaylab.com. The result will satisfy you and all your instructions and deadlines will be met. One more service you can find your place in the company with is https://www.linkedin.com/company/apple/ careers, where you can read the news and keep an eye on new specialists needed.
The information about regional representations of Apple can also be useful. Apple is successful company and worthy employer, it has offices in the Bay Area, in Cupertino, Sunnyvale, Santa Clara, and San Jose.
The latest project takes place in California – everyone is waiting for the magnificent opening.
Apple has plans to build the office in Hyderabad, India. Find the photo of the building, where San Francisco office locates below.
You Might Want To Read:
Upsc Ifs Chemistry Paper I Question Paper 2002, Student Review, Speech Language Pathology, Triumphant Institute Of Management Studies Time Gorakhpur, General Studies Question Paper 3 2010, Physical Science Solved Question Paper 12 2016, Nchm Jee Important Dates, Nda History Important Facts To Know In History Notes, Delhi University L L B 3Rd Year Mock Test Paper 2 6, Political Science