Some students have the interest to follow a career in animation after their 12th. So, this course tells students how to involve yourself in all internal workings of the animation process. Through this course, you not only provide an opportunity to learn about many aspects of the filmmaking process but also get the opportunity to network with others interested in acquiring experience in the industry.
Worldwide, it is the universities and educational institutions who offer animation courses to the aspiring students. Moreover, many animation courses offer a diploma or certificate after successful completion of the course for graduates. Furthermore, some companies nominate their employees in the animation course for professional development in the field of team building and creative thinking. Also, students and job seekers who are consistently trying to get a govt job in India must try the animation field to make their career. Hence, they will not have to read Rojgar Samachar or other employment newspapers.
Complete information about admission, scope, career, jobs, and salary in the Animation course
Firstly, both the diploma and degree courses come under the sphere of animation. The duration of the diploma course of animation is one year, whereas that of the degree course is three years. Also, this course of animation is of several types like:
1. Introductory Animation
Through this animation course, students display the traditional and digital techniques used in stop-motion, claymation, 2-D or 3-D computer animation. Furthermore, students learn basic principles and mechanics behind animation after developing observation and drawing skills. They may also study the fundamental principles of character design, layout and storyboarding.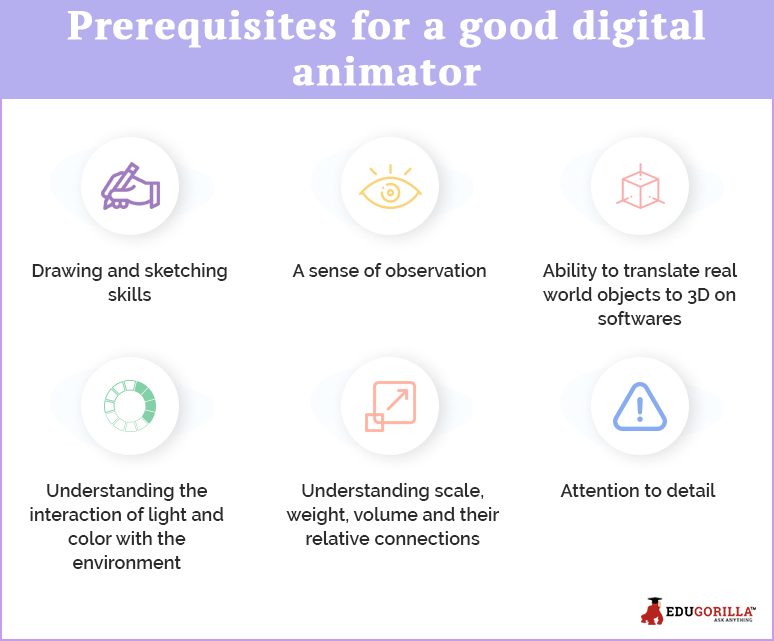 2. Storyboarding for Animation
Through the animation of the storyboard, students learn basic animation theory and mechanics, develop observation and drawing skills. They also study the fundamental principles of character design, layout and storyboarding in this category. Furthermore, students learn to prepare storyboards for each animated character and then they put together, any version of the animation.
This practice is called animatics.
3. Computer Animation
Through computer animation, students learn to build synthetic animations on the computer. Furthermore, students learn to use computer-generated lights and backgrounds with basic characters developed by them. Also, production techniques for the computer animation are used for a small animation project.
4. Animation Throughout History
In this course, students learn how the styles and techniques in animation have been changed over time. Furthermore, animation reviews from the first animated films featuring feature-length versions give a student perspective on this fast-changing form of art. Moreover, this is an elective course.
What is 3D animation?
Firstly, 3D animation is a type of animation that uses computerized images to create animated curtains. Compared to 2D animation or traditional animation, 3D looks much more realistic.
Admission in Animation Course
Student's ability to take admission in animation course.
Firstly, students taking admission in an animation course should have 10+ 2 educational qualifications. Furthermore, they must have 45% marks in their 10 + 2 level. Also, they can choose courses like 2D animation and 3D-animation.
Some colleges give the entrance exam for admission to the animation course.
Also, you can apply for the Animation Course based on various entrance exams.
National Institute of Design (NID), Ahmedabad
Manipal University
Birla Institute of Technology (BIT), Jaipur
Film and Television Institute of India (FTII), Pune Anwar Jamal Kidwai
Mass Communication Research Centre (AJK – MCRC), Jamia Millia Islamia University, Delhi
Sir J. J. Institute of Applied Art, Mumbai
National Institute of Film and Fine Arts Kolkata
Scope and Career In Animation
After completing the animation course, an animator can work in the advertising, web designing, video making, editing, game development and even in the film industry.
A career in studios, film production houses, and animation companies:
Career is relatively new in animation compared to other traditional careers as in manufacturing, services or research.
The animation is a combination of art and technologies in which 2D and 3D can be amalgamated for the education of viewers and users.
An animator can work under the supervision, start his own venture or work as a freelancer.
Job Profiles Post-Animation
Director
Production Designer
Scriptwriter
Storyboard Artist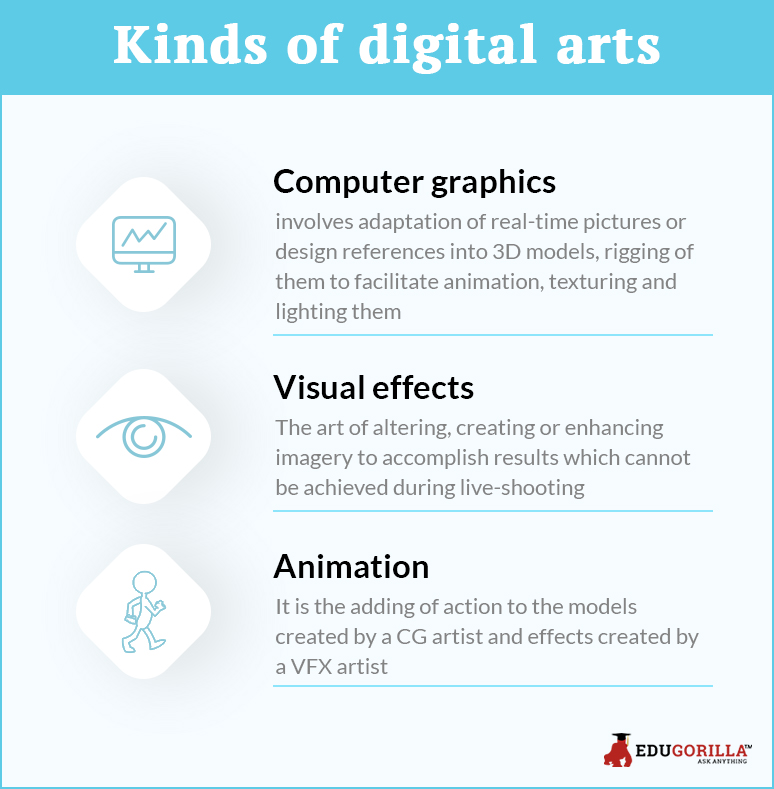 Illustrator
Layout Artist
Digital Painter
Animator
Models
Composer
Editor
Animation course fees
Fees in the Animation course vary from different colleges, the estimated fees for this course can be Rs. 30,000 to 100,000.
Salary after Animation
After doing an animation course, you will go through different areas. The salary at the level of an entrant can be 10,000 to 15,000. And after some experience, your salary can be 40,000 to 50,000. And if you have a very good work experience, and you are working for a large company, then your salaries can increase further. A degree in animation can provide you wide career paths globally. It is very necessary to stay updated with the opportunities and other employment news in the market.
You Might Want To Read:
Archaeology Question Paper 3 2010, Engineering Civil Engineering Question Paper 1 2014, Eligibility For Jat, Karnataka Public Service Commission Mathematics Mock Test Paper 1, Ets Org, Quantitative Solved Mock Question Paper 2, Kashmir University M Sc Zoology, R P S C Mathematics Question Paper 4 2012, Educe Mind Maps Class 7Th Mathematics Science Syllabus, Delhi University
Leave your vote
This post was created with our nice and easy submission form. Create your post!