About Automobile Engineering
---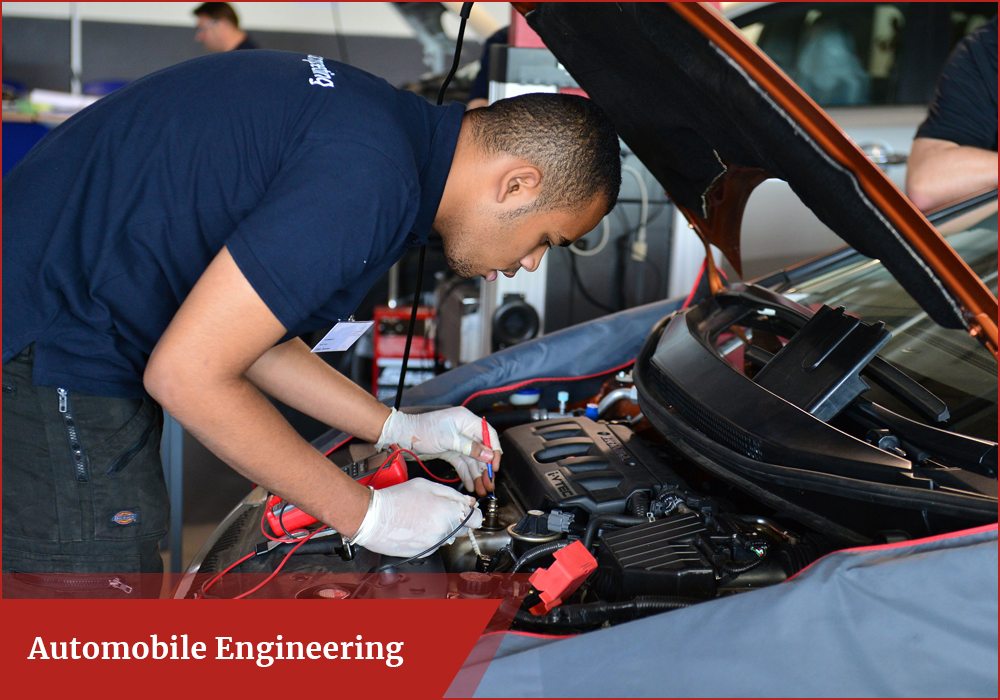 Definition
"The car has become an article of dress without which we feel uncertain, unclad, and incomplete in the urban compound." ~Marshall McLuhan
Automobile that we own defines our personality. Automobile engineering being a part of mechanical engineering, is one of the most challenging careers in the field of engineering. It deals with designing, development, testing and manufacturing automobiles and the related subsystems from the initial stage till production. It uses different elements of engineering such as mechanical, electrical, electronic, software and safety engineering. A career as an automobile engineer is for people who are driven and passionate about cars.
Automobile Engineering Career Path
---
Diploma in Automobile Engineering
Level
Under-Graduate
Duration
3 years
Eligibility
After 10th
Entrance Exam
DET, Some Polytechnic Colleges have their own Entrance Exam Criteria as well
Specialization
--
Average Course Fee
₹60,000 to ₹2,50,000
Mode
Regular
Goal
Storekeeper, Assistant Engineer (Inspection) etc.
B.E./B.Tech (Automobile Engineering/Mechanical Engineering with specialization in Automobile/Automotive Engineering)
Level
Under-Graduate
Duration
4 years
Eligibility
10+2 with PCM (Physics, Chemistry & Mathematics), Class XII candidates whose result is awaited can also apply, Some colleges have a criteria of specific minimum marks
Entrance Exam
JEE (Joint Entrance Exam) Main, JEE (Joint Entrance Exam) Advanced, UPSEE (Uttar Pradesh State Entrance Examination), COMEDK (Consortium of Medical, Engineering and Dental Colleges of Karnataka) Undergraduate Entrance Test, Delhi University Combined Entrance Examination, Vellore Institute of Technology Engineering Entrance Exam (VITEEE), SRM Joint Engineering Entrance Exam (SRMJEEE), KIITEE (Kalinga Institute of Industrial Technology Entrance Examination), WBJEE (West Bengal Joint Entrance Examination), MHTCET (Maharashtra Common Entrance Test) Apart from the above exams, some institutions conduct their own entrance test
Specialization
--
Average Course Fee
₹4,00,000 to ₹12,00,000
Mode
Regular
Goal
Automobile Engineer, Safety Testing Specialist, Higher Studies
M.E./M.Tech (Automobile Engineering/Mechanical Engineering with specialization in Automobile/Automotive Engineering)
Level
Post-Graduate
Duration
2 years
Eligibility
B.E./B.Tech (Automobile/Mechanical/Production Engineering/Mechatronics) or equivalent with 55% to 60% marks
Entrance Exam
GATE (Graduate Aptitude Test in Engineering), TANCET (Tamil Nadu Common Entrance Test), VIT University Master's Entrance Examination (VITMEE)
Specialization
Engine Technology, Internal Combustion Engineering, Automotive Electronics, Automotive Hybrid Systems Engineering
Average Course Fee
₹1,00,000 to ₹4,00,000
Mode
Regular
Goal
Automobile Engineer, Design Engineer, Teacher/Lecturer, Researcher/Research and Development Engineer
Colleges for Automobile Engineering
---
Baba Banda Singh Bahadur Polytechnic College, Fatehgarh Sahib, Punjab
Birla Institute of Technology, Mesra, Ranchi
College of Engineering, Anna University, Chennai
Dehradun Institute of Technology (DIT University), Dehradun
Delhi Technological University, New Delhi
Hindustan University, Chennai
Indian Institute of Technology Bombay
Jadavpur University, Kolkata
KMCT Polytechnic College, Kozhikode, Kerala
Madras Institute of Technology, Chennai
Manipal Institute of Technology, Manipal
National Institute of Technology, Rourkela
PSG College of Technology, Coimbatore
Sathyabama University, Chennai
School of Automotive Technology, Bharath University, Chennai
SCMS School of Engineering and Technology (SSET), Cochin
SRM University, Chennai
University of Petroleum and Energy Studies, Dehradun
Veermata Jijabai Technological Institute (VJTI), Mumbai
Vellore Institute of Technology, Vellore
Top Colleges for Automobile Engineering
---
Scholarship / Fellowship in Automobile Engineering
---
IIT Bombay offers Merit-cum-Means Scholarship and Research Fellowships for college students.
IIT Bombay Heritage Fund Scholarships by IIT Bombay alumni in USA.
Institute specific scholarships are awarded by IIT Delhi, Madras, Roorkee, Kanpur & Kharagpur.
NCERT offers scholarships to engineering students through National Talent Search Examination (NTSE).
Aditya Birla Scholarship for engineering students in IITs.
Ministry of Tribal Affairs, Government of India – Central Sector Scholarship for ST students.
Ministry of Social Justice and Empowerment, Government of India, Central Sector Scholarship for SC students.
SEMCI INDIA conducts the Nationwide Education and Scholarship Test (NEST) for engineering students.
Central Sector Scholarship Scheme for students having family income of less than Rs.6 lakhs per annum and wish to pursue higher education in Indian universities / colleges.
FAEA BHEL Scholarship for engineering students who are socially and economically weak.
IET India Scholarship for 2nd and 3rd year engineering students.
Google Anita Borg Scholarship for students pursuing studies in the field of Science (only for women.)
Ministry of Minority Affairs, Govt. of India offers Merit cum Means Scholarship (MOMA Scholarship) to the engineering students belonging to the minority community who are not financially strong.
Indian Oil awards IOCL Scholarship to the 1st year engineering students.
ONGC (Oil and Natural Gas Corporation Limited) and NTPC (National Thermal Power Corporation Limited) Scholarship for SC / ST / PH engineering students.
Automobile Engineering Key Skills
---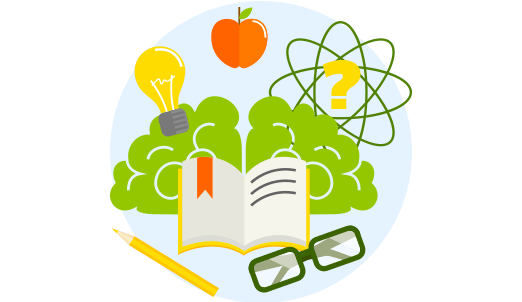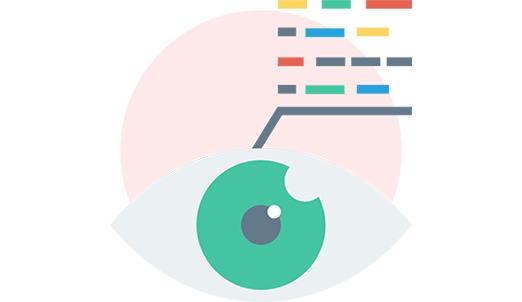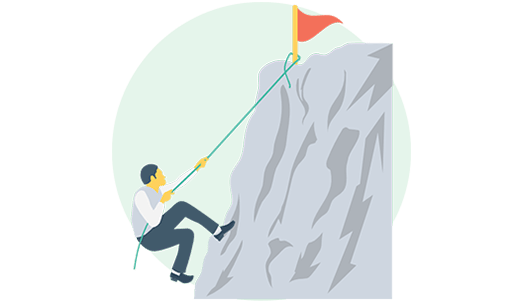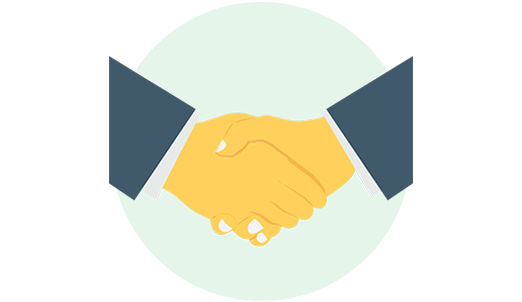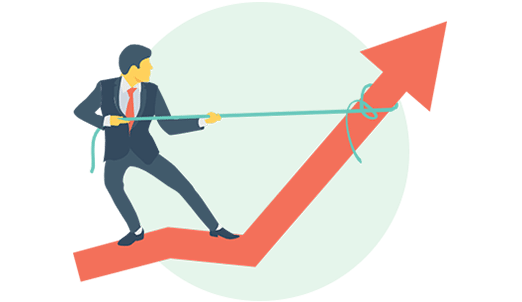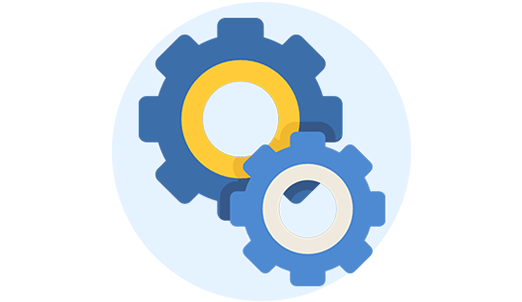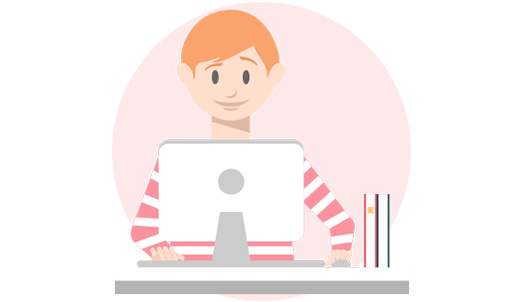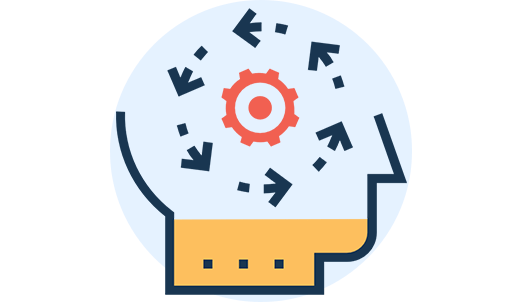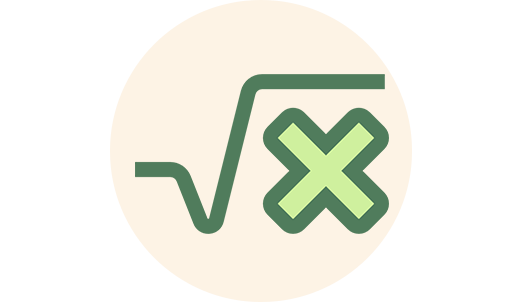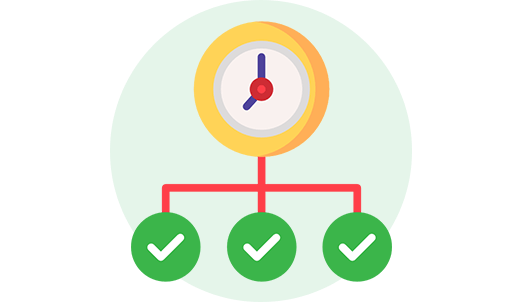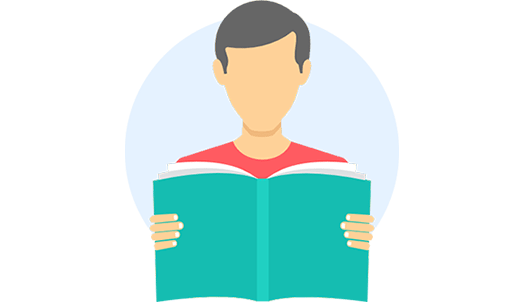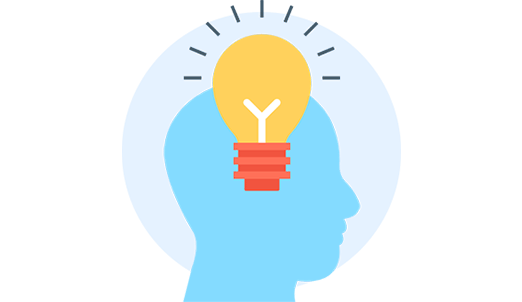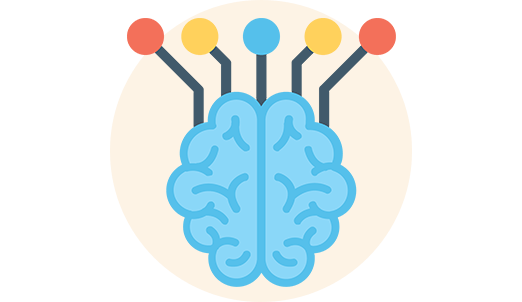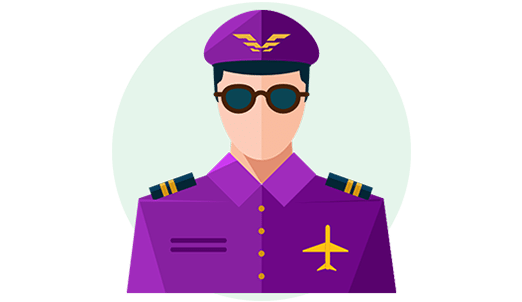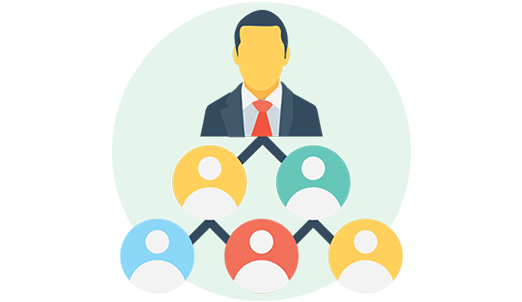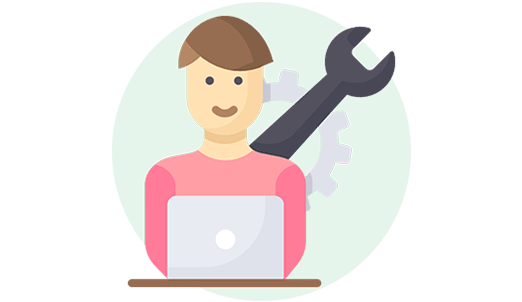 Automobile Engineering Career Prospects
---
Automobile / Automotive Engineer
Automobile Designers / Design Engineer
Quality Control Executive
Workshop Supervisor
Teacher / Lecturer
Researcher / Research and Development Engineer
Material Purchase Manager
Safety Testing Specialist
Development Engineer
Manufacturing Engineer
Vehicle Dynamics Controller
Automobile Engineering Technicians
Production Manager
Car Mechanics
Diesel Mechanics
Jobs in Automobile Engineering
---
Automobile Companies
Automobile Manufacturing and Designing Firms
Production Plants
Automotive Components Manufacturing Firms
State Road Transport Corporations
Defense Services
Service Stations
Computer Aided Industries
Research and Development
Own Venture
Automobile Maintenance Workshop
Educational Institutions
Diesel Power Stations
Motor Sports Teams
Oil / Fuel Companies
Salary in Automobile Engineering
---
Like in any other field the remuneration in this field depends on qualification, experience and area in which one works. One could get an initial pay of INR 3,00,000 to ₹75,000 per annum.
Automobile Engineering Role Models
---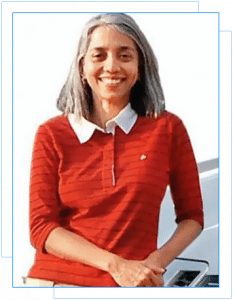 Ramkripa Ananthan
Ramkripa Ananthan the Head of Design at Mahindra and Mahindra, Ramkripa is a graduate from IDC, IITB. She also did Mechanical Engineering from BITS, Pilani. Her major works include TUV 300, XUV 500 and KUV 100. She was a part in designing Bolero and Xylo also. Meet Ramkripa Ananthan, 40, who heads the 20-member all-Indian styling team that worked on the XUV500. The diminutive designer describes herself as an "out-of-doors type" - she cruises on a Bajaj Avenger, has biked from Manali to Srinagar via Leh, trekked in the Sahyadris and run the Mumbai half marathon. Perhaps it's that bent that led her to go with Vice-Chairman & Managing Director Anand Mahindra's idea of doing research in the wilderness of Kenya and on the Masai Mara for the exteriors and interiors of the XUV500. If Ananthan and her team have succeeded in bringing out the animal in the XUV500, it's evident in the features - and the way she describes them. "The dramatic side of the vehicle is its taut fender pounce, lean body, and distinctive rear haunch over the rear wheel arch," she says, painting a vibrant picture. "For the interiors, the bright centre console seemingly flowing from outside-in makes a connect like the central nervous system of a beast."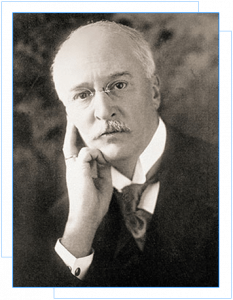 Late Rudolf Diesel
Late Rudolf Diesel was a German inventor and mechanical engineer, famous for the invention of the diesel engine, and for his mysterious death. Diesel was the subject of the 1942 film Diesel. Diesel was born in Paris, France in 1858 the second of three children of Elise (née Strobel) and Theodor Diesel. His parents were Bavarian immigrants living in Paris. Theodor Diesel, a bookbinder by trade, left his home town of Augsburg, Bavaria, in 1848. He met his wife, a daughter of a Nuremberg merchant, in Paris in 1855 and became a leather goods manufacturer there. Rudolf Diesel spent his early childhood in France, but at the outbreak of the Franco-Prussian War in 1870, his family was forced to leave, as were many other Germans. They settled in London, England. Before the war's end, however, Diesel's mother sent 12-year-old Rudolf to Augsburg to live with his aunt and uncle, Barbara and Christoph Barnickel, to become fluent in German and to visit the Königliche Kreis-Gewerbeschule (Royal Circle Vocational College), where his uncle taught mathematics. At the age of 14, Diesel wrote a letter to his parents saying that he wanted to become an engineer. After finishing his basic education at the top of his class in 1873, he enrolled at the newly founded Industrial School of Augsburg. Two years later, he received a merit scholarship from the Royal Bavarian Polytechnic of Munich, which he accepted against the wishes of his parents, who would rather have seen him start to work.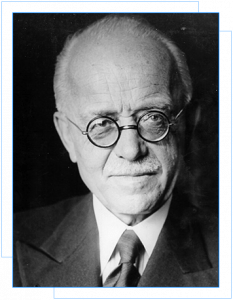 Late August Horch
Late August Horch was a German engineer and automobile pioneer, the founder of the manufacturing giant which would eventually become Audi. Horch was born in Winningen, Rhenish Prussia. His initial trade was as a blacksmith, and then was educated at Hochschule Mittweida (Mittweida Technical College). After receiving a degree in engineering, he worked in shipbuilding. Horch worked for Karl Benz from 1896, before founding A. Horch & Co. in November 1899, in Ehrenfeld, Cologne, Germany. The first Horch automobile was built in 1901. The company moved to Reichenbach in 1902 and Zwickau in 1904. Horch left the company in 1909 after a dispute, and set up in competition in Zwickau. His new firm was initially called Horch Automobil-Werke GmbH, but following a legal dispute over the Horch name, he decided to make another automobile company. (The court decided that Horch was a registered trademark on behalf of August Horch's former partners and August Horch was not entitled to use it any more). Consequently, Horch named his new company Audi Automobilwerke GmbH in 1910, Audi being the Latinization of Horch. Horch left Audi in 1920 and went to Berlin and took various jobs. He published his autobiography, I Built Cars (Ich Baute Autos) in 1937. He also served on the board of Auto Union, the successor to Audi Automobilwerke GmbH. He was an honorary citizen of Zwickau and had a street named for his Audi cars in both Zwickau and his birthplace Winningen. He was made an honorary professor at Braunschweig University of Technology.
[contact-form-7 id="50221" title="Sidebar Contact form"]