About Biomedical Engineering
---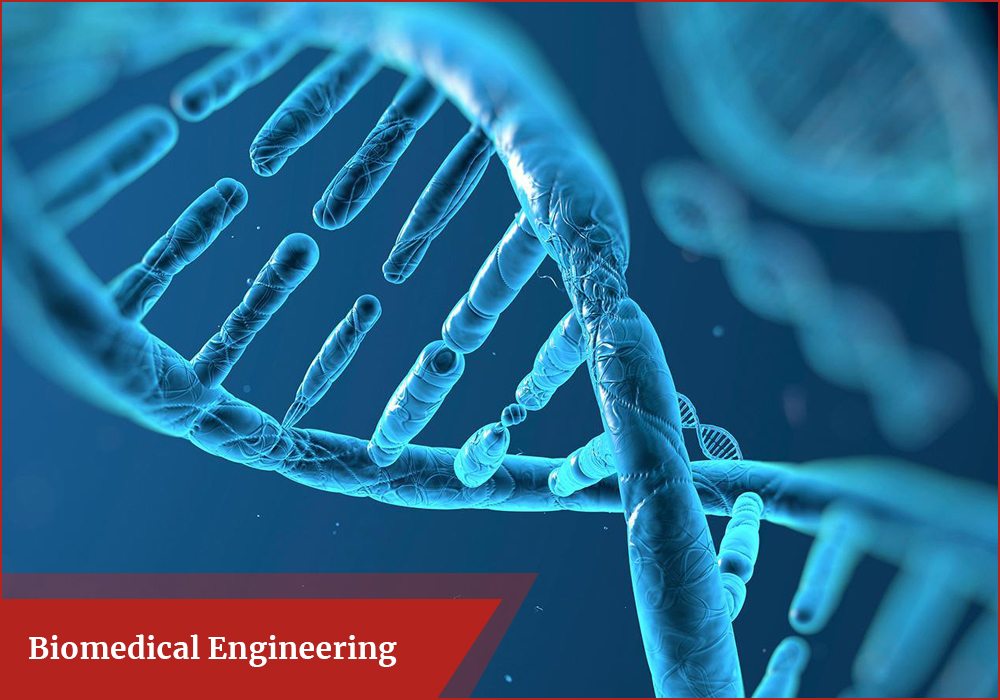 Definition
"We are living in a period where combining biomedicine and engineering is needed to answer many unsolved scientific questions." ~Seung Baek
Biomedical engineering is the application of the engineering principles to medicine and biology to design and create biomedical equipment & devices such as artificial internal organs, replacements for body parts, and machines for diagnosing medical problems, computer systems, and software used in healthcare. Biomedical engineering focuses on the advances that improve health care treatment (for e.g. diagnosis, therapy). Specialty areas within the field of biomedical engineering are: Biomechanics, Biomaterials, Bioinstrumentation, Bioinformatics, Systems Physiology, Rehabilitation Engineering, Tissue Engineering and Clinical Engineering. Some examples of Biomedical Engineering innovations are artificial limbs, prosthetics, imaging machines and various other medical devices.
Biomedical Engineering Career Path
---
Diploma (Biomedical Engineering/Medical Electronics)
Level
Under-Graduate
Duration
3 years
Eligibility
High School/Intermediate/ITI, Some colleges have the criteria of specific minimum marks
Entrance Exam
Polytechnic Diploma Entrance Exam (e.g. Delhi CET, TS POLYCET), Diploma Entrance Test (DET)
Specialization
--
Average Course Fee
₹60,000 to ₹2,50,000
Mode
Regular
Goal
Junior Biomedical Engineer, Biological Technician, Lateral Entry in B.Tech
B.E./B.Tech (Biomedical Engineering/Computer Science and Engineering Specialization in Bioinformatics/Electronics and Communication Specialization in Biomedical Engineering/Medical Electronics/Biological Sciences and Bioengineering/Bioengineering)
Level
Under-Graduate
Duration
4 years
Eligibility
10+2 with a combination of Physics, Chemistry, Mathematics and Biology (depending upon the college), Minimum marks required will depend on the college, Class XII candidates with result awaited can also apply
Entrance Exam
JEE (Joint Entrance Exam) Main, JEE Advanced, UPSEE (Uttar Pradesh State Entrance Examination), COMEDK (Consortium of Medical, Engineering and Dental Colleges of Karnataka) Undergraduate Entrance Test, WBJEE (West Bengal Joint Entrance Examination), MHTCET (Maharashtra Health and Technical Common Entrance Test), Vellore Institute of Technology Engineering Entrance Exam (VITEEE), SRM Joint Engineering Entrance Exam (SRMJEEE) Apart from the above exams, some institutions conduct their own entrance test
Specialization
--
Average Course Fee
INR 2,00,000 to INR 10,00,000
Mode
Regular
Goal
Biomedical Engineer, Biotechnologist
M.E./M.Tech (Biomedical Engineering/Bioengineering/Medical Electronics/Biological Sciences and Bioengineering/Biomedical Technology/Applied Mechanics specialization in Biomedical Engineering)
Level
Post-Graduate
Duration
2 years
Eligibility
B.E./B.Tech (Biotechnology/Bioengineering/Biochemical/Chemical/ Mechanical/Electronics and Communication/Computer and Science/Electrical Engineering) with 55% to 60% marks, M.Sc. (Biotechnology/Biochemistry/Mathematics/Physics/ Electronics/Computer Science)
Entrance Exam
GATE (Graduate Aptitude Test in Engineering), TANCET (Tamil Nadu Common Entrance Test), VIT University Master's Entrance Examination (VITMEE) Apart from the above exam, some institutions conduct their own entrance test
Specialization
Bioinformatics, Biomedical Instrumentation, Biomedical Signal Processing & Instrumentation, Biomechanics, Tissue Engineering, Rehabilitation Engineering, Biomedical Electronics, Biomaterials and Artificial Organs, Medical Imaging and Image Processing
Average Course Fee
INR 50,000 to INR 6,00,000
Mode
Regular
Goal
Biomedical Engineer, Research Scientist, Lecturer
Colleges for Biomedical Engineering
---
A. V. Parekh Technical Institute, Rajkot
All India Institute of Medical Sciences, New Delhi
Bharati Vidyapeeth University, Pune
Birla Institute of Technology, Mesra, Ranchi
BMS College of Engineering, Bangalore
Christian Medical College, Vellore
College of Engineering, Anna University, Chennai
Dr. B.R. Ambedkar Center for Biomedical Research, Delhi
Dr. D. Y. Patil Vidyapeeth, Pune
Government Engineering College, Gandhinagar
Government Institute of Electronics, Secunderabad
Gujarat Technological University, Ahmedabad
Indian Institute of Science, Bengaluru
Indian Institute of Technology Bombay
Indian Institute of Technology Madras, Chennai
Indian Institute of Technology, Hyderabad
Indian Institute of Technology, Varanasi
KMCT Polytechnic College, Kozhikode, Kerala
M. S. Ramaiah University of Applied Sciences, Bengaluru
Manipal Institute of Technology, Karnataka
National Institute of Technology, Raipur
National Institute of Technology, Rourkela
Netaji Subhash Engineering College (NSEC), Kolkata
North Eastern Hill University
Osmania University, Hyderabad
Parul University, Vadodara
PSG College of Technology, Coimbatore
Sathyabama University, Chennai
Sree Chitra Tirunal Institute for Medical Sciences & Technology, Trivandrum
SRM Institute of Science and Technology, Tamil Nadu
Symbiosis Institute of Health Sciences, Pune
Vellore Institute of Technology, Vellore
Visvesvaraya Technological University (VTU), Belagavi
Top Colleges for Biomedical Engineering
---
Scholarship / Fellowship in Biomedical Engineering
---
The Department of Biotechnology (DBT), Ministry of Science and Technology in India encourages postgraduate education and research in Biotechnology by offering scholarships to students selected through a National Test.
NCERT offers scholarships to engineering students through National Talent Search Examination (NTSE).
All India Scholarship Entrance Examination (AISEE)
Institute specific scholarships are awarded by IIT Delhi, Kharagpur, Madras, Bombay, Roorkee, Kanpur, BHU & Hyderabad.
Aditya Birla Scholarship for engineering students in IITs.
Siemens Scholarship for 1st year engineering students in IITs and NITs.
SEMCI INDIA conducts the Nationwide Education and Scholarship Test (NEST) for engineering students.
FAEA BHEL Scholarship for engineering students who are socially and economically weak.
IET India Scholarship for 2nd and 3rd year engineering students.
Google Anita Borg Scholarship for students pursuing studies in the field of Science (only for women)
Ministry of Minority Affairs, Govt. of India offers Merit cum Means Scholarship (MOMA Scholarship) to the engineering students belonging to the minority community who are not financially strong.
Indian Oil awards IOCL Scholarship to the 1st year engineering students.
ONGC (Oil and Natural Gas Corporation Limited) and NTPC (National Thermal Power Corporation Limited) Scholarship for SC / ST / PH engineering students.
Ministry of Tribal Affairs, Government of India– Central Sector Scholarship for ST students.
Ministry of Social Justice and Empowerment, Government of India, Central Sector Scholarship for SC students.
Biomedical Engineering Key Skills
---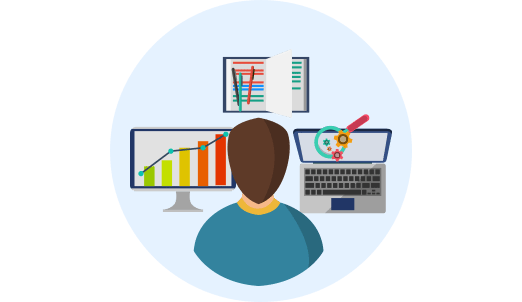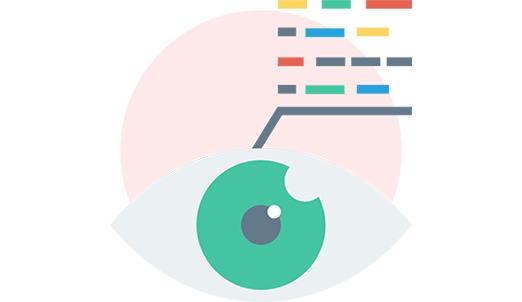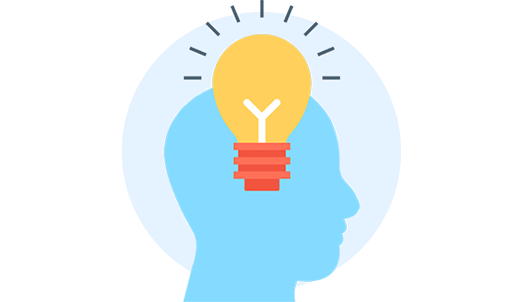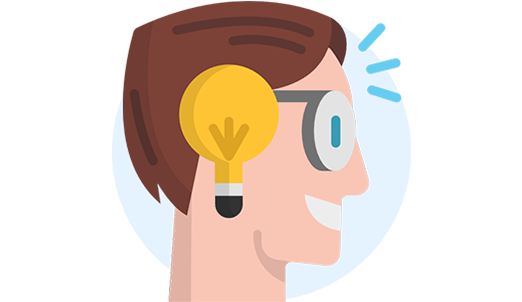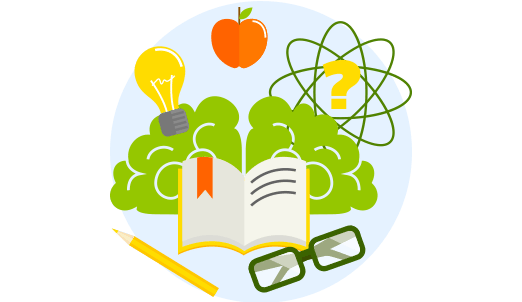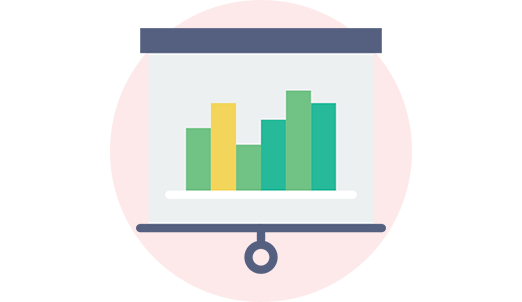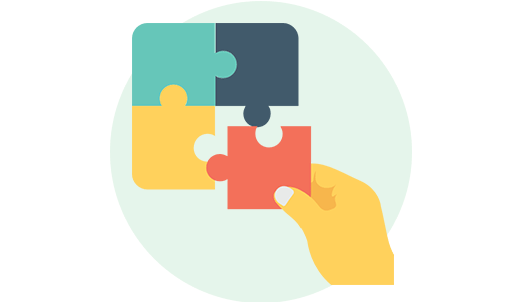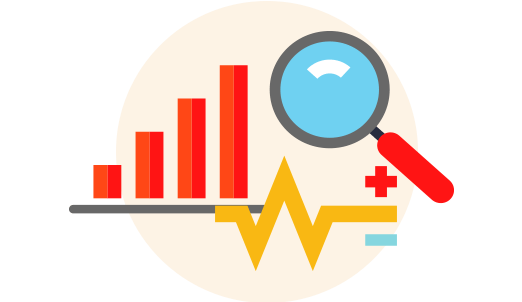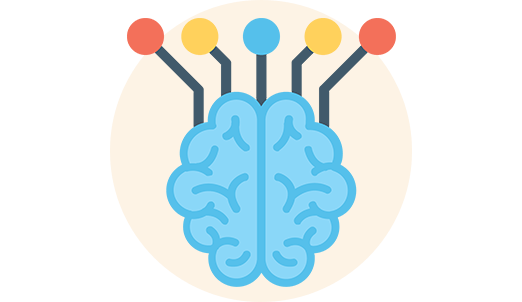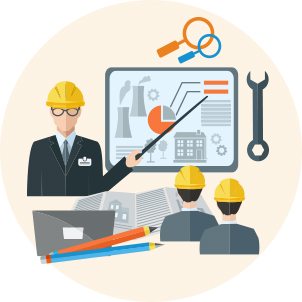 Biomedical Engineering Career Prospects
---
Biomedical Engineer / Biochemical Engineer
Equipment Design Engineer
Production / Manufacturing Engineer
Clinical Researcher
Quality Control Engineer / Officer
Biotechnologist / Nanotechnologist
Research Scientist
Professor / Lecturer
Production In charge
Bioprocess Sales Specialist
Biological Technician
Product Safety Engineer
Bioinstrumentation Engineer
Technical Advisor
Biochemist
Jobs in Biomedical Engineering
---
Healthcare Industry like Hospitals, Clinics etc.
Pharmaceutical Industry
Medical Equipment Manufacturing Companies
Research and Development / Laboratories / Research Organizations
Government Regulatory Agencies
Universities / Colleges
Medical Institutions
Biotechnology / Nanotechnology
Software Firms
Salary in Biomedical Engineering
---
Like in any other field the remuneration in this field depends on qualification, experience, and area in which one works. One could get an initial pay of ₹18,000 to ₹40,000 per month.
Biomedical Engineering Role Models
---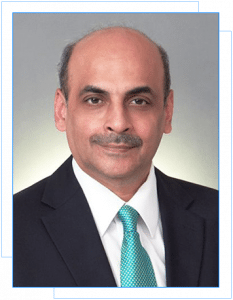 Dr. Atul Goel
Dr. Atul Goel – He developed a technique that is becoming the global standard for treatment of basilar invagination. He calls his technique the atlantoaxial facetal distraction and craniovertebral realignment, which is replacing the standard technique of surgery through the mouth.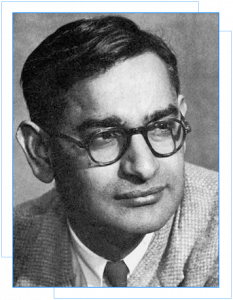 Hari Gobind Khorana
Hari Gobind Khorana – Khorana was one of the pioneers in genetics and biotechnology. His work with Marshall W. Nirenberg and Robert W. Holley on the order of nucleotides in nucleic acids, carrying the genetic code, earned him the Nobel Prize for Physiology or Medicine, in 1968. He also made another breakthrough in the field, becoming the first to synthesize an artificial gene into a living cell.
Wilson Greatbatch
Wilson Greatbatch – He was an American electrical engineer, invented the first implantable cardiac pacemaker, in 1958. He also invented pacemaker batteries, which were essential to its function. The invention of the transistor meant that the electrodes which the pacemaker relied on, no longer used vacuum tubes, and a small device could be used.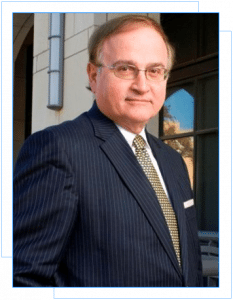 Nicholas A. Peppas
Nicholas A. Peppas – He is a chemical and biomedical engineer having expertise in biomaterials science and engineering, drug delivery, nanotechnology, pharmaceutical sciences, chemical and polymer engineering. Peppas is a leading researcher, inventor and pacesetter in the field of drug delivery and controlled release.
[contact-form-7 id="50221" title="Sidebar Contact form"]