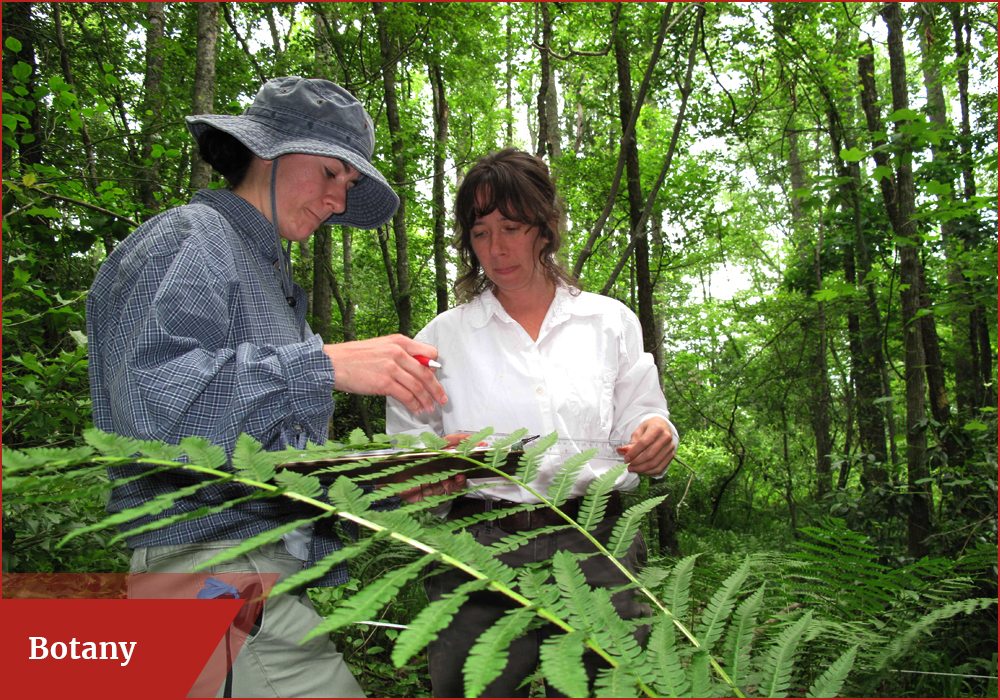 Definition
"Botany, the science of the vegetable kingdom, is one of the most attractive, most useful, and most extensive departments of human knowledge. It is, above every other, the science of beauty." ~Joseph Paxton
Whether you call it botany, plant science or plant biology, it is one of the world's oldest natural sciences.
Botany is the scientific study of plants. "Plants," to most people, means a wide range of living organisms from the smallest bacteria to the largest living things – the giant sequoia trees. By this definition plants include: algae, fungi, lichens, mosses, ferns, conifers and flowering plants.
Because the field is so broad, there are many kinds of plant biologists and many different opportunities available. Botanists interested in ecology,study interactions of plants with other organisms and the environment. Other field botanists search to find new species or do experiments to discover how plants grow under different circumstances. Some botanists study the structure of plants. They may work in the field, concentrating on the pattern of the whole plant. Others use microscopes to study the most detailed structure of individual cells. Many botanists do experiments to determine how plants convert simple chemical compounds into more complex chemicals. They may even study how genetic information in DNA controls plant development. Botanists study processes that occur on a time scale ranging from fractions of a second in individual cells to those that unfold over eons of evolutionary time.
The results of botanical researchincrease and improve our supply of medicines, foods, fibers, building materials, and other plant products. Conservationists use botanical knowledge to help manage parks, forests, range lands, and wilderness areas. Public health and environmental protection professionals depend on their understanding of plant science to help solve pollution problems.
Aligarh Muslim University, Aligarh
Anugrah Narayan College, Patna
Banaras Hindu University (BHU), Varanasi
Bhavans New Science College, Hyderabad
Birla College of Arts, Commerce and Science, Maharashtra
C M Dubey Post Graduate College, Bilaspur
Calicut University, Calicut
Christ University, Bengaluru
Delhi University (DU), New Delhi
Don Bosco College, Shillong, Meghalaya
Fergusson College, Pune
Gulbarga University, Kalaburagi, Karnataka
Guru Nanak Dev University, Amritsar
Hansraj College, New Delhi
Indian Institute of Technology (IIT), Kharagpur
Jamal Mohamed College, Tamil Nadu
Jamshedpur Co-Operative College, Jamshedpur
Kuvempu University, Shimoga 
Lovely Professional University, Jalandhar
M.N Institute of Applied Science, Rajasthan
Maharshi Dayanand University, Rohtak
Post Graduate Government College for Girls, Chandigarh 
Ramjas College, Delhi
Sakthi Kailash Womens College, Dharmapuri, Tamil Nadu 
Sri Venkateswara Agricultural College, Tirupati
Sri Venkateswara College, Delhi
Sri Venkateswara University, Tirupati
St. Joseph's College, Bengaluru
University of Jammu, Jammu
University of Lucknow
Scholarship / Fellowship in Botany
---
External Scholarship by MHRD (Ministry of Human Resource Development)
CSIR – Senior Research Fellowship
Lady Tata Memorial Trust Research Fellowship
Rajiv Gandhi National Fellowship Scheme (RGNFS) for SC / ST Candidates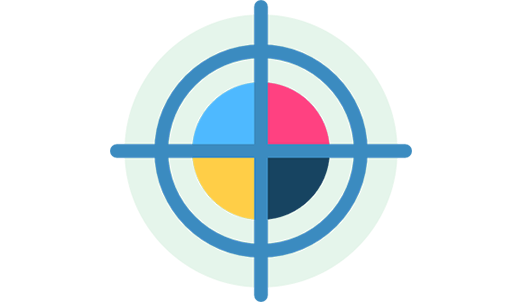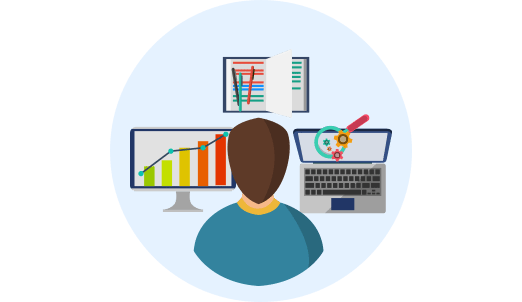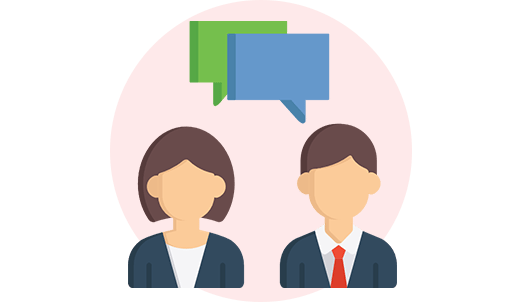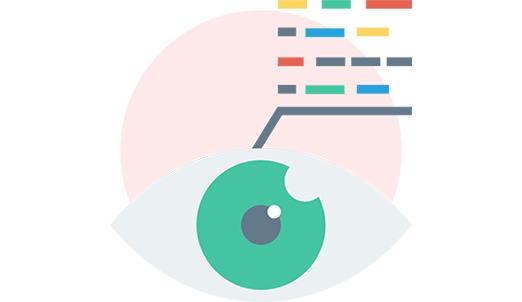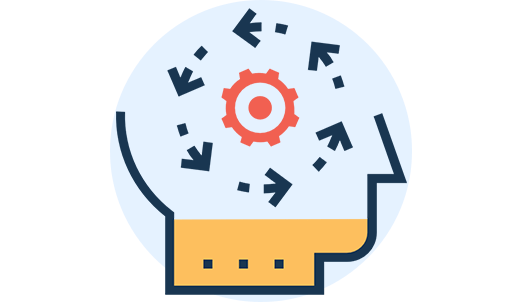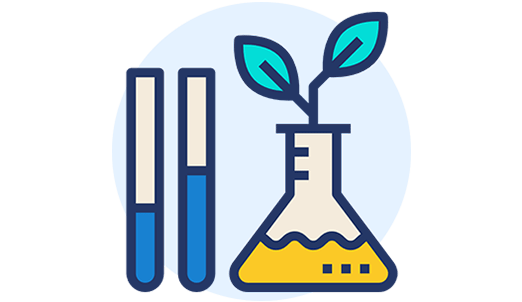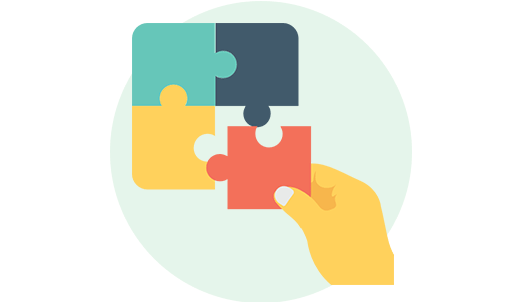 Botanist / Ecologist
Land & Mineral Botanist
Field Botanist
Plant Physiologist
Plant Biochemist
Plant Explorer
Plant Biochemist
Plant Pathologist
Plant Taxonomist
Nursery Manager
Environmental Consultant
Mycologist
Ethnobotanist
Fruit Growers
Weed Scientist
Molecular Biologist
Forester
Researchers
Conservationist
Farming Consultant
Forest Ranger
Teacher & Lecturer
Phlebotomist
Plant Health Inspection Services
Plant Resources Laboratory
Geological Survey Departments
Arboretum
Seed and Nursery Companies
Lumber and Paper Companies
Environmental Protection Agencies
Forest Services
National Park Service
Land Management Agencies
Biological Supply Houses
Oil Industries
Food and Herbal Industries
Fermentation Industries (Including Breweries)
Educational Institutions
Environmental Consultancies
Testing Laboratories
Herbariums
Department of Land
Public Health Service
Nature Conservancy
Fermentation Industries
A career in botany is a rewarding one. Botanists salary varies depending on the field one chooses, the level of education and experience, the responsibilities of the position, and the geographical location. 
Teachers, researchers can expect a starting salary of ₹12,000 to 40,000 per month.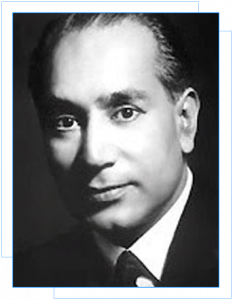 Birbal Sahni
Birbal Sahni -Indian paleo botanist who studied the fossils of the Indian subcontinent. He also took an interest in geology and archaeology. He founded the Birbal Sahni Institute of Palaeobotany at Lucknow in 1946. His major contributions were in the study of the fossil plants of India and in plant evolution. He was also involved in the establishment of Indian science education and served as the President of the National Academy of Sciences, India and as an Honorary President of the International Botanical Congress, Stockholm. During his stint in England Sahni joined Professor Seward to work on a Revision of Indian Gondwana plants (1920, Palaeontologica Indica). In 1919 he briefly worked in Munich with the German plant morphologist Karl Ritter von Goebel. In 1920 he married Savitri Suri, daughter of Sunder Das Suri an Inspector of Schools in Punjab. Savitri took an interest in his work and was a constant companion.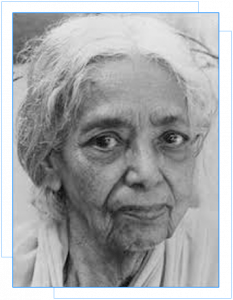 Janaki Ammal Edavalath Kakkat
Janaki Ammal Edavalath Kakkat -Was an Indian botanist who conducted scientific research in cytogenetics and phytogeography. Her most notable works involve those on sugarcane and the eggplant. She has collected various valuable plants of medicinal and economic value from the rain forests of Kerala. Ammal taught at Women's Christian College, Madras, with a sojourn as a Barbour Scholar at the University of Michigan in the US where she obtained her master's degree in 1925. Returning to India, she continued to teach at the Women's Christian College. She went to Michigan again as the first Oriental Barbour Fellow and obtained her D.Sc. in 1931. Janaki is mentioned among Indian Americans of the Century in an India Currents magazine article published on January 1, 2000, by S.Gopikrishna & Vandana Kumar: "In an age when most women didn't make it past high school, would it be possible for an Indian woman to obtain a Ph.D. at one of America's finest public universities and also make seminal contributions to her field? The Kerala born Ammal was arguably the first woman to obtain a Ph.D. in botany in the U.S. (1931), and remains one of the few Asian women to be conferred a D.Sc. (honoris causa) by her alma mater, the University of Michigan. During her time at Ann Arbor she lived in the Martha Cook Building, an all-female residence hall and worked with Harley Harris Bartlett, Professor at the Department of Botany. She evolved a cross known as "Janaki Brengal", brengal being the Indian name for eggplant.
[contact-form-7 id="50221" title="Sidebar Contact form"]