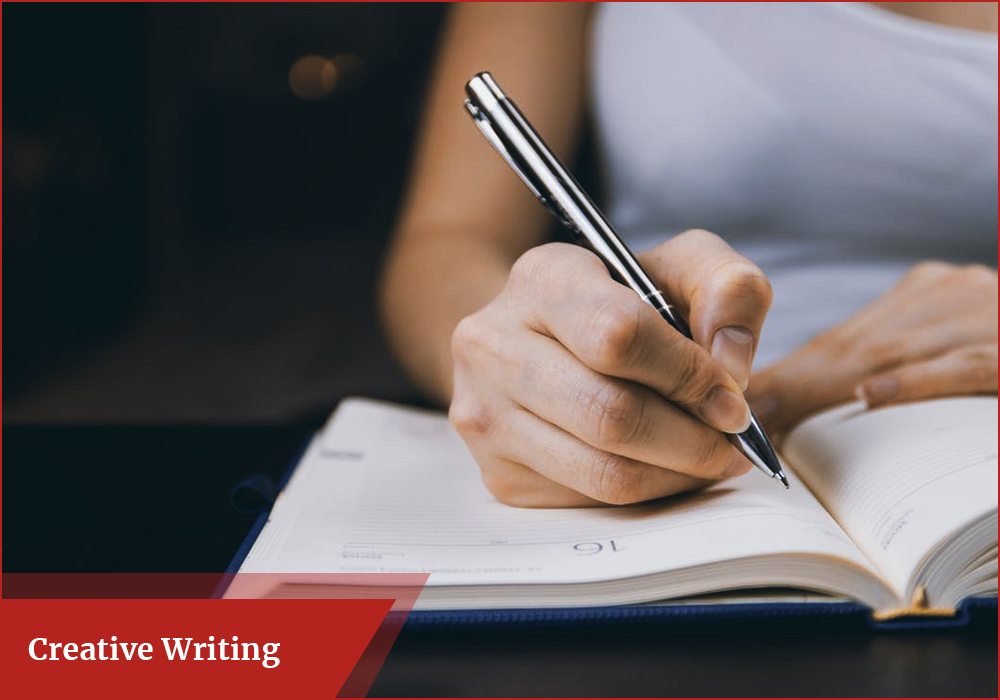 Definition
"Good story ideas seem to come quite literally from nowhere, sailing at you right out of the empty sky: two previously unrelated ideas come together and make something new under the sun. Your job isn't to find these ideas but to recognize them when they show up." ~Stephen King
Creative writing is any writing that goes outside the bounds of normal professional, journalistic, academic, or technical forms of literature, typically identified by an emphasis on narrative craft, character development, and the use of literary tropes or with various traditions of poetry and poetics. Due to the looseness of the definition, it is possible for writing such as feature stories to be considered creative writing, even though they fall under journalism, because the content of features is specifically focused on narrative and character development. Both fictional and non-fictional works fall into this category, including such forms as novels, biographies, short stories, and poems. In the academic setting, creative writing is typically separated into fiction and poetry classes, with a focus on writing in an original style, as opposed to imitating pre-existing genres such as crime or horror. Writing for the screen and stage, known as screenwriting is often taught separately and it fits under the creative writing category.
Creative writing is an inborn talent which requires the knack, imagination and the gift to convert memories and thoughts into words that becomes a reader's delight. However, these gifts alone are simply not enough to make a good writer. Writing skills and techniques are needed to fine-tune this talent. With the various creative writing institutions, young Indians today have great opportunities to carve a niche for themselves in the world of authors, poets and playwrights. Creative writing is nothing but writing in the way other than professional and technical writing and it attracts audience and readers. Creative Writing includes various types such as:
Poetry
Plays
Personal essays
Memoirs
Speeches
Movie and television scripts
Fiction (novels, novellas, and short stories)
Songs
The British Council located in all metro cities in India offers degree, diploma and certificate courses in Creative writing.
Creative Writing Career Path
---
Diploma in Creative Writing in English (DCE)/Diploma in Creative Writing in Hindi (DCH)
Level
Under-Graduate
Duration
1 year (min.) and 4 years (max.)
Eligibility
10+2
Entrance Exam
Different coaching institutes have different entrance exam criteria
Specialization
--
Average Course Fee
₹40,000 to ₹3,00,000
Mode
Regular/Distance
Goal
Creative Writer, Content Writer, Fiction Writer, Proof Reader
Post Graduate Diploma in Creative Writing in English/Post Graduate Diploma in Creative Writing in Hindi/Post Graduate Diploma in Mass Media and Creative Writing
Level
Under-Graduate
Duration
1 year
Eligibility
Graduation
Entrance Exam
Different coaching institutes have different entrance exam criteria
Specialization
--
Average Course Fee
₹40,000 to ₹3,00,000
Mode
Regular/Distance
Goal
Creative Writer, Content Writer, Fiction Writer, Proof Reader
Advanced Diploma in Creative Writing in English (ADCE)
Level
Under-Graduate
Duration
1 year
Eligibility
10+2
Entrance Exam
Different coaching institutes have different entrance exam criteria
Specialization
--
Average Course Fee
₹40,000 to ₹3,00,000
Mode
Regular/Distance
Goal
Creative Writer, Content Writer, Fiction Writer, Proof Reader
Colleges for Creative Writing
---
A.P College of Journalism, Andhra Pradesh
Ashoka University, Haryana
Bharatiya Vidya Bhavan, Delhi
Center for Research in Art of Film and Television (CRAFT) Film School, New Delhi
Central Institute of Indian Languages, Mysore
Centre for Research in Art of Film & Television (CRAFT), Delhi
Dev Samaj College for Women, Punjab
Dr. Babasaheb Ambedkar Open University, Gujarat
Government Raza P.G College, Rampur
Indira Gandhi National Open University (IGNOU)
Jawaharlal Nehru University (JNU), New Delhi
K.C Das Commerce College, Assam
Karnataka State Open University, Mysore
Krishna Kanta State Open University, Assam
Shri V.P.R College of Education, Tamil Nadu
Srishti School of Art Design and Technology, Bengaluru
St. Xavier's College, Mumbai
U.P. Rajarshi Tandon Open University, Allahabad
University of Calcutta, Kolkata
Top Colleges for Creative Writing
---
Creative Writing Key Skills
---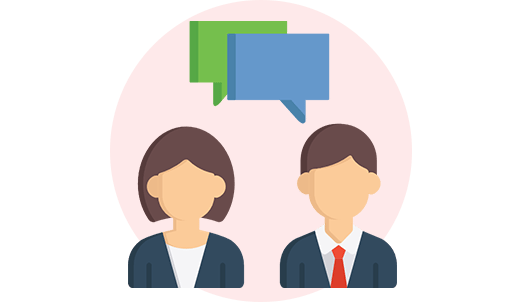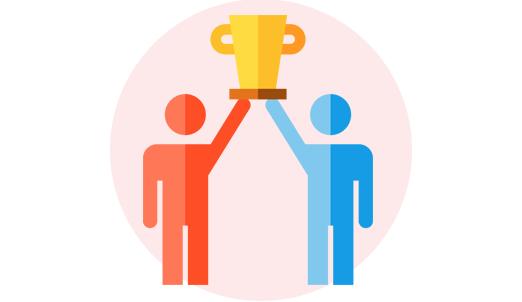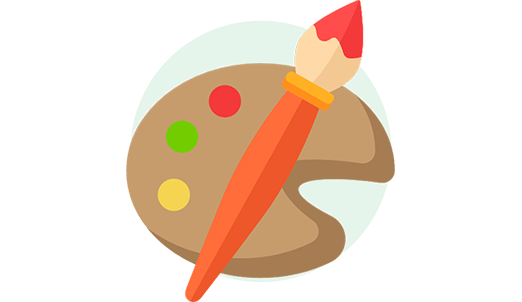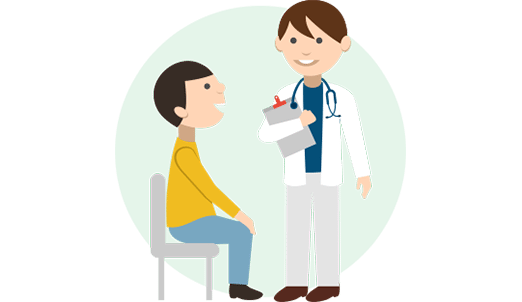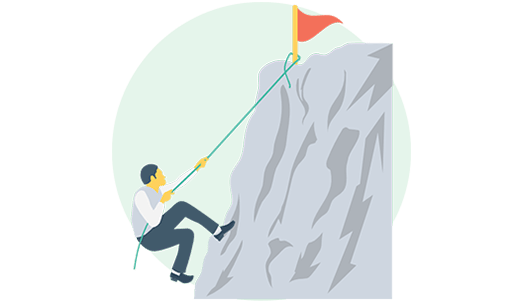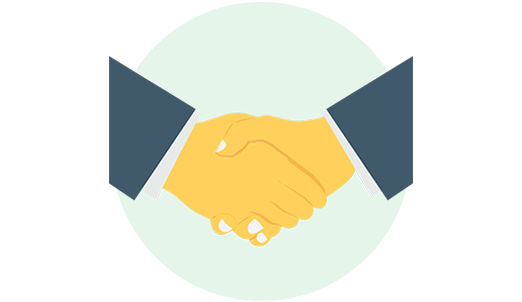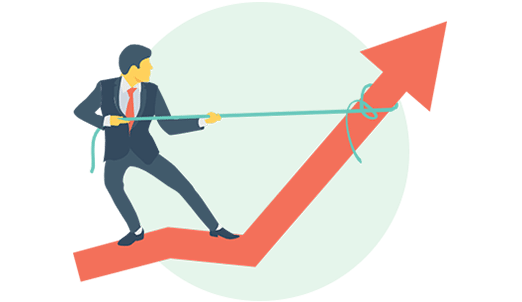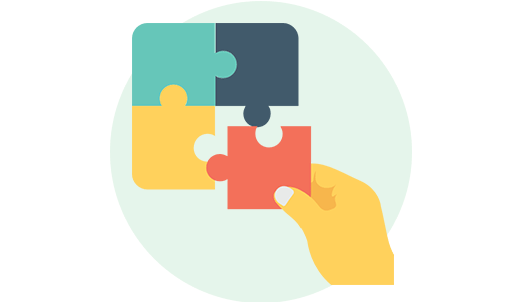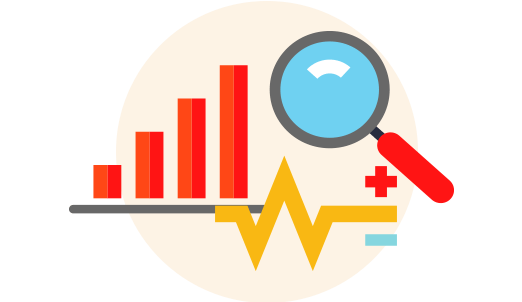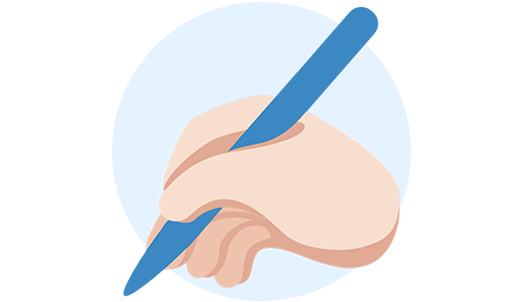 Creative Writing Career Prospects
---
Writer / Author
Novelist
Publisher
Entrepreneur
Content Writer
Fiction Writer
Proof Reader
Creative Writer
Script writer
Creative Writing Editor
Publishing Sector
Script Writing Sector
Editorial Responsibilities Areas
Content Writing Departments
Writing for Competitions
Proofreading and Copy Editing
Freelance Journalism
Novel and Short Story Writing
Article Writing
Writing for Radio and Television
Writing for New Media such as games
Teaching Sector
KPO firms
Film Industry in Screenwriting and Playwriting sections
Salary in Creative Writing
---
Students in this area can draw an initial salary of ₹5000 to ₹15000 per month. Those who are well established in this field can command their own salary on the basis of the work they do.
Creative Writing Role Models
---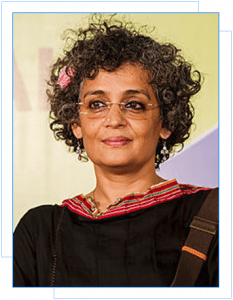 Suzanna Arundhati Roy
Suzanna Arundhati Roy is an Indian author. She is best known for her novel The God of Small Things, which won the Man Booker Prize for Fiction in 1997. This novel became the biggest-selling book by a nonexpatriate Indian author. She is also a political activist involved in human rights and environmental causes. Early in her career, Roy worked for television and movies. She wrote the screenplays for In Which Annie Gives It Those Ones (1989), a movie based on her experiences as a student of architecture, in which she also appeared as a performer, and Electric Moon (1992). Both were directed by her husband, Pradip Krishen, during their marriage. Roy won the National Film Award for Best Screenplay in 1988 for In Which Annie Gives It Those Ones. She attracted attention in 1994, when she criticised Shekhar Kapur's film, Bandit Queen, which was based on the life of Phoolan Devi. In her film review entitled, "The Great Indian Rape Trick", she questioned the right to "restage the rape of a living woman without her permission", and charged Kapur with exploiting Devi and misrepresenting both her life and its meaning.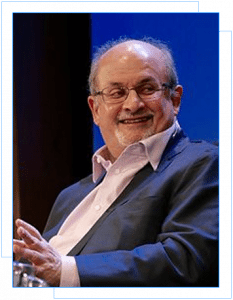 Sir Ahmed Salman Rushdie
Sir Ahmed Salman Rushdie, FRSL is a British Indian novelist and essayist. His second novel, Midnight's Children (1981), won the Booker Prize in 1981 and was deemed to be "the best novel of all winners" on two separate occasions, marking the 25th and the 40th anniversary of the prize. Much of his fiction is set on the Indian subcontinent. He combines magical realism with historical fiction; his work is concerned with the many connections, disruptions, and migrations between Eastern and Western civilizations. His fourth novel, The Satanic Verses (1988), was the subject of a major controversy, provoking protests from Muslims in several countries. Death threats were made against him, including a fatwā calling for his assassination issued by Ayatollah Ruhollah Khomeini, the Supreme Leader of Iran, on 14 February 1989. The British government put Rushdie under police protection. In 1983 Rushdie was elected a fellow of the Royal Society of Literature, the UK's senior literary organisation. He was appointed Commandeur de l'Ordre des Arts et des Lettres of France in January 1999.
Kiran Desai
Kiran Desai is an Indian author. Her novel The Inheritance of Loss won the 2006 Man Booker Prize and the National Book Critics Circle Fiction Award. In January 2015, The Economic Times, India's leading business publication, listed her as one of 20 "most influential" global Indian women. Her first novel, Hullabaloo in the Guava Orchard, was published in 1998 and received accolades from such notable figures as Salman Rushdie. It won the Betty Trask Award, a prize given by the Society of Authors for the best new novels by citizens of the Commonwealth of Nations under the age of 35. Her second book, The Inheritance of Loss, (2006) was widely praised by critics throughout Asia, Europe and the United States. It won the 2006 Man Booker Prize, as well as the 2006 National Book Critics Circle Fiction Award. In August 2008, Desai was a guest on Private Passions, the biographical music discussion programme hosted by Michael Berkeley on BBC Radio 3. In May 2007 she was the featured author at the inaugural Asia House Festival of Cold Literature. She was awarded a 2013 Berlin Prize Fellowship at the American Academy in Berlin.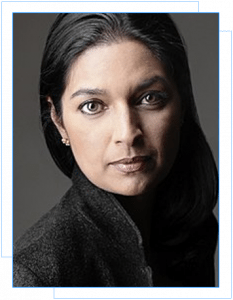 Nilanjana Sudeshna
Nilanjana Sudeshna "Jhumpa" Lahiri is an American author. Lahiri has been selected as the winner of the 29th PEN/Malamud Award for Excellence in the Short story. Lahiri's debut short story collection Interpreter of Maladies (1999) won the 2000 Pulitzer Prize for Fiction, and her first novel, The Namesake (2003), was adapted into the popular film of the same name. She was born Nilanjana Sudeshna but goes by her nickname Jhumpa. Lahiri was a member of the President's Committee on the Arts and Humanities, appointed by U.S. President Barack Obama. (She resigned from the President's Committee in August, 2017, co-signing a letter of resignation that said in reference to President Trump, "Ignoring your hateful rhetoric would have made us complicit in your words and actions.") Her book The Lowland, published in 2013, was a nominee for the Man Booker Prize and the National Book Award for Fiction. Lahiri is currently a professor of creative writing at Princeton University.
Anita Desai
Anita Desai is an Indian novelist and the Emerita John E. Burchard Professor of Humanities at the Massachusetts Institute of Technology. As a writer she has been shortlisted for the Booker Prize three times; she received a Sahitya Akademi Award in 1978 for her novel Fire on the Mountain, from the Sahitya Akademi, India's National Academy of Letters; she won the British Guardian Prize for The Village by the Sea. Desai published her first novel, Cry The Peacock, in 1963. She considers Clear Light of Day (1980) her most autobiographical work as it is set during her coming of age and also in the same neighbourhood in which she grew up. In 1984, she published In Custody – about an Urdu poet in his declining days – which was shortlisted for the Booker Prize. In 1993, she became a creative writing teacher at Massachusetts Institute of Technology. The 1999 Booker Prize finalist novel Fasting Feasting increased her popularity. Her novel, The Zigzag Way, set in 20th-century Mexico, appeared in 2004 and her latest collection of short stories, The Artist of Disappearance was published in 2011.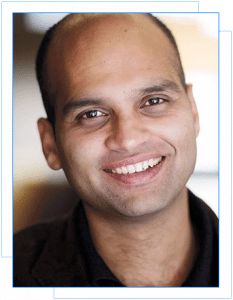 Aravind Adiga
Aravind Adiga is an Indo-Australian writer and journalist. His debut novel, The White Tiger, won the 2008 Man Booker Prize. Adiga began his journalistic career as a financial journalist, interning at the Financial Times. With pieces published in the Financial Times and Money, he covered the stock market and investment, interviewing, amongst others, Donald Trump. His review of previous Booker Prize winner Peter Carey's book, Oscar and Lucinda, appeared in The Second Circle, an online literary review. He was subsequently hired by TIME, where he remained a South Asia correspondent for three years before going freelance. During this freelance period, he wrote The White Tiger. Aravind Adiga now lives in Mumbai, Maharashtra, India. Aravind Adiga was born in Madras (now Chennai) on 23 October 1974 to Dr. K. Madhava Adiga and Usha Adiga, both of whom hailed from Mangalore. His paternal grandfather was the late K. Suryanarayana Adiga, former chairman of Karnataka Bank, and a maternal great-grandfather, U. Rama Rao, a popular medical practitioner and Congress politician from Madras.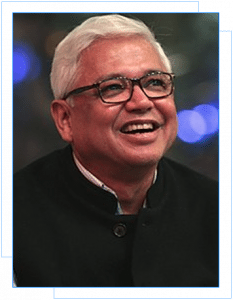 Amitav Ghosh
Amitav Ghosh is an Indian writer best known for his work in English fiction. Amitav Ghosh was born in Calcutta on 11 July 1956 to a Bengali Hindu family, to Lieutenant Colonel Shailendra Chandra Ghosh, a retired officer of the pre-independence Indian Army. He was educated at the all-boys Doon School, where he edited The Doon School Weekly. His contemporaries at Doon included author Vikram Seth and Ram Guha. After Doon, he received degrees from St. Stephen's College, Delhi University, and Delhi School of Economics. He then won the Inlaks Foundation scholarship to complete a D. Phil. in social anthropology at St Edmund Hall, Oxford, under the supervision of Peter Lienhardt. His first job was at the Indian Express newspaper in New Delhi. Ghosh lives in New York with his wife, Deborah Baker, author of the Laura Riding biography In Extremis: The Life of Laura Riding (1993) and a senior editor at Little, Brown and Company. They have two children, Lila and Nayan. He has been a fellow at the Centre for Studies in Social Sciences, Calcutta and Centre for Development Studies in Trivandrum.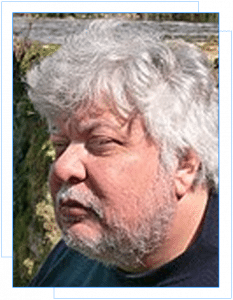 Indra Sinha
Indra Sinha is a British writer of Indian and English descent. Animal's People, his most recent novel, was shortlisted for the 2007 Man Booker Prize and winner of the 2008 Commonwealth Writers' Prize for Europe and South Asia. Sinha is the son of an Indian naval officer and an English writer. He was educated at Mayo College, Ajmer, Rajasthan in India; Oakham School, Rutland, England and Pembroke College, Cambridge in England, where he studied English literature. He and his wife live in Sussex. They have three grown-up children. Formerly a copywriter for Ogilvy & Mather, London, and, from 1984, Collett Dickenson Pearce & Partners, Sinha has the distinction of having been voted one of the top ten British copywriters of all time. He became known for hard-hitting, campaigning advertising for charities such as Amnesty International and the Bhopal Medical Appeal, but became increasingly disenchanted with commercial advertising.[1] He resigned from the agency in 1995 to concentrate on writing.
[contact-form-7 id="50221" title="Sidebar Contact form"]