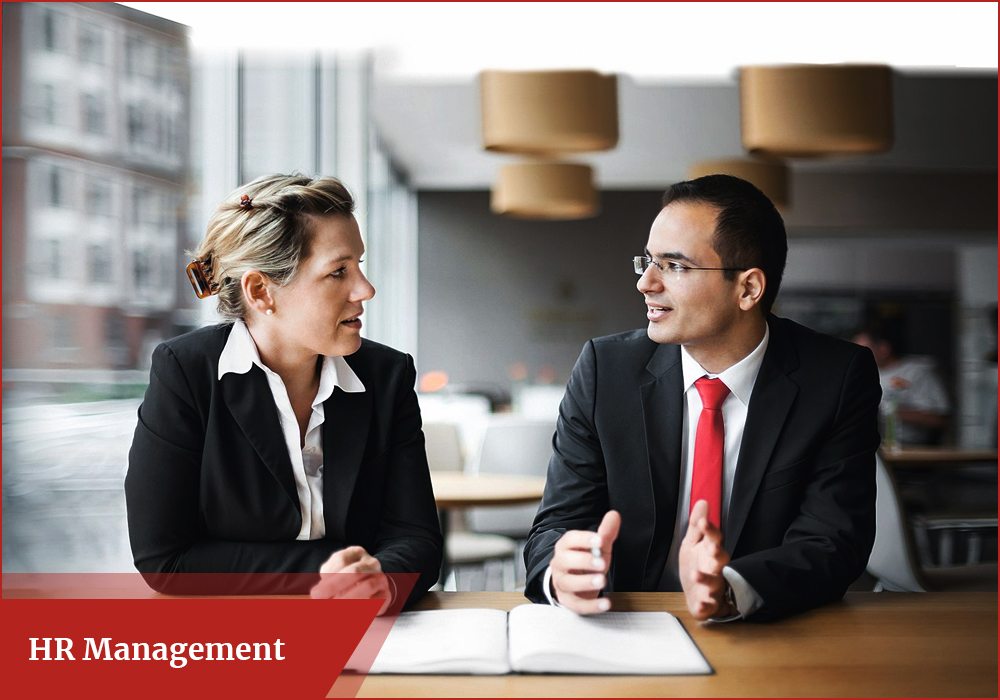 Definition
"We recruit for attitude and train for skill". ~Atul Gawande
"Human Resources isn't a thing we do. It's the thing that runs our business". ~Steve Wynn, Wynn Las Vegas
Human Resource Management (HRM) is the management of human resources. The HR Department attempts to maximize employee performance in service of an employer's strategic objectives. HR is primarily concerned with the management of people within organizations, focusing on policies and systems. HR departments are responsible to oversee employee-benefits design, recruitment, training and development, performance appraisal, and compensate (e.g., managing pay and benefits systems). HR also concerns itself with organizational change and industrial relations, that is, the balancing of organizational practices with requirements arising from collective bargaining and from governmental laws.
Human resource focuses on maximizing employee productivity. HR professionals manage the human capital of an organization and focus on implementing policies and processes. They can specialize on recruiting, training, employee-relations or benefits. Recruiting specialists find and hire top talent. Training and development professionals ensure that employees are trained and have continuous development. This is done through training programs, performance evaluations and reward programs. Employee relations deals with concerns of employees when policies are broken, such as in cases involving harassment or discrimination. Someone in benefits develops compensation structures, family-leave programs, discounts and other benefits that employees can get. On the other side of the field are Human Resources Generalists or business partners. These human-resources professionals could work in all areas or be labor-relations representatives working with unionized employees.
In startup companies, trained professionals may perform HR duties. In larger companies, an entire functional group is typically dedicated to the discipline. The staff specializes in various HR tasks and functional leadership engages in strategic decision-making across the business. To train practitioners for the profession, institutions of higher education, professional associations, and companies have established programs of study dedicated explicitly to the duties of the function. Academic and practitioner organizations may produce field-specific publications. HR is also a field of study that is popular within the fields of management and industrial /organizational psychology, with research articles appearing in a number of academic journals, including those mentioned later in this article.
The Human Resource Officer is responsible for providing support to various human resource functions, which include recruitment, staffing, training and development, performance monitoring and employee counseling.
HR Management Career Path
---
MBA (Human Resource Management)
Level
Post-Graduate
Duration
2 years
Eligibility
Graduate or Equivalent
Entrance Exam
NMAT
Specialization
--
Average Course Fee
8,02,000
Mode
Regular
Goal
HR Manager, Employee Relations Manager, HR Information Systems Manager, Technical Recruiter, Placement Manager, Training and Relations Manager, Organisational Consultant
Colleges for HR Management
---
Aarti Institute of Professional Studies, New Delhi
Aarupadai Veedu Institute of Technology (AVIT), Tamil Nadu
Acharya Nagarjuna University Centre for Distance Education
Acropolis Technical Centre, Indore, Madhya Pradesh
Aditya College of Technology and Science (ACTS), Satna, Madhya Pradesh
Agurchand Manmull Jain College, Chennai, Tamil Nadu
Andhra University, Visakhapatnam
Annamalai University, Tamil Nadu
Apex International College, Punjab
Bhaktavatsalam Memorial College for Women, Chennai
Bharatesh College of Business Administration, Belgaum, Karnataka
Bharathidasan University, Tamil Nadu
Central University of Jammu, Jammu & Kashmir
CKB Commerce College, Jorhat, Assam
CMJ University, Shillong
CVM Institute of Human Resource Management, Gujarat
Delhi University (DU), New Delhi
Dr. Harivansh Rai Bachchan Mahavidyalaya, Unnao, Uttar Pradesh
Dr. MGR Janaki College of Arts and Science for Women, Chennai
HKBK College of Engineering, Bangalore
IIS University, Jaipur, Rajasthan
Indian Institute of Commerce and Trade (IICT), Lucknow
Indian Institute of Management (IIM), Ahmedabad
Indian Institute of Management (IIM), Calcutta
Indian Institute of Management (IIM), Lucknow
Jamnalal Bajaj Institute of Management Studies (JBIMS), Mumbai 
Kakatiya University, Warangal
Loyola College, Chennai
Loyola Institute of Business Administration (LIBA), Chennai, Tamil Nadu
Navarachna University, Varodara, Gujarat
Nirma Institute of Management, Ahmedabad
R.S. Mundle Dharampeeth Arts and Commerce College, Nagpur, Maharashtra
Rama University, Kanpur
S.P. Jain Institute of Management & Research (SPJIMR), Mumbai
Sharada Vikas Trust College, Bangalore
Symbiosis International University, Pune
Xavier's University, Puri
XLRI - Xavier School Of Management
Top Colleges for HR Management
---
Scholarship / Fellowship in HR Management
---
Society for Human Resource Management
National Science Foundation
International Public Management Association for Human Resources
National Academy of Human Resources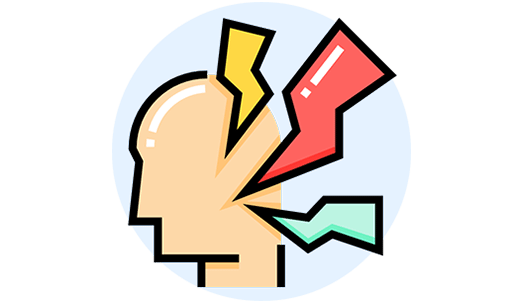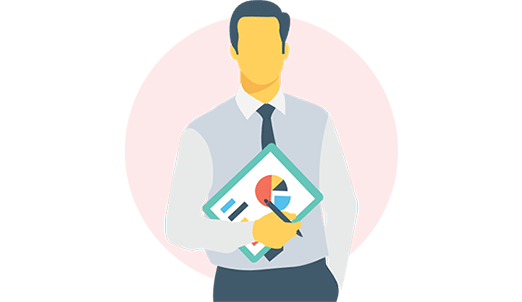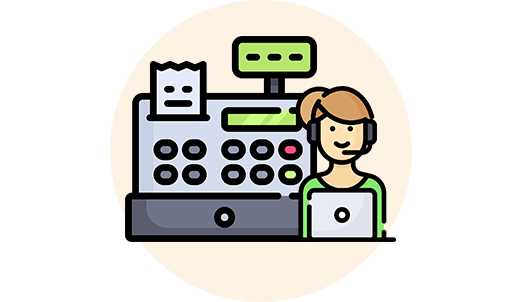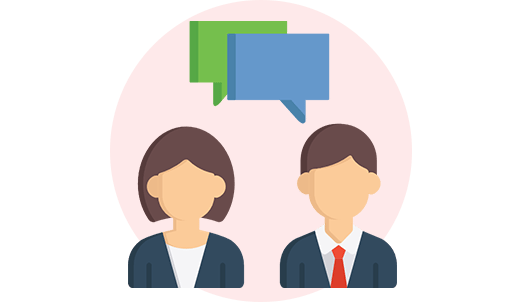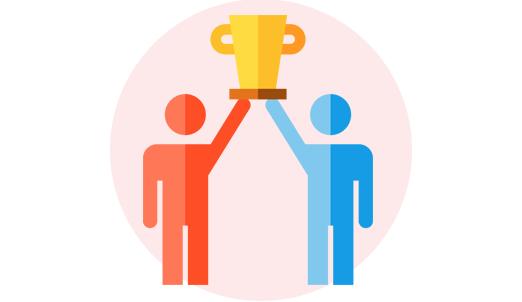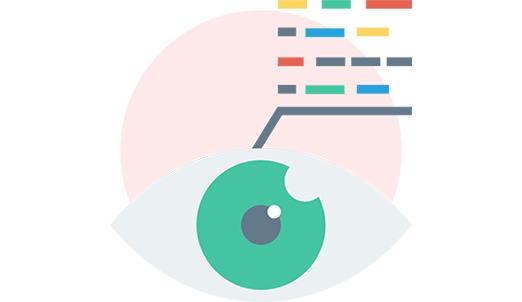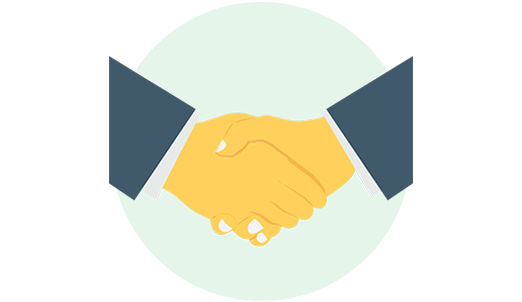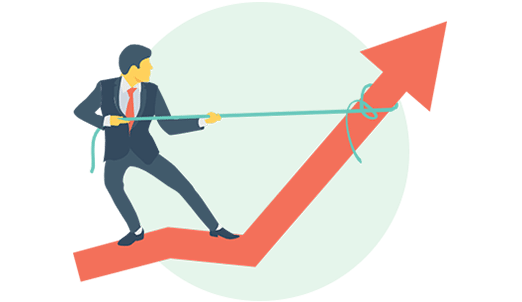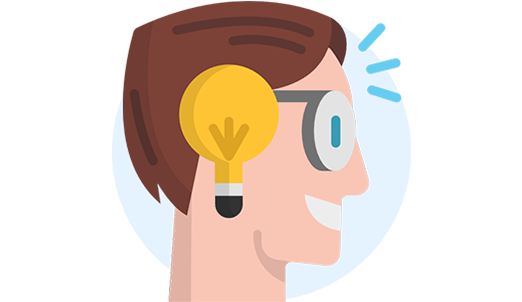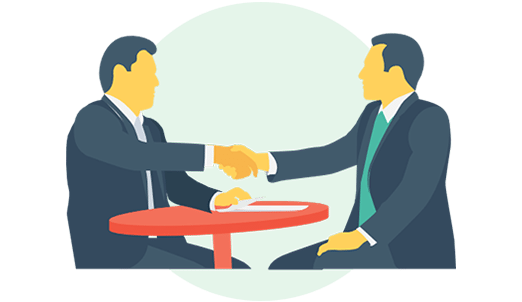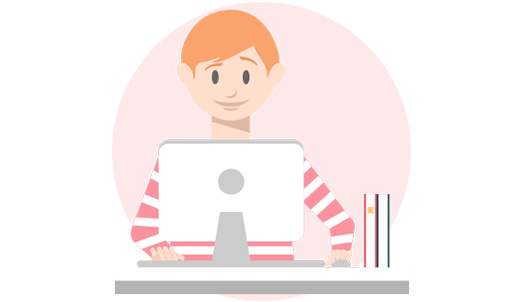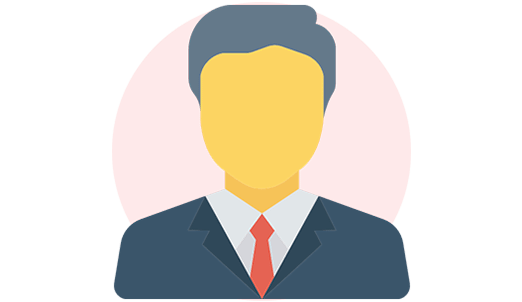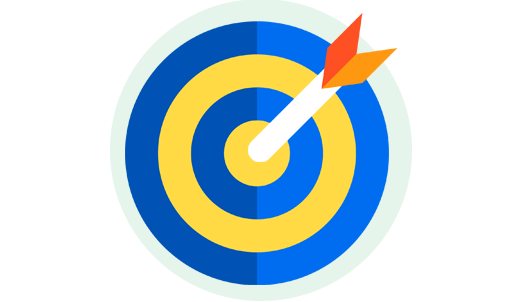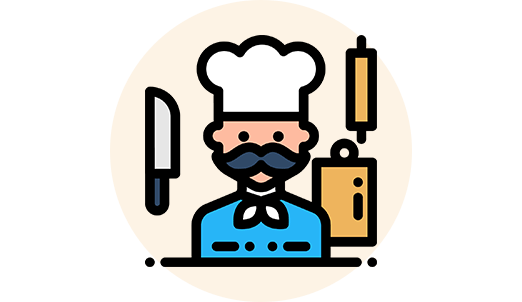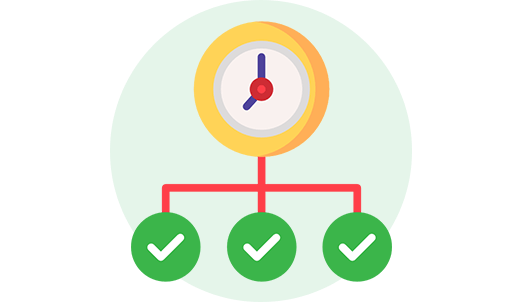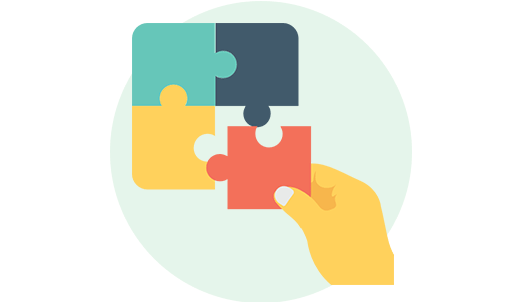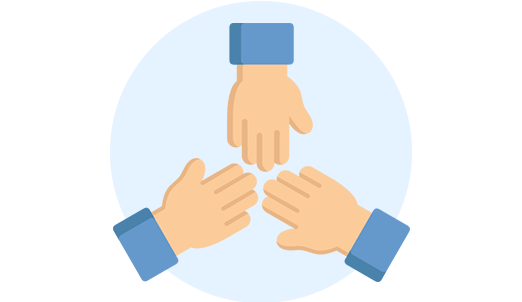 HR Management Career Prospects
---
HR Manager
HR Development Manager
Employee Benefits Manager
Recruitment Specialist
Employment Interviewer
Human Resources Consultant
Compensation, Benefits & Job Analysis Specialist
Occupational Analyst
Training Specialist
Employee Welfare Manager
Training & Development Manager
Labor Relations Manager
Academic Institutions
HR Consultancy Firm
Corporate Houses
Multinational Companies
Banking & Financial Institutions
The National Average Human Resources Executive salary is ₹20,000 per month.
A Human Resources (HR) Manager earns an average salary of ₹50,000 per month.
HR Management Role Models
---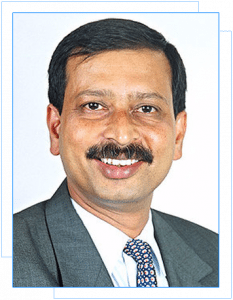 Ajoyendra Mukherjee
Ajoyendra Mukherjee (or Ajoy as he is better known) is Executive Vice President and Head of Global Human Resources. As TCS scales up beyond 300,000 professionals, Ajoy is playing a key role to ensure that the global human resources function is continually responding to the challenges and opportunities of a dynamic industry. As a member of the leadership team of the company, he has been driving initiatives to build a skilled and culturally-diverse global workforce. As TCS' head of Global HR, Ajoy has been able to sustain the highest retention rates in the IT industry, besides creating a world-class training and learning organization. Ajoy joined TCS in 1980 after completing his BE (Honors) in Electrical & Electronics Engineering from BITS Pilani in India. In his 30-year career, he has worked in diverse roles and a variety of technical platforms and has led the delivery of a number of challenging programs for TCS' customers worldwide. He has played a key role in several landmark projects in Banking and Financial Services, Utilities, Manufacturing and Government. He has held key leadership positions and headed TCS' operations in Switzerland and South Africa and was also the Global head of Energy & Utilities Team. Prior to taking over the HR function in 2008, Ajoy was heading TCS' eastern India operations.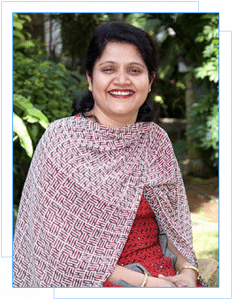 Nandita Gurjar
Ms. Nandita Mohan Gurjar served as Head of Education Training and Assessment at Infosys Ltd. since April 1, 2013 and served as its Senior Vice President until Sep 30, 2014. Ms. Gurjar held the mandate to build the internal capabilities for current and emerging technology, domain and workforce landscape of Infosys. She was also responsible for establishing learning as a competitive advantage for the enterprise. She served as Head of Education and Research at Infosys BPO Limited from 2007 to April 1, 2013. She served as the Group Head of Human Resources at Infosys Ltd. since December 2007 until April 1, 2013 and its Senior Vice President until March 1, 2013. Ms. Gurjar served as the Head of Human Resources at Infosys BPO Ltd. since 2007 until April 1, 2013. She served as Vice President of Infosys. She joined Infosys in December 3, 2007 and has 18 years of experience. She established and headed the Human Resources department at Infosys BPO. She was instrumental in scaling up the HR department as the business grew to US$ 250 million with 16,000 employees, five centers in India and six global centers. She has over 20 years of experience in the field of Information Technology and Human Resource. She has worked with organizations like Wipro and Infosys. She is an advisor to start-ups in the HR technology space and to Great Place Research & Consultancy Private Limited. She joined Infosys in 1999 and founded the Learning and Development unit to implement learning and training effectiveness and set benchmarks for growth and development. She served as PR, Vice President and Senior Head of HRD at Infosys BPO Ltd. She has been Non-Executive and Independent Director of Galaxy Surfactants Limited since January 18, 2015.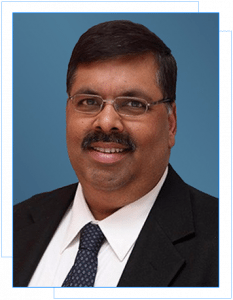 Saurabh Govil
Saurabh Govil has been Chief Human Resources Officer at Wipro Ltd since February 6, 2016 and has been its President since April 9, 2016. Mr. Govil serves as a Senior Vice President of Human Resources at Wipro Technologies Limited. Mr. Govil served as Global Head of Human Resources and Senior Vice President at Wipro Ltd until February 6, 2016 and served as its Senior Vice President of Human Resources. He is responsible for Talent Acquisition, Talent Engagement and Learning & Development initiatives across Wipro Ltd. In this capacity he has contributed significantly to improve processes and introduced many new initiatives. He was instrumental in Wipro's transformational journey and shaped people, processes and organization structure in the past 3 years to help Wipro prepare for the next spurt of growth. He joined Wipro in May, 2009 and has been a HR practitioner for over two decades, having worked in organizations such as ITC and GE. He started his career at ITC Ltd and spent 12 years there covering a variety of roles. He went on to become the HR Head for the Tobacco Division, with responsibility for all its Manufacturing facilities. In 2001, he left ITC to join GE and spent almost 8 years in various roles with them. He is an alumnus of XLRI, Jamshedpur where he completed his masters in Human Resources. He is on the advisory board of SHRM India. Saurabh has been a regular speaker at NASSCOM's HR summit. He also contributes to NHRDN's journal as an author.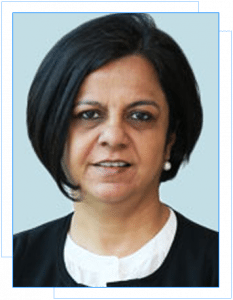 Joji Sekhon Gill
Joji Sekhon Gill served as Europe HR Director of KLA-Tencor USA since July 1999 and as Senior HR Director Global Generalist Org since August 2001. Ms. Gill has a rich experience of over 24 years in the field of Global Human Resources and various other business related areas. She joined KLA-Tencor USA in 1994. She moved to Veritas as HR Director Global R&D in August 2004 before joining, Symantec as Sr. Director Global Staffing in May 2005. She served as the Human Resources Director at Microsoft India from April 2006 to June 2012. She has joined DuPont as the Strategic Human Resources Director. Her work experience spans across North America, India, Europe and Asia. She has been a Non­Executive & Independent Director of SBI Life Insurance Company Limited since March 28, 2016. Ms. Gill was a Non Executive Independent Director of Fortis Healthcare Limited since May 28, 2012 until March 7, 2018. She holds a Bachelor's Degree in Economics and a Masters in Personnel Management and Industrial Relations from Punjab University in 1988.
[contact-form-7 id="50221" title="Sidebar Contact form"]