About Nutrition And Dietetics
---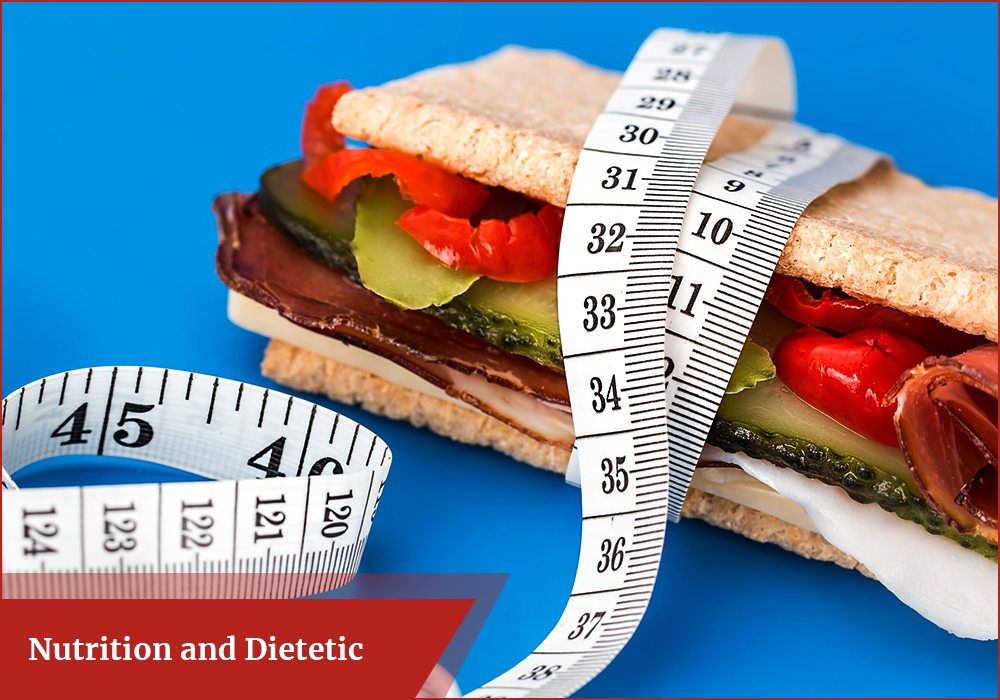 Definition
"The first wealth is health". ~Emerson
"He who has health has hope, and he who has hope has everything". ~Arabian Proverb
Nutrition
Nutrition is the science that interprets the interaction of nutrients and other substances in food relating to maintenance, growth, reproduction, health and disease of an organism. It includes food intake, absorption, assimilation, biosynthesis, catabolism and excretion.
The diet of an organism is what it eats, which is largely determined by the availability, the processing and palatability of foods. A healthy diet includes preparation of food and storage methods that preserve nutrients from oxidation, heat or leaching, and that reduce risk of food borne illness.
Dietetics
Dietetics is the high-tech science of applying food and nutrition to health. It is a vital, growing field open to creativity and opportunity and the possibilities are endless. A dietitian is an expert in dietetics; that is, human nutrition and the regulation of diet. A dietitian alters their patient's nutrition based upon their medical condition and individual needs. Dietitians are regulated healthcare professionals licensed to assess, diagnose, and treat nutritional problems.
Common tasks of nutritionist or dietician include-
Scientific study of nutrition and food science
Provide guidance on eating habits and nutrition to people
Plant diets according to the needs of patient/client
Conduct or take part in research activity (depending upon qualification)
Nutrition And Dietetics Career Path
---
B.Sc. (Bachelor of Science) in Nutrition and Dietetics
Level
Under-Graduate
Duration
3 Years
Eligibility
10+2 from a recognized educational Board with Physics, Chemistry and Biology as the main subjects at the intermediate level., Some universities/Colleges also accept Botany/Zoology/Computer Science/Biochemistry instead of Biology as one of the main subjects studied in class 12th.
Entrance Exam
As per University Norms, Some Reputed Colleges conduct their own Entrance Exams
Specialization
--
Average Course Fee
₹50,000 to ₹5,00,000 (Total Fees)
Mode
Regular
Goal
--
M.Sc. (Master of Science) in Nutrition and Dietetics
Level
Post-Graduate
Duration
2 Years
Eligibility
Graduation in a relevant discipline
Entrance Exam
As per University Norms, Some Reputed Colleges conduct their own Entrance Exams.
Specialization
--
Average Course Fee
₹30,000 to ₹4,00,000
Mode
Regular
Goal
--
Colleges for Nutrition And Dietetics
---
Achariya Arts and Science College, Pondicherry University, Puducherry
Aiman College of Arts and Science for Women, Bharathidasan University, Tamil Nadu
Anna Adarsh College for Women, University of Madras, Tamil Nadu
Arcot Sri Mahalakshmi Women's College, Thiruvalluvar University, Tamil Nadu
Banarsi Dass Arya Girls College, Punjab Technical University, Punjab
Cherraan's Arts and Science College, Bharathiar University, Tamil Nadu
Danapackiyam Krishnaswamy Mudaliar College for Women, Thiruvalluvar University, Tamil Nadu
Ethiraj College for Women, University of Madras, Chennai
G.D.M. Girls Degree College, Chaudhary Charan Singh University (Meerut University), Uttar Pradesh
Government Arts College for Women, Ramanathapuram, Alagappa University, Tamil Nadu
Government M.H. College of Home Science and Science for Women, Jabalpur
Govt. Arts and Science College for Women, Periyar University, Tamil Nadu
Mount Carmel College (MCC), Bangalore
Muthu Mase Arts and Science College, Harur, Tamil Nadu
National Institute of Nutrition, Hyderabad
Quaid-E-Millath Government College for Women, Chennai
Queen Mary's College, Chennai
St Teresa's College (STC), Ernakulam, Kerala
Women's Christian College, Chennai, Tamil Nadu
Top Colleges for Nutrition And Dietetics
---
Scholarship / Fellowship in Nutrition And Dietetics
---
Based on University Scholarship Schemes.
Nutrition And Dietetics Key Skills
---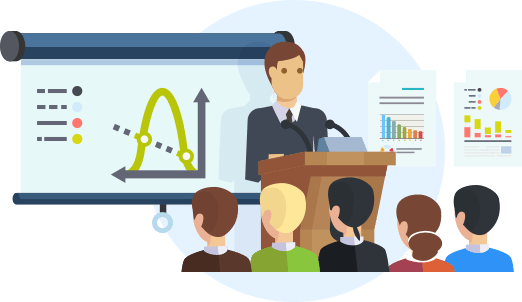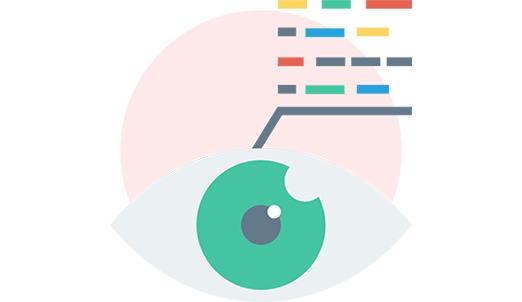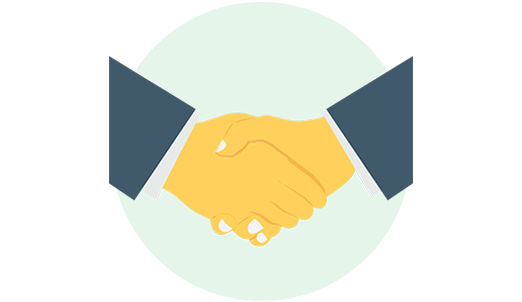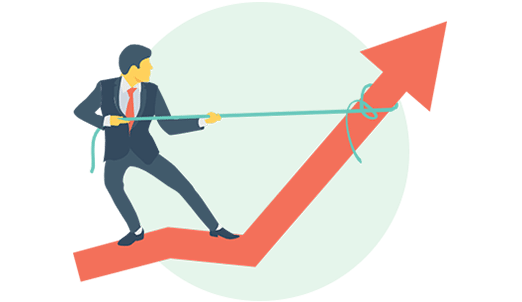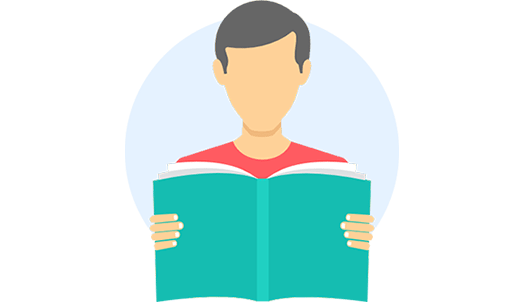 Nutrition And Dietetics Career Prospects
---
Dietitian
Nutritionist
Diet Assistant
Consultant
Food Show Host
Sports Nutritionist
Nutrition Trainer
Public Health / Community Dietitian
Jobs in Nutrition And Dietetics
---
Government hospitals
Community health center
Government Schemes and Missions
Government Organizations
Government R&D units
Government Nursing homes
Government Nutrition Education Institutes
Private clinics and hospitals
Nursing homes
NGOs
Food products manufacturing firms
Pharmaceutical firms
Private R&D units
Private Nutrition Education Institutes
Health Clubs
Fitness Center
Sports Center and Franchises
Hotels
Salary in Nutrition And Dietetics
---
Starting salary depends on factors like one's qualifications, job profile, profile of the employer and job location.
Depending upon the above mentioned factors, a Nutritionist or Dietician could earn anywhere between ₹10,000 to 20,000 per month (at start).
After gaining work experience, this above figure will increase. In case of Government job, the salary will be based on the pay scale.
Nutrition And Dietetics Role Models
---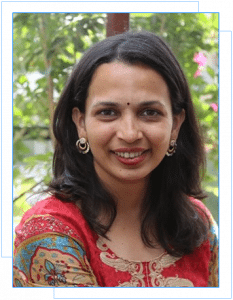 Rujuta Diwekar
Rujuta Diwekar is a Mumbai-based celebrity nutritionist and winner of the prestigious 'Nutrition award' from Asian Institute of Gastroenterology (AIG) and was voted as 50 most powerful people in India by People magazine in 2012. She is the daughter of Rekha Diwekar, a chemistry professor at Sathaye College, Mumbai. She is the author of "Don't Lose your Mind, Lose Your Weight". The book published by Random House quickly became the best-selling book in the non-fiction category for 2009. The book topped the best-selling charts in India. and continued to be on top of best-selling charts 4 years after it was published. In January 2011, she released her second book "Women & the Weight Loss Tamasha" with a personal note by Kareena Kapoor. The two books combined, have sold more than 400, 000 copies and have been translated into more than 4 languages. In 2014, Rujuta released her third book, "Don't Lose Out, WorkOut!".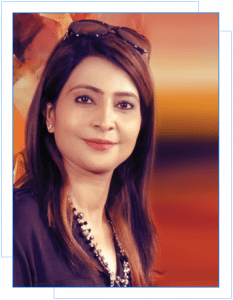 Shubi Husain
Shubi Husain is a renowned and highly respected personality in the Health, Fitness & Lifestyle industry. Ms. Husain is a famous Food & Nutrition Expert, well known as a Nutritionist & Lifestyle Celebrity across Asia. She has over 20 years of practical experience and practice in India and abroad. Ms. Husain comes as a recognized and trusted name in Health & Wellness Industry. Shubi Husain was bestowed with the Female Entrepreneur of the Year Stevie® Award in Asia, Australia & New Zealand category in the 11th Annual Stevie Awards for Women in Business 2014-15, held at New York, US Indian Achievers Award for outstanding entrepreneurship and achievements in Business - 2014 by the Indian Achievers Forum, "International Women Achievers Award" for Women Entrepreneur held at Tashkent (Uzbekistan) on 15 June 2014 by Global Achievers Foundation.
[contact-form-7 id="50221" title="Sidebar Contact form"]