Choosing a college can make all the difference in the world for a young upcoming student. A good college would be someplace that has a strong overall standing, lots of resources and a decent graduation rate along with other good features. Below we will mention few characteristics that you should definitely consult while choosing your college:
Good Graduation Rate
It's a fact that some colleges are a lot more successful at graduating students as compare to others. The graduation ratio can determine many things including their teaching methods. While calculating the cost of your degree one must keep the college graduation ratio in mind.
Financial Aid
The worth of a degree doesn't matter if you can't even afford pay for the college. Before selecting any college you must conduct some research to find out their exact student finance grant aid policies. Check out both community and private colleges while associating their financial grant aids with each other to help you compare. A college with better overall benefactions will obviously be giving better financial aids to their students.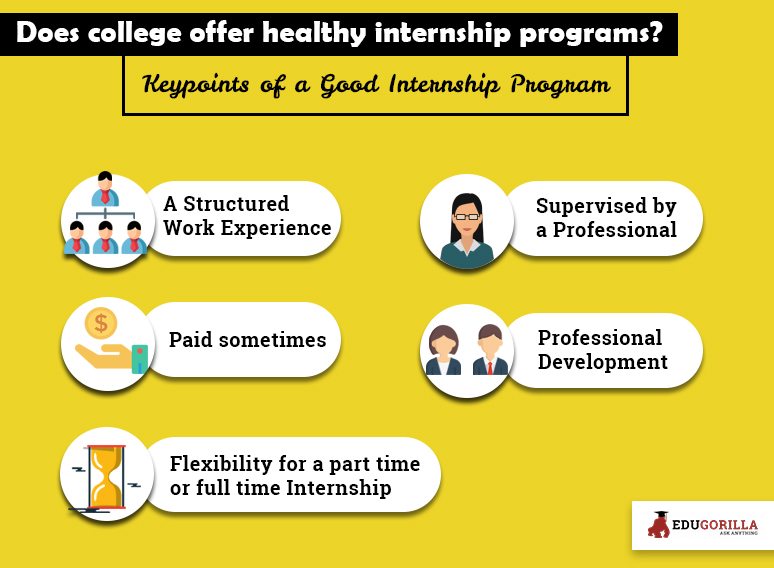 Research and Internships
When the last year of college arrives, students start looking for job opportunities, nothing helps more than some prior experience. When choosing a college, look for a college that have some sort of healthy internship programs to help students in polishing their skills along with gaining some experience.
Clubs and Activities to Match Your Interest
When looking for a college with healthy activities, keep in mind that the number of activities a college provides is not as nearly as important as the nature of those activities. Before joining any college make sure that college contains the sort of activities that interest you. Also read, Two Major Types of Concentration Problems Affecting College Students.
Campus Safety
Some colleges seem extremely safe because of the low crime rate in that specific area. Before choosing a college make sure your college has a decent safety system regardless of the crime rate. A college is responsible for the safety of thousands of students: therefore it is important for them to be equipped to deal with any situation.

Good Career Providing Opportunities:
Every student starts his or her college with the dreams of either a good job or better career opportunities. Before picking a college make sure to find out about these few things mentioned below:
Do the students get assisted by the college in finding summer work relevant to their field?
Will your college help you develop your CV?
What about interview training and mock interviews to help sharpen your skills?
Providing Leadership Opportunities:
Showcasing strong leadership skills can be seen as a huge plus point in any job interview. According to an article on Help with Dissertation picking a college that will provide opportunities for their students to build strong leadership skills through different programs can be extremely beneficial for your future character building and career.
Check out Parameters to consider before selecting a Travel and Tourism College.
You Might Want To Read:
Gujarat Technological University Mock Test Paper 2, Gate Mathematics Question Paper 4 2007, Revenue Department Karnataka Sample Test, Gre Learn How To Do Factoring, Question Paper 8, Ignou, K V P S Mathematics Question Solved Question Paper 1 2005, Ugc Net Performing Art Question Paper 1 2008, Karnataka Public Service Commission Political Science International Relations Mock Test Paper 4, Gmat Retake
Leave your vote
This post was created with our nice and easy submission form. Create your post!