Connect with Best Verified Coaching in India
Find the best Verified coaching institutes in India , personalized to your needs.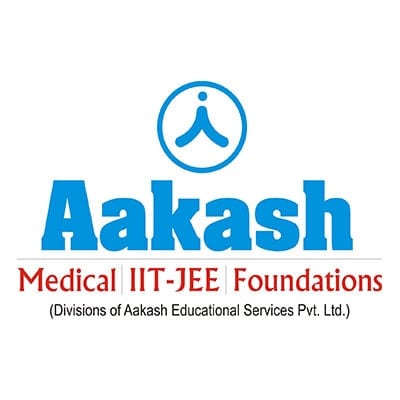 What was started in 1988 as Aakash Institute for Medical Entrance Exams with only one center in Delhi, has become a one-stop destination for preparation of medical, engineering and other entrance examinations.  It has a very good pan-India presence coupled with excellent results in medical examinations. Offering regular classroom programs, distance learning, and e-learning courses, these can be categorized in long-term, short-term, test-series and crash courses.
Aakash Courses, Fee Structure and Eligibility Criteria for NEET in brief
---
Different modules are offered as per aspirants' convenience. Currently, the institute is working on 6 different modules divided into classroom and correspondence program to help aspirants crack the exam. There are 5 Classroom programs which have different duration according to students' needs.
| Courses | Duration | Eligibility | Teaching Hours | Admission mode | Fee |
| --- | --- | --- | --- | --- | --- |
| Rankers Course for NEET and AIIMS | 7 months | For class XII passed students | 3.5-4 hours - Morning (10:15 am - 2:30 pm)/Evening (3:15 pm - 7:00 pm) | Direct admission | 114814 |
| XII cum Medical Course for NEET and AIIMS | 1 year | For class XII students | 3-4 hours for weekdays (4:00 pm - 8:00 pm)/6 hours for weekends (8:00 am - 2:30 pm)/day | Direct admission/Through Admission cum Scholarship Test (ACST) | 147500 |
| Crash Course for NEET and AIIMS | Short term | For class XII appearing/passed students | 6 hours/day | Direct admission on First Come First Serve Basis | Course fee varies from centre to centre |
| Two Year Integrated Course for NEET and AIIMS | 2 years | Students studying in class X and moving to Class XI/Class XI studying students | 3-4 hours for weekdays (4:00 pm - 8:00 pm) and 6 hours for weekends (8:00 am - 2:30 pm) | Direct admission/Through Admission-cum-Scholarship Test (ACST) | 360018 |
Salient Features of Institute
---
Success Magnet & Success Achiever

---

A question bank is provided that containing topic-wise questions on NEET.

24×7 support

---

i-Tutor lab facility will be provided for doubt clearing and missed-out lectures.

Experienced faculty

---

The Institute boasts of experienced faculty which works hard to ensure that students understand the concepts taught.

Updated study material

---

Coaching fee includes the cost of study material which is known for its quality and is quite popular among students. It is comprehensive and in line with the current trends of the examination.
Admission Procedure (Documents Required for Admission)
The students applying for this course should attach to the Admission Form the following:
Four recent passport size colour photographs
Self-attested photocopy of mark-sheet of last School/Board exam. (If the mark-sheet is in a language other than English/Hindi a certified translation in English should also be attached)
Demand draft of course fee
Proof of scholarship for other categories like SC/ST, Siblings, Single parent/Divorcee etc.
Any other proof for availing scholarship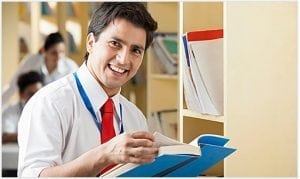 Aakash Admission Cum Scholarship Test (ACST) for NEET
---
Aakash Admission Cum Scholarship Test (ACST) is conducted by Aakash before the commencement of some courses. It is mandatory to qualify ACST for admission in those courses. ......Read More
What Students Say About Aakash
---

When I joined Aakash Institute, 2 years ago into the 2 year regular classroom program, I had not hoped of cracking NEET. I worked my way through the system of tests, packages, lectures, discussions, and made great progress over these two years. The teachers were always by my side for both my academic and non-academic needs. They regularly encouraged me and cautioned me about mistakes which I would have otherwise committed. After all the sessions and the AIATS, I found myself at an advantage during NEET as compared to most of my peers. The books from Aakash were also instrumental in attaining this excellent result.

Myself Aryan Raj Singh have secured AIR in NEET 2017. I had joined Aakash Institute Durgakund, Varanasi under ANTHE Batch with AIR-9. I am highly thankful to Aakash Institute for all the furtherance and guidance throughout XI and XII. Their best in class study package, regular weekly test, term test, AIATS all proved to be fruitful along with peak moment mock papers. Aakash has certainly left no stone unturned for unparallel result !!!
Related Coaching Institutes For NEET
---
---