Is the choice of a board for children's education really a 'choice'?
Destiny seems to be unfair when it comes to deciding the education board for children's education. Children taking admission to a school for the first time are very young and naive. Even if parents or anybody else, wishes to explain the details of different boards and ask them for a preference, children won't be able to comprehend or decide much. A majority of the time, it is the parents' decision and is based on a number of vicinal factors.
Importance of Educational Boards
The board in which a child studies, plays an important role in his life. Whether she aspires to be a doctor or a graphic designer, the board in which he studies does make a difference. With a range of state boards in India, there are two educational boards, ICSE (Indian Certificate of Secondary Education) and CBSE (Central Board of Secondary Education) which are pan-India. IB (International Baccalaureate) is relatively a new entrant and is still catching up.
About the ICSE Board
Prior to 1986, ICSE board was affiliated to the French Board of Examination after which it moved in accordance with the recommendations of the New Education Policy 1986. The board exam of this board is considered one of the toughest in India. As per an announcement from the ICSE's CEO, there won't be any pass-fail tag and the board examination will only be a periodical evaluation exercise to keep assessing the progress of students' learning after a particular level. ICSE board studies are relatively more rigorous when compared to studying in other prevalent boards in India. An internationally recognized qualification to move to higher education, ICSE board stresses on developing an understanding which is interdisciplinary.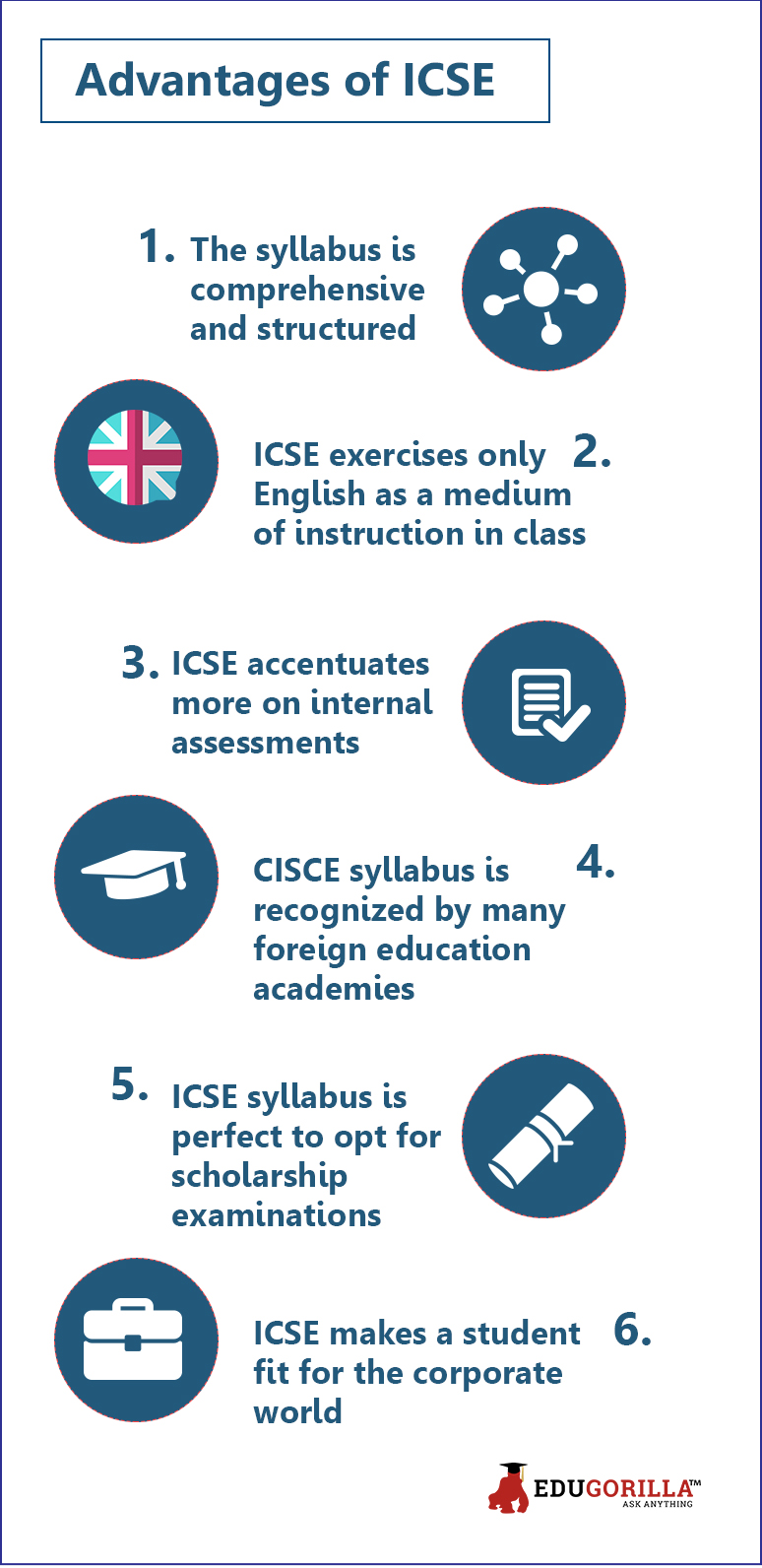 About the CBSE Board
CBSE board got its present name in the year 1952.  It reconstituted in the year 1962. Not only does the CBSE board has a pan Indian jurisdiction, but it also has a presence on the globe with around 141 schools in 21 countries. Though CBSE comes under Union Government, it is a self-financing establishment which meets all the expenditure by itself. CBSE conducts pan-Indian examinations like JEE (Main & Advanced) and NEET.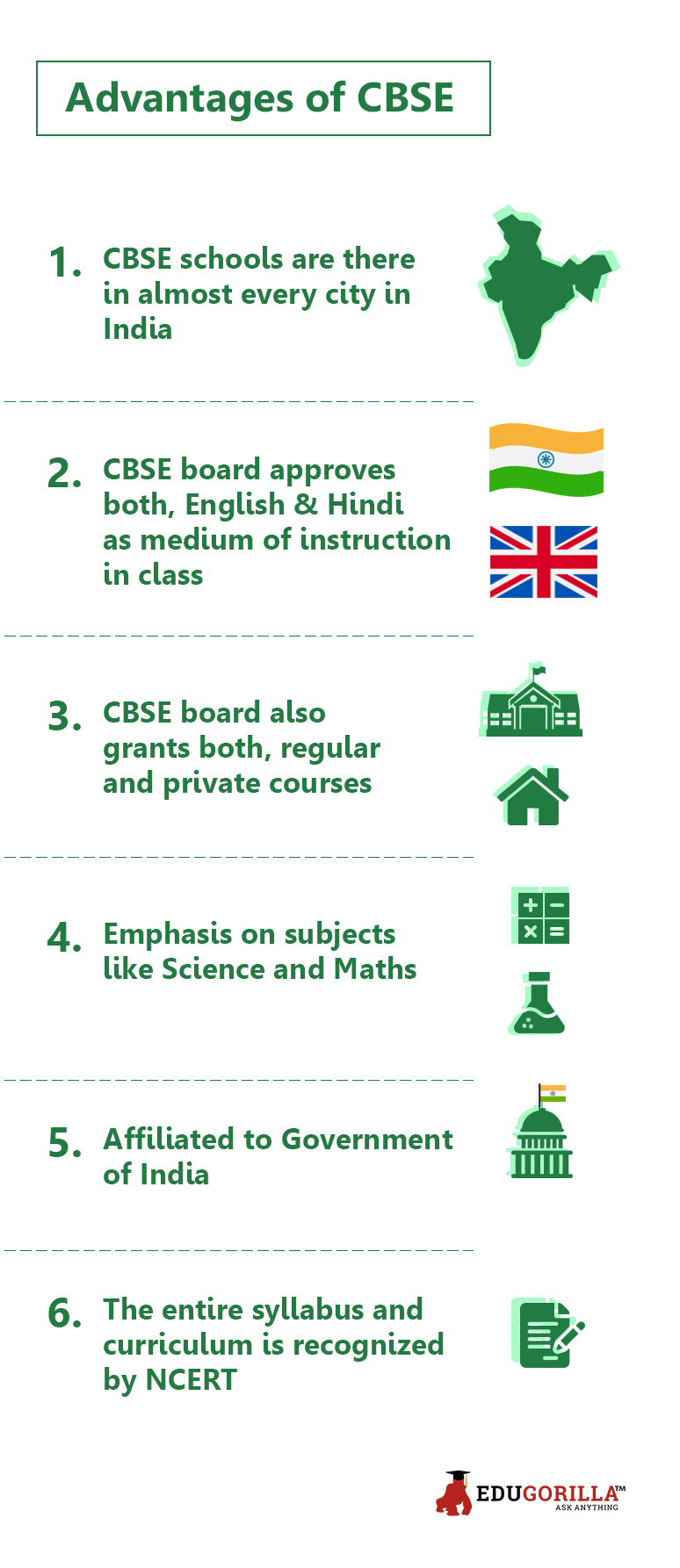 Let's have a look at the two boards: ICSE and CBSE. And compare them on parameters which are important from the perspective of children's education.
An inclination on scientific and non-scientific subjects
CBSE is well-known for helping children focus on subjects based on science. Who doesn't acknowledge the importance of NCERT(National Council of Educational Research and Training) books when it comes to preparation of medical and engineering entrance exams! This is not to suggest that ICSE doesn't pay attention to scientific subjects; rather it ensures that the focus should be on technical as well as non-technical subjects. This leads to an overall development of children giving them adequate career-options in humanities and arts. The bottom line is if a kid wants to make a career in a scientific field she should select the CBSE board and if she is uncertain about her future, she should consider opting for the ICSE board.
Number does matter
The number of schools who have adopted CBSE board is bafflingly high when compared to ICSE board schools. To get an idea, the approximate number of students who appeared for class 12th in the CBSE board were 1.1 million whereas only 74,000 students were there in the ICSE board. The CBSE board has around 16,228 schools in India and ICSE board has 2,120 schools.
Acceptability and Recognition
CBSE board is controlled and managed by Union Government and is obviously recognized by NCERT and other colleges/universities. On the other hand, the ICSE board isn't recognized by the Indian government. But fret not, the certificates provided by ICSE board are globally valid and are duly recognized by colleges of India.
Medium of Instruction
CBSE board has the flexibility to run the courses in both English as well as Hindi mediums whereas ICSE board only allows English as a medium.
Private Candidates
Private candidates are allowed to take an exam in CBSE board whereas ICSE board doesn't permit them to take the exam.
Conclusion
The syllabus of ICSE board, when compared to that of CBSE board, is a detailed one. It requires students to memorize a lot of stuff. This eventually turns out to be fruitful when preparing for entrance exams of higher education such as engineering and medicine. CBSE, on the other hand, has many affiliated schools in India and abroad. Parents who frequently keep moving to different cities in India will have much more options for the education of their children. If they have opted for CBSE board.
You Might Want To Read:
Test Funda, Production Engineering Question Paper 8 2016, Mechanical Engineering Question Paper 13 2007, How To Crack Ias, Gre Technique When To Use Combination Video, Good Teaching Methods, Upsc World History First World War 1914 1918 Notes, Dr Babasaheb Ambedkar Open Universityindia Of My Dreams Mock Test Paper 10, Archaeology Question Paper 4 2014, Bachelor Of Computer Sciencebcs Mock Test Paper 21