Connect with Best Verified Coaching in India
Find the best Verified coaching institutes in India , personalized to your needs.
Nucleus Education – Advanced Nurture course for JEE
---
Last Updated: July 28, 2018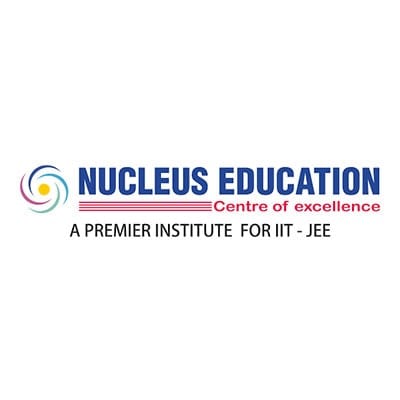 Students who are in class XI and are thinking of a career in engineering should understand that there is no better time to start their preparations than now. Consider Advanced Nurture course offered by Nucleus Education which offers JEE (Main & Advanced) coaching to students. The course has study material which is one of the best in the market and is updated on a regular basis. Faculty members of Nucleus Education provide individualized attention to students.
| | |
| --- | --- |
| Duration | 2 years |
| Frequency of Classes | 4 days/week |
| Teaching Hours per day | 3-4 hours/day |
| Eligibility | X to XI moving students |
| Admission Mode | Direct admission |
| Fee Structure | 128000 |
| Number of tests | 15-30 |
| Practice papers/Mock Tests | Mock Test Papers, Practice Test Papers, Books and Question Booklet with Solutions |
Online:

Students can apply online by clicking on the Admission => Apply for Admission in the official website. They will be asked to fill miscellaneous details after filling which they can proceed to take admission.
The course provides rigorous training sessions to ensure students' success in JEE (Main & Advanced) and other competitive exams.
The course begins with conceptual learning and understanding of the fundamentals of subject which slowly goes into practicing complicated problems.
The course doesn't clash with the preparation of Board exam, rather it compliments it.