When it comes to cracking any competitive exam (in the first attempt), most of the candidates perceive it more difficult than climbing the Mt. Everest. But this is not the reality. Competitive exams like CAT, IBPS Exam, JEE, NEET, etc. need your proper attention, that's it. In all of these exams, you run a race against time as you need to solve a set number of questions against a fixed time. If you are a CAT aspirant and want to crack CAT in the first attempt then I have something for you. You may also want to know more about Top 99 MBA colleges in India that Produce Quality Students. Follow these 5 tips and I guarantee you that no one will be able to stop you from clearing this exam in the first attempt.
Follow the 3R Process (Read, Relax, and Revise):-
This is one of the most important tips that most of the candidate neglect to follow, as they pressurize themselves under the fear of failure. Always calm and relax whenever you feel saturated because that is the only way to boost up yourself. Otherwise, if you do not take a break in between, you will find yourself blank after a period of time. So whenever you are reading important topics, always read them first carefully and then take a short break and finally revise them.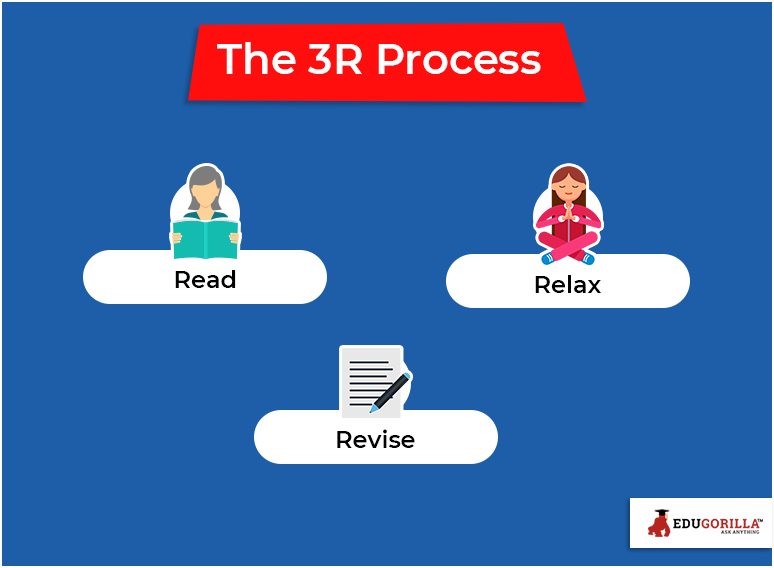 Keep Calm and Stay Focused: –
See, if you cannot calm yourself then you will never be able to focus on important topics. So it is always advisable to calm your body before it loses the focus in order to prevent yourself from losing confidence. Whenever you lose your focus, you lose your confidence. So try staying calm to attain a higher degree of focus. This is essential because I have seen many of the candidates failing to clear their CAT in the first attempt because of instability in their mind. So, try to keep your mind stable and focused as much as possible.
Prepare your List of Dos & Don'ts:-
Always remember, whenever you are preparing yourself for any competitive exam, try to make your do's and don't list and stick to it in order to achieve success. As it's said, you are the best judge hence it is advisable to prepare your Do's & Don'ts list. Because this list will always remind you what to follow and what not to follow.

Be Optimistic:-
Do you know? "Optimism is the engine of achievement"? I have seen many of the candidates get pessimist due to various reasons and waste the precious time they should invest in their preparation otherwise. That's why it is suggested to remain motivated; always try to self-motivate yourself. With motivation, you will feel more optimistic. Gain positive energy, keep your surrounding full of positive vibes. This will definitely boost your confidence and strengthen you to prepare for the exam.
Time Management:-
Time Management is very important in any field of work, whether you are giving the exam or preparing for it. Always remember that "Time is Money", which means that if you utilize the time in best way then you will easily get what you want. Plan your schedule and devote your time accordingly. So whenever you are taking the exam, always fix separate time for each subject.
Now, If you follow these tips wholeheartedly, I am pretty sure that you will definitely crack CAT in the first attempt itself.
Also read, Relevance of GK in MBA Entrance Examinations.
You Might Want To Read:
Cat Important Dates 2017, Entrepreneurship Question Paper 5 2014, Online Classrooms, Agrocgemical, Economics Question Paper 1 2006, Ssc Je Electrical Practice Paper, Political Science Question Paper 2 2004, Indian Statistical Institute M Math Mock Test Paper 25, Banking Jobs, Tn Trb Polytechnic Lecturer Eee Free Test
Leave your vote
This post was created with our nice and easy submission form. Create your post!