As usual even in CAT 2017, Data Interpretation & Logical Reasoning section have been the cause of anxiety of various students. This anxiety would keep them biting their nails until the CAT Result is declared. CAT has a limited time frame with a considerable number of questions. A candidate attempting a lot of questions is still not sure about the accuracy of the questions answered. The only hope that they have is in the form of a lower cutoff being set for the Data Interpretation and Logical Reasoning considering how tough the exam has been.
The Slot 1 particularly, was known to be very tougher than that of Slot 2. The candidates have put in their best to maximize their efforts but some of the reasons, owing to which problems in attempts have arisen have also been operational glitches in the administration of the Common Admission Test. Check out Top 10 MBA Colleges in India.
Mixed Up DI and LR Sections
The Data Interpretation and Logical Reasoning section had questions from quite unfamiliar topics and the sets were intermingled in a way wherein candidates could not distinguish and classify either of them as Logical Reasoning or Data Interpretation. While some questions caught the eye of aspirants to start attempting them at a glance, on deep delving it seemed a tricky one. The questions were also tedious to read and interpret in terms of the length.
Trend of the Questions
This section has consistently been tough since 2015. It consumes a lot of time and involves a lot of calculations to be done. An attempt of 15-17 questions on a total of 32 was considered a good score. This score was ideal to get a high percentile operating on 100% accuracy. However, in the year 2016, DI and LR Sections seemed a little easy in comparison to the previous year. It also made possible for the candidates to attempt a more number of questions and do well in the examination.
Either way, Data Interpretation section would require a candidate to have a keen eye out for the questions. These questions should be the ones which fall within his level of knowledge. He should pick them on top priority and try to get maximum score out of them. By attempting them at first, the candidate can secure himself attempting subsequent questions that look familiar to him to optimize his time as much as possible.
Some Numbers About CAT This Year
About 1.9 lakh candidates undertook the Common Admission Test held on November 26, 2017. This number was out of a total of 2.31 lakh candidates who had registered for the examination. This examination was conducted across 381 centers across the country. Experts say, a candidate can easily qualify for further stages of IIM selection procedure if he gets a score of 150 and above. Quantitative or Verbal sections might help a candidate maximize their performance in the Common Admission Test. The CAT result is slated to be declared in the month of January in the year 2018. Read Convenient and effective means of doing MBA.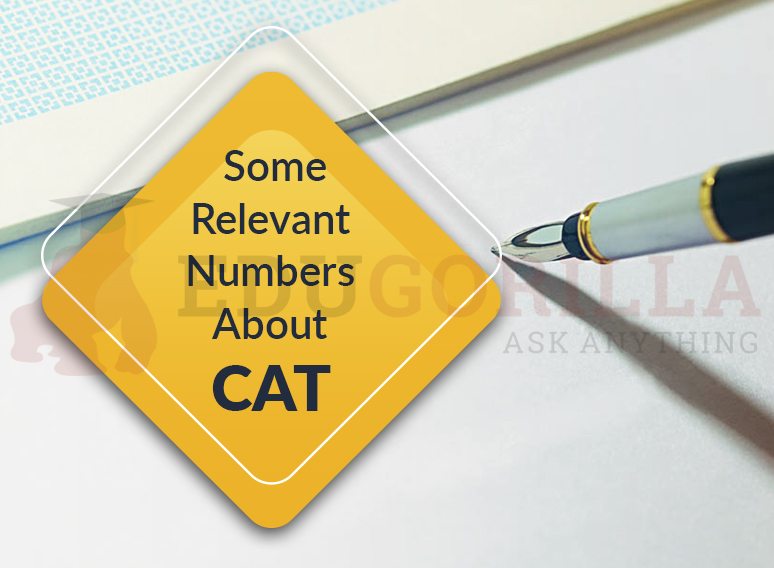 You Might Want To Read:
Comparative Religion, Ssc Preparation, Ifs Zoology Question Paper 1 2014, Ca Profit Loss Post Incorporation, Professional Program Model Paper Ii Financial Treasury Question Paper 1 2009, Class 10 Social Science Question Paper 9, Indefinite Integration, Challenges Faced By Students In College, Ncert Books, Centurion Academy Vs Shree Defence Academy
Leave your vote
This post was created with our nice and easy submission form. Create your post!