When discussing the strengths and benefits of accounting qualifications, the two acronyms ACCA and CIMA are sure to be close behind. The Association of Chartered Certified Accountants (ACCA), and the Chartered Institute of Management Accountants (CIMA) are two of the most prestigious professional accounting qualifications available to choose from.
Both qualifications:
Can vary in content
Cover similar topics
Take three to four years to complete
Share the requirement of relevant work experience – typically three years.
So, What is the Difference?
Let's compare ACCA vs CIMA. As both qualifications compete for superiority, they remain highly sought-after, and much revered in the financial world. The common question regarding these courses is "which one is better?"
When it comes to preferred career routes, graduates of the ACCA qualification often continue into roles as financial consultants, auditors, and tax advisors. Meanwhile, common future positions for those holding a CIMA include roles as business managers, financial analysts, financial directors and more.
If the business side of accounting is more appealing to you, CIMA will help you gain the key management expertise. On the other hand, ACCA graduates are better prepared for independent or private practice. This is because the course focusing more on advanced taxation and external auditing. Also, read 10 Hottest Careers For College Graduates in 2018.
The CIMA qualification is more demanding; you cannot progress until you pass one set of exam. In comparison, however, the ACCA qualification allows you to study simultaneously towards multiple exam sets. For this reason, the ACCA is highly respected by employers as it is more challenging.
In order to begin studying ACCA, you must have at least two A-levels and three GCSEs in different subjects. This will enable you to start at the Fundamental level. Though, if you have a degree from an ACCA-accredited university, you may be able to start directly at Professional level. That said, any previous education may exempt you from some exams.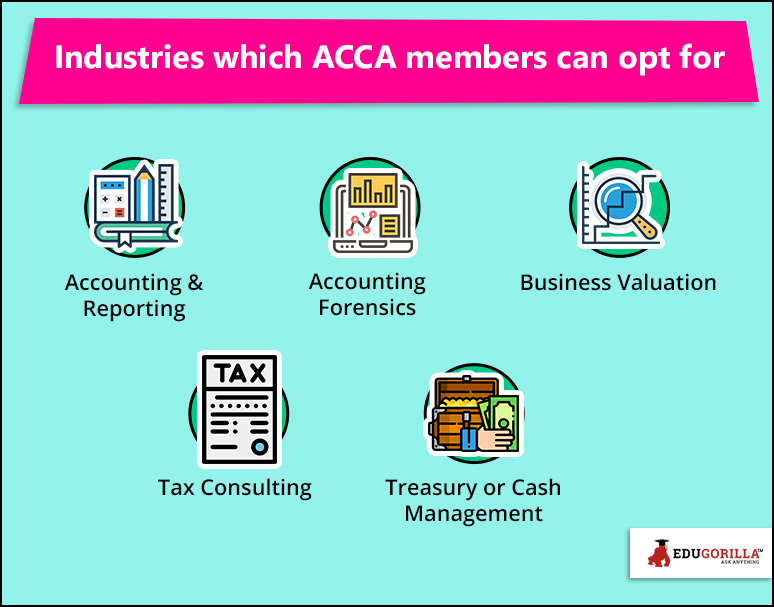 Entry requirements for the CIMA qualification are more easy-going: in order to start at Certificate level, no previous qualifications are required; any existing credentials may allow you to advance to the CIMA Professional qualification and to claim exemption from some exam papers.
What to Study?
Both the CIMA and the ACCA are available to be studied via online professional qualifications courses, meaning that you can now advance your career flexibly at your convenience, without needing to worry about interrupting your personal commitments.
Regardless of their differences, both accredited accounting qualifications are globally recognized, which displays your dedication to the highest professional standards to future employers.
Check out, Career Opportunities in Banking sector
You Might Want To Read:
Countries With Forex Trading Totally Banned, Sketching Skills, Practice Problems, R P S C Accountancy Question Paper 1 2013, Current Affairs 2020 Mock Paper, B Tech Civil Engineering Physics, Starting Your Business, Ugc Net Performing Art Dancedramatheatre Mock Test Paper 4, Indian Businesses Hopeful Economic Uptick 2018, Gravity Organic Chemistry Ii Inorganic Chemistry Module 3 Numericals
Leave your vote
This post was created with our nice and easy submission form. Create your post!