DigitalLEARNING quoted EduGorilla's CEO Rohit Manglik when he spoke at the World Education Summit in Dubai
A two-day annual Summit at Dubai brought together pre-eminent global leaders across higher education, research, industry, and government to share best practices and innovation in the development of education. As the former banker turned educationist Rohit Manglik, CEO, EduGorilla, delivered a powerful speech to mark his invitation, he had a much bigger theme than just education on his mind.
To quote Rohit Manglik, "The four entities: government, private institutes, individuals and corporate are actually going to make a difference in the new industry revolution. All four have to work together to make the necessary changes for the globalised environment. The underlying parameters for these changes are participation of more women in the workforce and changes in the ethics and privacy issues so companies have changed their hiring strategy."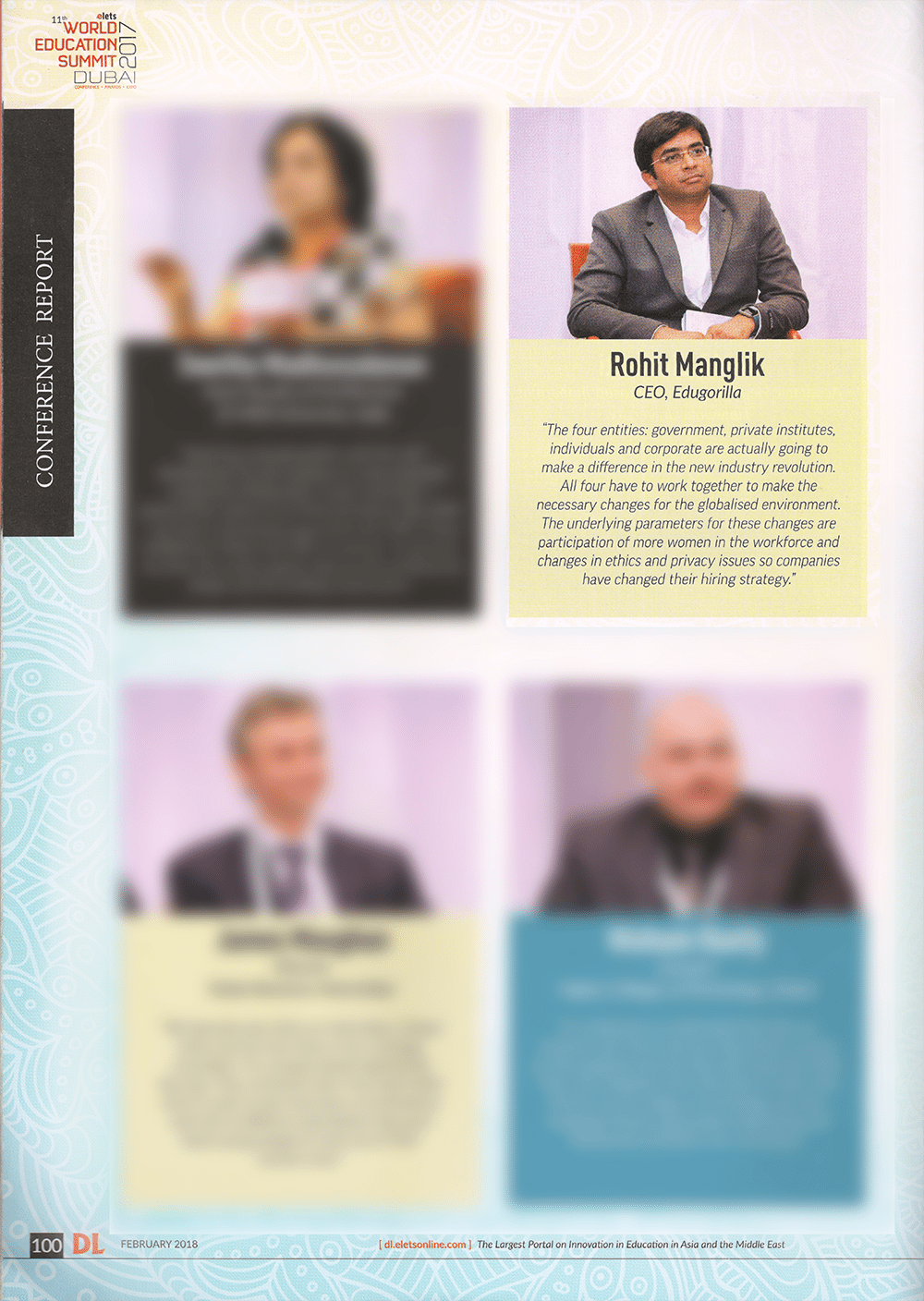 Leave your vote
This post was created with our nice and easy submission form. Create your post!