EduGorilla stall at 19th National Book Fair got featured in 'TarunMitra'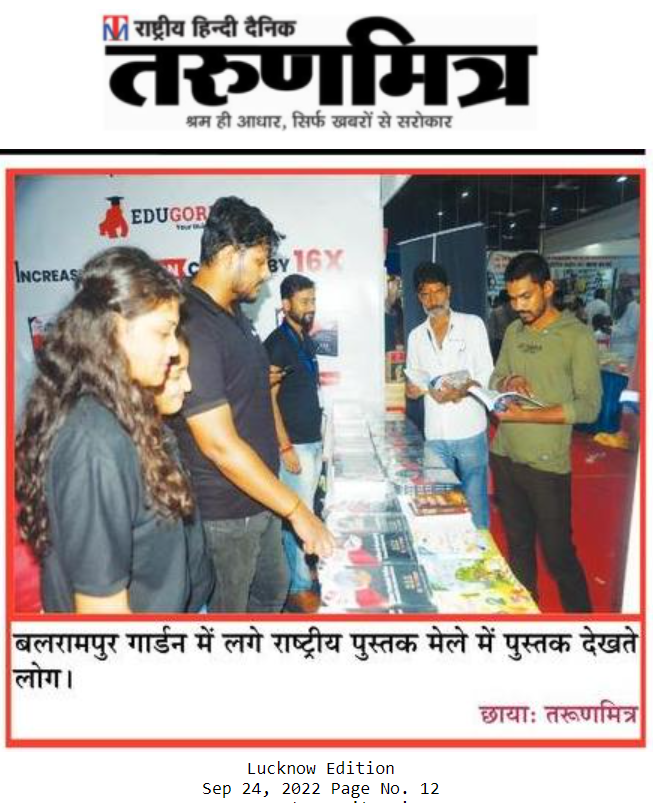 The 19th National Book Fair, a 10-day event, opened to the public on September 23rd at the Balrampur Gardens, Opp. Doordarshan Kendra, Ashok Marg, Lucknow. This fair will be held until October 2nd, 2022.
'EduGorilla' participated in the National Book Fair as an exhibitor and set up three stalls i.e., stall no. 46, 47, and 48 to showcase a diverse range of books, including Competitive Books, Entrance Books, Recruitment Books, Trade Books, Lab Manuals, and K12 segment. Hundreds of people visited the EduGorilla stalls to see competitive books in a variety of categories and also interacted with the team.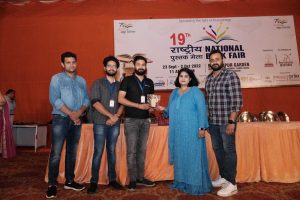 Also, EduGorilla has been awarded as the 'Best Selling Publisher' at the 19th National Book Fair.