Noida, Uttar Pradesh, 23 October 2020: In a panel discussion with NewsX and BusinessWorld, CEO & Founder, EduGorila, Mr.Rohit Manglik shared his views on "How to get Business & Economy Back" as a Super Speaker. The event aired live on their Facebook page with co-anchors- Mr. Rishab Gulati, Managing Director, NewsX, and Dr. Anurag Batra, Chairman & Editor-in-Chief, Businessworld, and Exchange4media Group.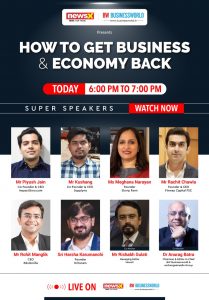 Rohit discussed the current situation of the pandemic crisis, its impact on EdTech, challenges he faced initially and the balance he made to bloom his business whilst helping thousands of aspirants preparing for their dream job/college. Furthermore, he talked about fund management and how he managed his workspace with the COVID-19 crisis at hand.
Other panelists who shared their remarkable views on the topic included Piyush Jain, Co-Founder & CEO of ImpactGuru.com, Mr. Kushang, Co-Founder & CEO of Supplyno, Ms. Meghana Narayan, Founder, Slurrp Farm, Mr. Rachit Chawla, Founder & CEO, Finway Capital FSC, Sri Harsha Karumanchi, Founder, Kritsnam.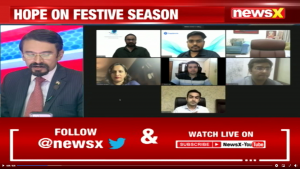 Check out the full panel discussion on the Official Portal of NewsX on Facebook.