JEE Advanced Going Online
With every passing week, new questions are popping up in the minds of students in relation to the upcoming avatar of IIT JEE advanced (JEE Advanced is going online this year onwards). For instance, what are the pros and cons of this online exam? Questions like 'Will the online exam be tougher or easier than the offline exam?'
Students are not aware of the problems they might have to face on May 20, 2018, when they will be up against a computer screen for 6 hours. And, of course, it will warrant a bit of extra awareness and preparation.
One can also come across commendations from many experts for this mode of exam. They are of a sound view that it can benefit dedicated learners and adversely affect those who are weak in their core concepts
Joint Admission Board is ready! Are you?
Before the online version of IIT JEE Advanced came into being, KVPY, AIIMS, BITSAT, JEE Main (Partial), all of them, had already stepped into the online mode. As we know, JAB (Joint Admission Board) officials took this decision to help prevent mistakes and also avert situations like those encountered last year, because of printing and translation errors in the question paper. Now, with limited human intervention, this online test aims at offering error-free results. Check out How To Use Digital Learning Platforms For JEE Preparation
FAQs about JEE Advanced Online Exam 2018
What are the dates and timings for JEE Advanced 2018 Online Test?
JEE Main 2018 Online Test will be conducted in April 2018. The 1st shift will be from 0930-1230 Hours (IST) and if required, 2nd shift between 1400-1700 Hours (IST).
What computer knowledge is required to appear for JEE Advanced Online Test?
The candidate only needs to know how to handle the computer mouse. There is no more technicality needed, as it is not going to be a computer test.
How can this mode make the examination system safer, secure and uninterrupted? 
It would be conducted using the internet to making it safer, secure and uninterrupted. It would be like, JEE Main Computer Based Examination, in which the questions appear on computer screen. There are four options for each question. The candidate has to click one of the options using the computer mouse. You can review or re-answer any question at any point during the duration of the examination. It is said to be very secure with zero error possibility, as human intervention is minimal.
What computer knowledge is required to appear for JEE Advanced Online Test?
This is the question that is terrifying the students most. Whereas, it only requires handling a computer mouse properly. To make it easier,  by practicing JEE Advanced online mock tests a student can learn to master picking the options on the computer screen at a blink of an eye. So, you only require is a mouse for selecting the answer and navigating between questions.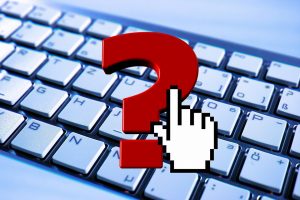 How can I practice JEE Advanced Online Test?
You can do the practice by joining an online test series. Check out the latest news for the upcoming JEE Advanced portal. The tests will give you additional analysis reports to enhance your performance. This will give look and feel of the format of Computer Based Exam in the simulation environment.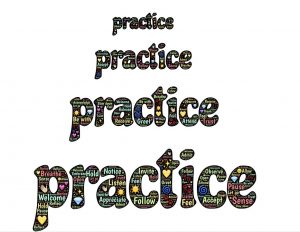 Will there be a question booklet like in offline examination? Can I get the question paper at the end of the exam? 
In Computer Based Examination the questions will appear on the computer screen along with the answer options. Instruction page will also be displayed before the actual test begins. The time of reading of instructions will not be part of the examination duration. JAB will email the question paper along with the options marked to each and every candidate after the exam is over.
What if there occurs a problem with the computer, will I lose the time?
In case your computer stops functioning, your allotted time will be paused. After the exam invigilator sorts out the problem, your time will be resumed.
How do I get the question paper after the online exam? I want to see my marked answers.
You will receive an email from the JAB, it will have the question paper and the answers you have given.
Will I be getting the rough sheets or papers for rough work to solve the problems at the time of the exam? 
The rough sheets will be provided to the students at the time of examination by the center. If the need arises, the student can ask for more.
Note: Unlike the offline version of the exam, the answer panel of JEE Advanced might segregate the questions into questions answered, questions unanswered and questions marked for review in different colors etc., just like in JEE Main online exam. This will enable the candidates to move back and forth between questions. It will also help them in managing their time better.
Read about : JEE MAIN 2019
Hope we have addressed all of your questions. If you have any further question on this topic, please comment below. Our team will get back to you with a solution. Meanwhile, you may like to check our article on How to prepare for JEE.
You Might Want To Read:
Bba Colleges In Delhi, Jee Main 2018, Doeacc C Level Logic And Functional Programming Mock Test Paper 28, Roles To Play For A Digital Marketer, Jnu M Korean, Gate Hand Written Notes Electrical Engineering Electrical Machines, Major Challenges Faced By Students In Academic Research, Career Classes Indore, C S I R, Nmat 2017 Syllabus
Leave your vote
This post was created with our nice and easy submission form. Create your post!