How can I prepare for IIT JAM Exam 2018? What would be the study plan for JAM Exam?
There will be two papers in IIT JAM(Joint Admission Test for Masters).
Objective and Subjective.
100 questions of one mark each will be asked in objective type and for every wrong answer there will be a negative mark of 1/3rd.
On the other hand the descriptive papers have 2 sections: Part I and Part II.
In Part I there will be one-mark and two-mark multiple choice questions, and that will make up 60 per cent of the marks. For every wrong answer there is a provision of negative marking of 1/3rd for every one marker and 2/3rd for every two marker.
The subjective portion of Part II makes up 40 per cent of the marks. There is no negative marking in this section.

Last minute preparation tips:
Practice is the key. Try to fetch last year question papers and solve them as much as you can. In this way you'll get a glimpse of what kind of questions are asked in this exam.
Many mock test papers are also available online, you can solve them too. It would also enhance your time management techniques.
Referring to IIT JAM books written by various authors may also help.
For last minute revision, make short memory cards. Really helpful!
Be selective during revision and try to devote more time towards revising topics which have more weightage in comparison to others.
Try not to indulge in a new topic at the last minute! Else revise the topics you have already completed.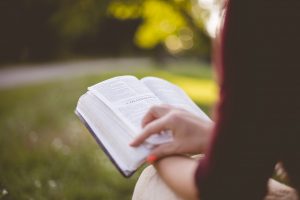 Hello dear,
If you want to prepare for IIT JAM to achieve success, then for you i have some tips and tricks to crack your exam.
Firstly get to know your IIT JAM Syllabus and Eligibility and Make a study plan on what you don't have a good command.
Secondly get the Good IIT JAM Study Material And boost up your preparations with them.
Look for previous year question paper and mock test series as these will help you to know the paper pattern and to have a idea of the time estimation.
Study daily for at-least 7-8 hours.
Also include proper exercise and a good sleep to make it perfect, as it will keep your mind fresh so you can focus more on your studies.
Have a nice future ahead!!
All the best 🙂
Hello,
Follow these preparation tips to crack IIT JAM Exam:
Start preparing in advance
You must start your preparation in advance, so you can get enough time for the revision. Start your preparation 5-6 months before the exam and study for at least 6-7 hours daily or more.
Maintain your health
The first thing a student need is a good health. During their preparation, some students avoid their health. You need to eat good and healthy food everyday and take at least 7-8 hours of sleep.
Stay Updated with Latest News
You must stay updated with the latest news, updates, notifications and important dates for IIT JAM Examination.
Take mock tests
Whether its IIT JAM or any other examination, you must take mock tests related to that exam. It helps you to identify the exam pattern and the type of questions which will be asked.
IIT JAM mock tests are available online on many websites. Try to solve it on your own. You get to know how much you have prepared for the exam.
Syllabus and exam pattern
Before starting your preparation you must be aware of the syllabus and exam pattern for IIT JAM exam. You also need to be aware of the marking schemes of the JAM exam.
For Section A, There will be a negative marking of 1/3 mark for each question answered incorrectly for one mark question and 2/3 marks for each incorrect question for two marks question.
Section B & C does not have any negative marking.


Select best books
There are many books available for IIT JAM preparation. Before buying any of the book, you need to do a good research on that book. Some books are good some are not, so, buy as per your research. You can also find the books on e-commerce websites like Amazon, Flipkart, etc.
Make notes
During your IIT JAM preparation, you need to make notes of all the important topics which will be coming in the exam. It will help you in the last minute preparation.
Practice previous year question papers
Candidates need to solve as many previous year question papers as possible. With this, they get an idea about the topics which will be coming in the exam and practice more for the subjects in which you are weak.
Best of Luck!
Your Answer