In an ever-changing academic landscape, the need for reliable and efficient essay writing services has become paramount. Get All Papers, a leading platform, is revolutionizing the way students and individuals access academic assistance. Offering a diverse array of services, including essay writing and AI-driven content creation, Get All Papers is bridging the gap between learners from all walks of life, catering to multi-national, bilingual students, and individuals worldwide.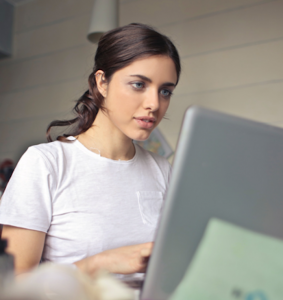 The services have been around for a long time now, and hold the legacy of facilitating more than 7000 students. Get All Paper is a comprehensive essay writing service that caters to the academic needs of students and individuals seeking writing assistance. Our primary services include Custom Essay Writing, where professional writers create unique and topic-specific essays to meet client requirements. We also offer Editing and Proofreading to ensure error-free and high-quality content, along with Research Assistance to provide well-informed and credible essays. Plagiarism Checks guarantee originality, while adherence to Formatting and Citation Styles maintains academic integrity. Fast Turnaround options benefit those with tight deadlines, and a focus on client Confidentiality ensures privacy. Our round-the-clock Customer Support enhances the overall experience, making Get All Paper a reliable and professional partner in achieving academic success.
Currently, we are planning to take paper and academic assistance to a new level of customization with fully-functional AI support  called "Bot Writing" to revolutionize essay writing offerings. This innovative service aims to enhance efficiency and convenience for clients while maintaining high-quality standards. With the integration of AI-powered bots, the writing process becomes faster, allowing for quicker turnaround times, especially for urgent assignments. Moreover, the use of AI bots increases GAP's writing capacity, enabling us to handle a larger volume of requests and meet the needs of more clients effectively. One of the primary advantages of Bot Writing is its ability to ensure consistency and top-notch quality in the delivered essays. AI bots can be programmed to strictly adhere to academic guidelines, citation styles, and formatting requirements, leaving little room for errors or deviations. As a result, clients can expect well-structured and professionally crafted essays that meet rigorous academic standards. Through Bot Writing, GAP aims to continue providing reliable, high-quality, and efficient essay writing services to its valued clientele.
Following are some key approaches that the services hold on to;
Embracing Diversity: Multi-National and Bilingual Support Education knows no borders, and Get All Papers recognizes the challenges faced by multinational, bilingual students. For those pursuing academic excellence in languages other than their native tongue, the platform is a beacon of support. The service not only caters to mainstream languages but also accommodates regional dialects, making it easier for students to articulate their ideas clearly.
Quality and Customization: Through tailored assistance for everyone, Get All Papers takes pride in its dedication to providing high-quality academic assistance. The platform employs a team of skilled writers and AI algorithms that work collaboratively to deliver bespoke essays and content. Every assignment is treated with meticulous attention to detail, ensuring that individual requirements and academic standards are met.
Multi-purpose yet produce use of AI:  Get All Papers has integrated advanced AI writing services into its platform. Leveraging cutting-edge technology, the AI-powered writing tool assists users in generating well-structured essays, research papers, and articles. This powerful tool not only saves time but also enhances writing capabilities, promoting self-improvement and critical thinking.
In a globalized world where education is key to empowerment, Get All Papers stands at the forefront, providing academic assistance to students and individuals across the globe. Through its comprehensive services, embracing diversity, and harnessing the potential of AI, the platform embodies progress and innovation in the realm of education. With Get All Papers, the vision of a world where knowledge transcends boundaries becomes a reality. Whether you're a multi-national student, a bilingual learner, or anyone seeking academic support, this platform is ready to empower you on your educational journey. Embrace the future of academic assistance, where technology and human expertise intertwine to create a brighter, more accessible tomorrow.