Students need to write hundreds of essays regularly no matter what faculty they are studying at. Essay writing isn't as easy as ABC. But you should remember that nobody is born with brilliant writing skills. You need to practice much to become a better writer. There are certain evaluation criteria that affect your grade for the essay. You can count on getting a positive grade only if your essay content, composition, grammar, and structure are perfect.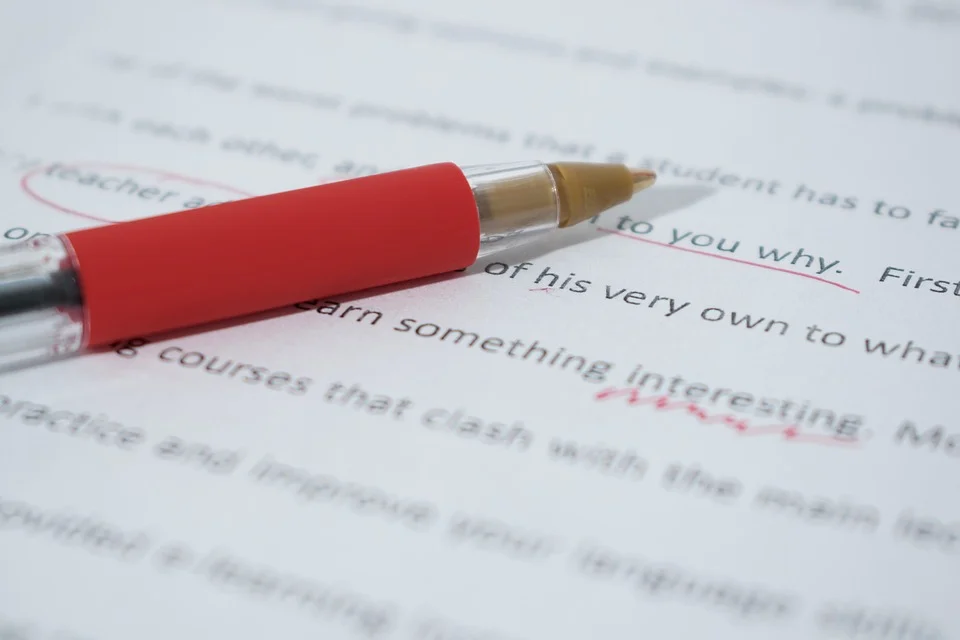 More and more college students ask custom essay writers to craft essays for them to meet all the requirements. Do you also want to improve your essay writing skills to create excellent papers? Check useful tips from the best custom essay writing services where experts do challenging assignments on any topic.
Top-7 Effective Essay Writing Tips
Have you been assigned to create an essay but have no idea how to make it brilliant? Here are helpful tips for writing winning English essays. Follow them and you'll have a better understanding of how you need to write an essay the best way.
Enrich your vocabulary. It's very important to expand your vocabulary to write a great essay. You're recommended to read different literature genres and make notes to learn new words that can help you to create an accurate essay paper. If you don't know the word, check its meaning and write it down in the notebook to memorize it. You need to set an objective to learn at least ten new words on a daily basis. It's how you can improve your oral speech and writing skills.
Work on an outline. Don't think that writing a basic text outline is a waste of time. It's the skeleton of your essay template. It will help you to organize information. No matter what type of essay you need to write – persuasive, argumentative, personal, etc., divide it into categories. They are an introduction, the main body, and a conclusion. Create a clear outline that you will stick to when writing your essay paper.
Check your grammar. Avoid using passive voice. Experienced writers recommend using an active voice rather than a passive voice. Be careful when you use adjectives and adverbs. You shouldn't include sentence formations until you make sure you use them the right way. Also, you need to check your punctuation before you submit an essay.
Avoid complex word expressions. Some students mistakenly think that their papers will sound more intelligent if they include complex constructions. You'd better write with clarity which is one of the essential ingredients of good writing. Give preference to short sentences and simple words rather than metaphors you hardly understand yourself.
Use transitions after each paragraph. If you read a well-written essay sample, you will notice that all the paragraphs are connected logically. Poor essays sound as if there are different pieces of text that are combined with the same idea. You're recommended to use such phrases as "speaking about this", "with regards to this", etc. to make logical connections.
Cite examples from literature. Remember that you need to cite all examples you include in the paper, except for those that are taken from your personal experience. It's a must to refer to the information source. Otherwise, your college teacher may think that you have plagiarized some thoughts.
Edit and proofread the paper. It's necessary to use grammar checkers to make sure your essay doesn't contain any kind of errors. For example, you can use Grammarly for free editing and check if your academic paper corresponds to all writing standards.
Essay Writing Help: Don'ts of Academic Writing You Should Keep in Mind
Before you submit an essay, make sure that you've learned about all the things you need to avoid in your articles. Here is a list of things you shouldn't do when writing an essay if you want your teacher to evaluate it positively:
Don't write too many facts. Your essay should be complete and cohesive if you want to persuade your teacher that it's worth the best grade. Bear in mind that you shouldn't be tempted to include too much factual information. You need to conduct research on the topic and make sure that you have chosen only significant points.
Don't use cliches. College teachers appreciate it when students include fresh ideas in their essays. Make sure that your essay tone corresponds to the appropriate formality level. There are more formal essay types and less formal (for example, a personal essay).
Don't forget to devote enough time to formatting. You need to stick to all the formatting and style requirements. Check spaces, the size of the font, numbers of pages, etc.
Custom Essay Help from the Best Professionals
Do you lack either time or skills for writing high-quality essays? Today, you can find a reputable custom essay writing service and request help online 24/7. Just ask "Help me with my paper" and the best-qualified writers will come to the rescue. More and more students hire helpers from CutsomEssay.org to write and format their papers. It isn't surprising. This custom essay writing service has a team of dedicated specialists who can provide you with outstanding essay samples at a cheap cost.
When you buy custom essays from experts, you can learn from experienced writers. You can ask for custom essay help at any stage of paper writing. Some students entrust their custom essay writing from scratch while others want experts to edit their papers. If you aren't familiar with the essay topics you have been assigned or need a top-quality paper sample, don't hesitate to pay for a custom essay paper.
The best custom essay writing service will help you to submit a well-structured paper that is free from grammar, spelling, and any other types of errors. It's the most effective way to persuade your teacher that you know the subject perfectly and deserve a high grade for your academic project.
Leave your vote
This post was created with our nice and easy submission form. Create your post!