Books are the hub of wisdom and knowledge. With more and more books, you gain more understanding of a single topic. As IIT-JEE is divided into two parts that are IIT-JEE Main and IIT-JEE Advanced, there are specific IIT JEE preparation books for both the phases.
If you qualify IIT JEE Mains then you are eligible to appear in the IIT-JEE Advanced. The competition is fierce and you need to be in the top one lakh fifty thousand students to be able to sit for the IIT-JEE Advanced. JEE preparation needs more conceptual knowledge than memorizing ability. However, the good news is that the syllabus of class 11th and 12th of Physics, Chemistry, and Mathematics is included in your entrance. So, if you are wise enough, your JEE preparation should have started from the time you got promoted to class 11th. It can be the understanding of each and every concept in your books or may be joining and IIT-JEE Coaching Institute.
Well, if you have already started those actions, you are just a few steps away from cracking the most sought-after entrance in the country. While you are doing your JEE preparation, do you have the best IIT-JEE books needed to accomplish the task at hand?
IIT JEE Preparation Books
Read NCERT Books out of a galaxy of other IIT JEE preparation books. They have many concepts of Physics, Chemistry, and Mathematics which are easily explained and solved in these books.
Physics
Apart from NCERT books, out of various other IIT JEE preparation books, you can learn the concept of Physics from the following books.
Concepts of Physics by HC Verma (Volume 1 and Volume 2)
Fundamental of Physics by Halliday, Walker, and Resnick
Problems in General Physics by I.E Irodov
Universal Physics by Freedman and Young
Other Useful Books for Physics
The most common topics you may feel need immense preparation are Mechanics, Optics, and Modern Physics as well as Waves and Thermodynamics.
If you want to know more in-depth knowledge on these topics, the following books are recommended even when you have your IIT-JEE Coaching.
Understanding Physics for JEE Main and Advance, Mechanics Part 1 and 2 (D.C Pandey)
Optics and Modern Physics (D.C Pandey)
Understanding Physics for JEE Main and Advanced, Waves, and Thermodynamics (D.C Pandey)
You may find Physics as one of the toughest yet the most scoring of all. Give your best and score well.

Chemistry
Cover everything from your NCERT Books and then start referring to the books recommended below. This will encourage a better understanding of the topics in a broader perspective.
Physical Chemistry for Competition for IIT-JEE (O.P Tandon)
Physical Chemistry for JEE (Wiley)
Here are the books you can refer topic wise,
Inorganic Chemistry by O.P Tandon
Organic Chemistry by Peter Skyes
R.C Mukherjee's Modern Approach to Chemical Calculations
Mathematics
Well, something that stands so true for Mathematics is, "The more you solve, the better you will get". Mathematics is all about practice and practice. If your NCERT's every sum is now a cake walk, these IIT-JEE Preparation books will make you a master of problems.
There are a handful of books for Mathematics.
IIT Mathematics (M.L Khanna)
Course in Mathematics for IIT JEE (Tata McGraw Hill Publications)
Problems Plus in IIT Mathematics ( A Das Gupta)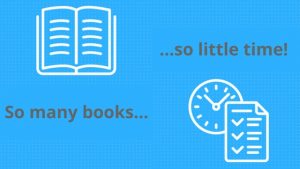 If you need more help topic wise, check the following books.
Other IIT JEE Preparation books on Maths
Calculus and Analytic Geometry (Thomas and Finney): This book is for those of you who are new to the topic and need a better hand-holding. The concept has been explained in a lucid manner. One of the most difficult tasks of derivative which is finding its geometrical interpretation is logically done here.
Coordinate Geometry (S.L. Loney): A book that will help you know the standard and question patterns of IIT-JEE is this. This will be your first step to the preparation of IIT-JEE. This is also one of the best IIT-JEE Books of Mathematics.
Higher Algebra (Hall and Knight): Algebra had never been so easy. After the NCERT book's Algebra has been covered, you can straightway refer to this book. Solve more problems and be a champ.
Together with these books, as an IIT-JEE aspirant, you can check for the test papers and revision books that are already available. There are options for online reading help and video lectures that you can buy for the vivid conceptualization of a topic.
Books are not just to be bought because you were advised by your mentor or your coaching teacher. You need to refer to each of the books you buy if you are passionate about getting admission into one of the best Engineering colleges in India.
Divide your timetable in such a way that you have time for your school, coaching and your self-study. Your self-study should include referring to at least one book for one hour daily.
You have all the ingredient to writing your story of success; coaching to mentors to books to an online resource. What can stop you from cracking IIT-JEE if you have a selection of best IIT JEE preparation books? Get set ready and go!
You Might Want To Read:
Llm, University Of Kashmir Electronics Sample Paper 9, Mass Communication Question Paper 1 2013, Bpsc, Jawaharlal Nehru University Gate Metallurgical Engineering Question Paper 1 2010, M D S In Removable Prosthodontics Maxillofacial Prosthodontics Mock Test Paper 59, How To Select A Good Coaching Institute, Indian Institute Of Technology Roorkee, M Des, Trishul Defence Academy Prayagraj Allahabad
Leave your vote
This post was created with our nice and easy submission form. Create your post!