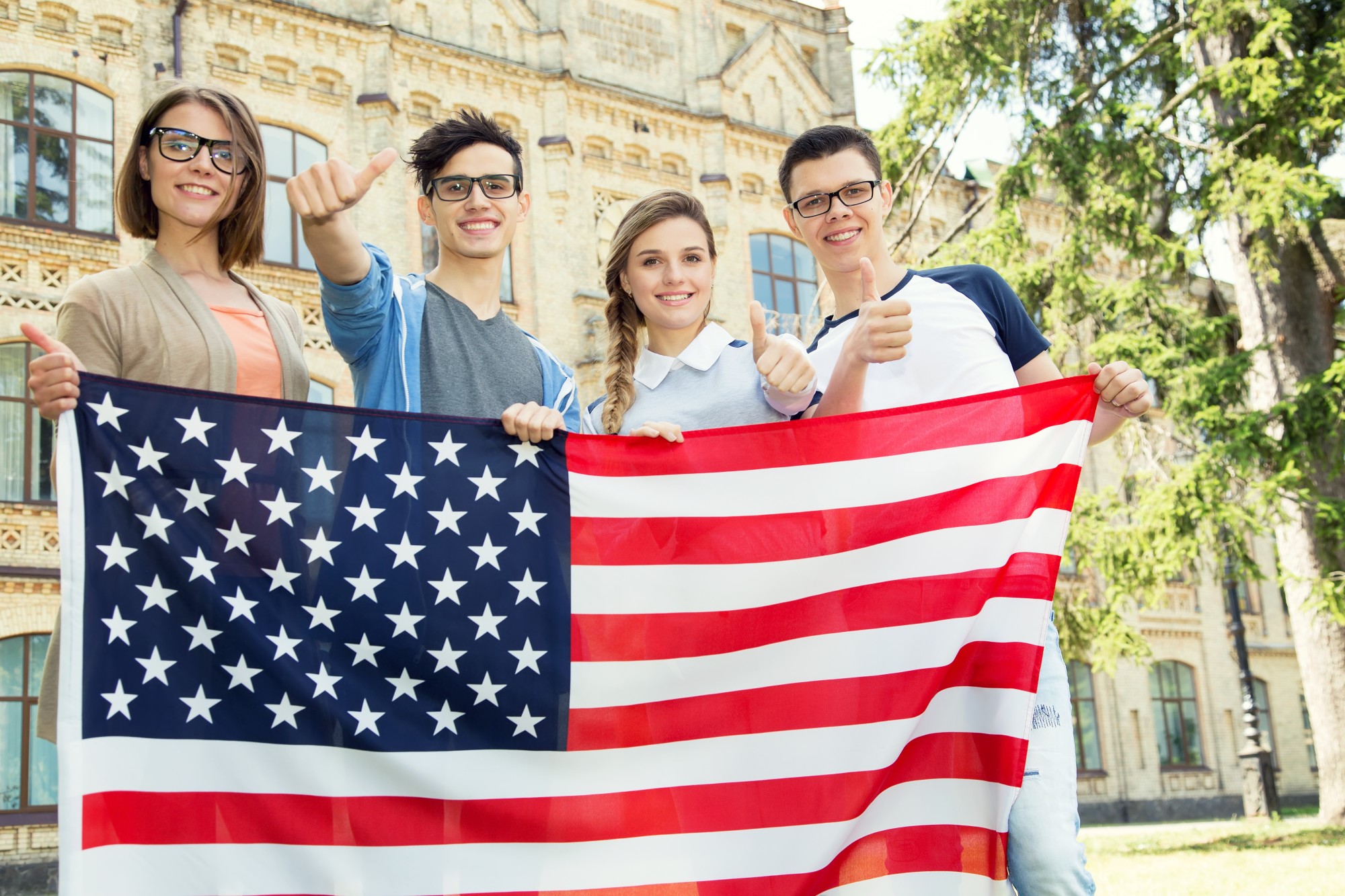 The United States of America: the land of the free, the home of the brave. The US has made a name for itself as the premier economic superpower in the world. Thus, it takes little reasoning to understand why so many of those from outside the US want to study in it.
In order to study in the US, one must first apply for and receive a student visa. If you've always harbored dreams of attending a US institution, but don't know how to get started getting a student visa, then you're in the right place.
In this article, we'll go through the process of how to get an F1 visa (the US code for a student visa).
Prepare for US Education
The first step to receiving a student visa is to be prepared for US education. Unlike some other countries, to receive a student visa you must first prove that you have admission at a specific institution rather than go to the country and then find admission to an institution.
Thus, you have to prepare for US education. The most crucial step will be to find and apply for the right institution. Depending on the level of education you are trying to get you may have to complete a standardized test beforehand.
If you are looking to enroll in a college, for example, you will be required to complete either the SAT or ACT standardized tests. The ACT isn't offered everywhere internationally, so the SAT will be your best bet. If you're applying for a master's program, you may need to do the GMAT or the GRE.
Once you have that test out of the way, you'll need to get together any academic records and references that the institution requires in its application process.
Get Your Documents Together
Once you've received admission, it's time to get your documents together. You'll need to get an I-20 from the school that admits you. Your I-20 is your lifeline when you're on a student visa. It contains all the information about your stay in the United States — where you go to school, whether you're authorized to work under Curricular Practical Training (CPT) or Optional Practical Training (OPT) exceptions, how many years you have left, et cetera.
You'll also need enrollment proof as well as proof that you will be able to bear the financial burden of attending school in the United State. Last but not least, you'll need a passport with at least six months of remaining validity.
Schedule an Interview
Once you have your documentation together, it's time to visit a United States embassy and apply for a visa. You'll begin the process online, which will require submission of the documentation discussed above, as well as selecting a time for an interview.
During the interview, the immigration agent will confirm that your purpose is to study, that you will not become a ward of the state, and that you do not have any nefarious intent towards the country.
If you pass your interview, congratulations! Your passport will be stamped with a United States F1 visa, and you'll be free to enter the country on that visa for your education. Try attending an F1 visa language school to prepare for your interview.
The United States Student Visa Made Simple
There you have it — everything you need to know to get a student visa to study in the United States. Once you get it, make sure never to violate any of its terms or you could risk deportation!
For more travel advice, be sure to check out the rest of the articles on the website!
You Might Want To Read:
General Knowledge Question Paper 13 2016, Ugc Net Comparative Religion Question Paper 2 2006, Quest Education, Ugc Net Library Science Question Paper 4 2015, Placement, Cbse Xii Chemistry Question Paper With Solution 2008, Linguistic Question Paper 1 2012, Control And Coordination, Ability To Stay Up To Date On Current Affairs, Mining Engineering Question Paper 2 2008
Leave your vote
This post was created with our nice and easy submission form. Create your post!