Many people think that graduating from college is a piece of cake. However, the 4-year graduation rate for students attending colleges and universities is just 33.3 percent!
Graduating from college isn't as easy as many people think. But, if you set yourself up for success, you should have no trouble graduating on time- maybe even with honors!
Check out this guide to discover how to be successful in college.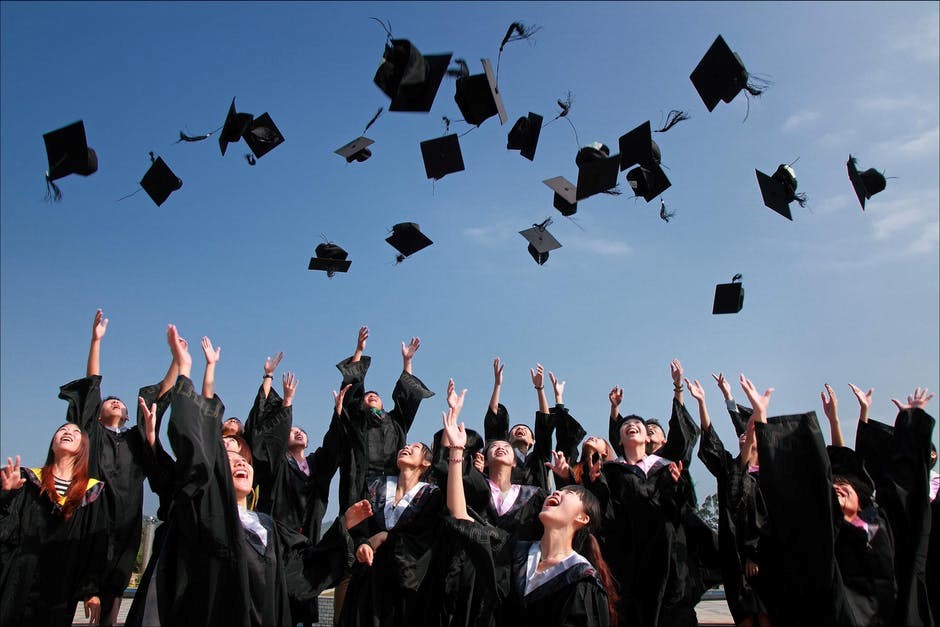 Schedule Everything 
During college, you'll probably be doing a lot more than taking classes.
Many students join intermural leagues, clubs, and take on part-time jobs. Plus, we can't forget the amount of socializing that goes on in college!
Because your schedule is likely to be jam-packed, we recommend scheduling everything. This will help you know how much time you have to read, study, and socialize.
Plus, having everything scheduled will stop you from procrastinating. To plan your reading time, time how many pages it takes you to read in a minute.
Also, remember that after you make your schedule, you need to follow it!
Find a Study Buddy 
Holing yourself up in the library can be lonely and a bit boring. This is why we recommend getting a study buddy.
Once you've read the material on your own, you can discuss it with your buddy to get a different point of view. It can be especially helpful to have a study buddy for when exams come around. Your study buddy may be able to give you a different perspective on a subject that you didn't think of, and vice versa.
Having a study buddy also helps you with memorizing, as discussing things aloud can better help you retain information. Plus, when you need a break to socialize a bit, your study buddy will be right there.
In addition to having a study buddy, it can also be a good idea to join a study group. This way, you'll be able to fill in gaps of knowledge for concepts you don't understand.
Plus, study groups make learning more enjoyable and can improve your social life.
Meet With Instructors During Office Hours 
Every professor or instructor holds office hours. Schools require that professors hold office hours to discuss coursework as well as other issues that may need extra attention.
There's no one better to explain what's going on in class than your professor, so be sure to take advantage of these office hours. Most professors are happy to get to know their students on a more personal level, so you don't need to feel like you're bugging them or wasting their time.
Most will appreciate that you took the initiative to seek them out for extra clarification.
In addition to taking advantage of office hours, you can also take advantage of DNP capstone project writing services.
Get Social 
So you don't burn yourself out and end up feeling isolated, you should make an effort to socialize. Luckily, there are so many opportunities for socializing in college that it's usually pretty easy to make friends.
Here are some ways you can socialize and take a break from your rigorous academic schedule:
Athletics 
Almost all schools have competitive sports teams that you can join through trying out or getting recruited.
If you're athletic enough, go for it! Being a part of a sports team isn't only a great way to de-stress, but it also gives you a built-in friend group.
However, keep in mind that competitive sports can eat up a large chunk of your free time. In addition to practice each day, you'll likely be on the road a lot for games.
If your athletic skills aren't quite up to par, or you don't want to make that big of an investment, you can also join intramural leagues. In an intramural league, you'll join a team with other classmates and have weekly games in sports like volleyball, soccer, or flag football.
Intramural leagues are usually a lot more laidback than competitive leagues, and they're a great chance to meet others.
Sororities/Fraternities 
Joining a fraternity or sorority offers you a great way to make new friends as well as build leadership skills.
Fraternities and sororities hold dances, parties, and an abundance of other social activities that allow you to take a break and decompress from your studies.
Clubs 
From Spanish club to psychology club to political clubs, universities hold clubs for pretty much everything you can think of.
Getting involved in these clubs not only allows you time to socialize, but it also helps you learn more about the subject matter you're studying. Plus, involvement in a club can look good on your resume!
Explore Different Subjects 
According to a recent survey, two-thirds of American graduates have a regret related to their college experience. While there are all different kinds of things people end up regretting, one of the biggest ones is the major they chose.
To make sure you don't end up regretting your major, explore different subjects during your freshman year. Even if you come in with a major in mind, remember, you're going to be a different person 4 years from now.
Take an intro class in a subject you don't know anything about, or sit in on a unique seminar. You never know, you may discover you have an interest in a subject that you previously knew nothing about.
How to Be Successful in College: Are You Ready to Succeed? 
Now that you know how to be successful in college, it's time to put these tips into action. Before you know it, you'll be graduating with flying colors.
Be sure to check back in with our blog for more tips on how to succeed!
You Might Want To Read:
Jee Advanced Special Documents, Upsc Ies Iss Statistics Paper Iii Question Paper 2011, R P S C Veterinary Officer Exam Question Paper 1 2015, Value Jaiib Caiib Career Growth Banking Professionals, Accelerated Courses And Career, National Institute Of Open Schooling Senior Secondary Exam Physics Mock Test Paper 40, N T S E Mat Solved Sample Question Paper 12 2015, How To Motivate Students, Convenient And Effective Means Of Doing Mba, O Level Ict Different Parts Windows
Leave your vote
This post was created with our nice and easy submission form. Create your post!