9 LAST-MINUTE MANTRAS FOR EXAMS!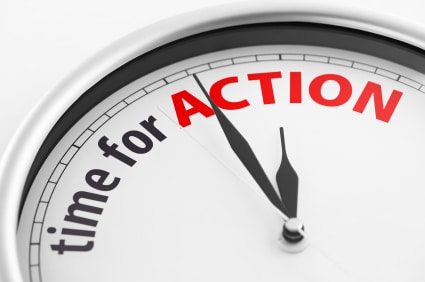 Ciao!
Greetings from Yash Kenia. What's up readers? Firstly, the temperature in which I'm writing this article is very hot. Uuuggghh! I bet somewhere in the world a young budding engineer might be busy working on the blueprint of wireless Air Conditioners running on solar power. How ironic, right? The sun indirectly providing us cooling. Well be it an engineer, a doctor, a lawyer, a teacher or any professional and no matter how Bigshot your dad is, you've got to give exams at least once in your entire life! Now who is scared of giving exams? No offence but even the great leaders might've experienced chilly spine, exam fear and Goosebumps! If you've never experienced this, probably you are an alien or you are a top shot super highly genetic human with skills of scoring cent percent in every exam faced! Consider this case, you are all set to give your 10th Board exams, revised every chapter thousand times. Given n number of mock tests and tutorials. You have such an amount of urge to score that you've even read the Preface and the Acknowledgments of your text book. You have mugged in and gulped in every word that is written in your text book. Will you fear? Or have last minute nervousness or have haziness? Of course you will, because there is always that Sharmaji's son or that Agarwal's daughter to ruin your honeymoon and ace up in boards. (Not offending any Sharma or Agarwal)
So why do you face such fear? What is it that lacks? What is it that other people have and an ace and you don't? Why do you get such butterflies in your stomach? Forget butterflies there is a whole different level of animal party that goes in down there.  And what are the last minute do's and don'ts or the tips or the mantras to give an exam?
To know this, continue reading…
My 9 mantras will clear everything and also the challenges one faces before exams!
Now you might've already revised the portion tons of times, solved previous year's papers and also thoroughly revised and understood the paper pattern and all that Blah blah blah… I'm not going to tell you any of it! Because it is the last minute. You cannot weep and cry about anything. The time that is gone can't be reversed. Yeah, there might be a possibility only if Time Machines are invented in future.
So, let's get started!
MANTRA NUMBER 1: Firstly, take a deep breath. Chill down, keep all the books aside for a moment. Believe in yourself. No matter how critical your condition is, how much you've studied or whatever. Just focus on believing in yourself. You can do it! Dream about acing, keeping your mind calm in every case. Believe in yourself more than others do!
"If you hear a voice within you say 'you cannot paint,' then by all means paint, and that voice will be silenced." –Vincent van Gogh.
MANTRA NUMBER 2: Keep your brain active. Stay active. Don't be a lazy lad with his textbook in the hand and lying like a soldier who has already lost. Do some Brain Gym exercises. Stay alert and be very active in your exam days. Kill the comfort, stay focused on your goal. 'Eyes on the prize, baby'.
"It's a dead-end street if you sit around waiting for someone else to tell you you're OK." –Michael Pitt.
MANTRA NUMBER 3: Time Management. Utilize your time because time machines aren't invented yet. Planning is a must, create a schedule, and plan your work. Divide your time and allot each task in the order of priority. Eat food + Watch television + play games or use your cell phone or read a comic everything at the same time. Do activities or multitask less vital things; which indeed might save your time for some other resourceful thing. Failing to manage your time damages your effectiveness and causes stress.
"The key is not to prioritize what's on your schedule, but to schedule your priorities."– Stephen Covey.
MANTRA NUMBER 4: Watch a movie. Yes! And I mean it. Watch a movie of any type, may it be a horror, a sci-fi, romantic or action. Let it be of your choice. Doesn't need to be a great motivational one or thought provoking. Any random. A break of entertainment is a must. But don't sit and continue watching them the whole day. My maternal uncle used to watch a movie before exams and guess who topped the state in 12th Boards.
"Movies can and do have tremendous influence in shaping young lives in the realm of entertainment towards the ideals and objectives of normal adulthood." –Walt Disney.
MANTRA NUMBER 5: Have your favourite food. A healthy appetite does play an important role. Tell your family members or your mother or the cook to prepare your favourite dish in those exam days. Stay healthy and fit in those days. Have nutritious juices or intake a perfect diet. A healthy diet is a shortcut to an active mind, body and metabolism or functioning.
"Food is medicine, and the right kind of relationship with food can make a positive impact on your health." – Hayley Hobson.
MANTRA NUMBER 6: Learn from previous mistakes. Yeah! This is one of the most important things that you need to do. Making mistakes is extremely fine, we all are human here but repeating the same thing is something on a fool's agenda. Learning from mistakes avoids further repetition of errors in the future. What do top ace professionals do? They modify, learn and take a positive graph and a fantastic momentum from their previous flaws. Your major battle and amount of confidence is already in your back seat by learning from your mistakes.
"Don't waste a good mistake…Learn from it!" – Robert Kiyosaki.
MANTRA NUMBER 7: Talk to your family and loved ones. Spend minimal time with your loved one. And yes it should be minimal. Can't afford to lose plenty of time. Relax with them, talk to them – you'll feel a bit relaxed and it'll give you much more positive vibes. Such short breaks are necessary to go off track. Crack jokes with them, laugh and stay happy. This will also relieve loads of stress from your mind. Because the ultimate trick lies with keeping your brain fit, happy and healthy.
"The best times we've had on earth are usually with those we love." – Van Harden.
MANTRA NUMBER 8: Don't worry about the results. A majority of us worry about the results even many days prior to the exam itself. People start losing hope. They start assuming the difficulty of the paper, and what not. Never worry about results, instead concentrate on working more in order to fetch and notch top grades. Result is not in your hand, but giving the exam in the best possible manner you can is. Give it your best shot, put in a bit extra effort. Fade all the thoughts about results away. Just eradicate them from your brain and mind. Just don't think about them. Thinking about them will only make your work more tedious and stressful. And you absolutely cannot afford to panic and stress out at the last minute!
"I've always believed that if you put in the work, the results will come."—Michael Jordan.
MANTRA NUMBER 9: This one is the most important of all, NEVER GIVE UP. Do you know what makes other candidates ace better and makes them excel in their fields? Everyone studies hard for an exam but why do limited people ace them? What makes them different from others? It is the fact that they refuse to GIVE UP, they just don't know how to quit. You hit a wall, you push through it, you hit a block, you push through it, you again hit a wall, and you still push through it. One day that wall will break. That is the mental wall which when broken will lead to success one day. Keep trying, keep conquering. Never ever give up! Come what may, just slap the thought of giving up! This is the most important mantra. Not only from exam point of view but also in life. Life will throw you, smack you away, plenty of times might even make you cripple; but IT IS YOU who has to rise and counter strike every difficulty that life throws at you. NEVER EVER GIVE UP!
"Never, never, never give up." – Winston Churchill.
These are the mantras that might increase your results by a tremendous scale. Do apply them. Thank you for your patient reading. I'll now sign-off.
Enjoy and have a fantastic day ahead!
Cheers!
You Might Want To Read:
Ugc Net Anthropology Question Paper 3 2010, Delhi University B Tech Power System Mock Test Paper 19, Class X Test Series, R P S C Soil Conversation Officer Exam Question Paper 1 2011, Tamil Nadu Chemistry Question Paper 21, Defense And Strategies Question Paper 2 2010, Indian Navy Tradesman Online Mock Test, Punjabi Bagh, Ap Village Revenue Officer Sample Paper, Afmc Sample Paper