Today, digital marketing media has evidently substituted many traditional forms of marketing. This type of marketing encompasses all the digital channels like social media, emails, websites mobile apps etc. It has become the fastest, cheapest and one of the most beneficial ways of marketing. Every company compulsorily requires digital marketing.
Companies can no longer skip the necessity for a digital and social media marketing strategy. An email or social media campaign can link a message to targeted consumers within the fraction of seconds and has much lesser cost than a TV ad or printed campaigns.
There are different latest changes in the technology of digital marketing which needs appropriate technical skills. Sometime in the future, there will be great requirements of qualified candidates.
How to become a Digital Marketing Expert?
To build a career in digital marketing, there isn't just a single solution. You need to put lots of efforts into it. However, every digital marketer should be familiar with these fundamentals –
Have an understanding of marketing concepts
Have info about digital marketing strategies
Understand web analytics
Have info about the different areas of digital marketing
If you want training from a digital marketing training institute, they will explain you briefly about how to become a digital marketing expert. All institutes have a different digital marketing courses fee. You need to be good at core concepts of Digital Marketing such as Search Engine Optimization (SEO), Social Media Marketing, Email Marketing, Web Analytics, Pay-Per-Click (PPC), Mobile Marketing, Website Conversion Rate Optimization, and Content Marketing. This training period will help you to get to know about master tools and platforms such as Google Analytics, Google AdWords, Twitter, Linkedin, YouTube, and Facebook. Once you build these basic and foundational digital marketing skills, you can move towards the next step of developing expertise in any area of digital marketing to become a digital marketing expert.
There are four main Learning Paths from which you can choose –
1) SEO Specialist
An SEO Specialist is one of the highest paid Digital Marketing jobs for those who are specializing in SEO. The reason behind this is that search engines constantly update their algorithms; so a website needs to be up-to-date which they acquire from SEO experts. They need to do a lot of hard work in order to rank high in search engine results. Such type of search is known as organic search. SEO plays a vital role even for every company who still do much of their business offline. You must know that in today's life more than 82% of all customers use the internet to research about the products before buying it.
Skills Required:
Content marketing
Website Analytics
Info about of SEO tools and techniques
Advanced SEO: SEO specialist should know about the latest SEO tools and techniques which will help to place a website on the top of search engine rankings.
Content Marketing: A SEO specialist needs to observe the content and frequently update on the website and other media accordingly to allow a search engine to provide optimum results.
Web Analytics: A SEO specialist should understand the process of analysis of their website.
 2) PPC Specialist –
What is PPC Marketing?
Pay-per-click is an internet marketing procedure where an individual pays someone to outreach the targeted customers. A PPC Specialist should have information about advertisement, money investment and analyze the revenue generated out of it. In other words, it is a way of buying visits to your website, rather than trying to achieve those visits organically. The main part you should be concerned about is focusing on and managing ad spends and maximizing Click-Through-Rates (CTR) and conversion rate.
Skills Required:
Info about PPC marketing techniques
Display advertising, search advertising, video advertising etc.
Conversion Optimization
Web Analytics
Other Skills Required:
A PPC Specialist should have good skills and experience in Paid Search campaigns and know how to generate paid traffic using various PPC marketing channels.
You will get a lot of information in a digital marketing training institute. Their digital marketing course fee varies as per the selected plans.
Know about different types of Advertising: A PPC specialist should know about different Ads option, such as search engine advertising, display advertising, video advertising, etc. The person should have knowledge about which type of advertisement needs to be done and gain maximum benefits.
Advanced Conversion Optimization – This helps a PPC specialist in increasing conversion rates on the website.
Advanced Web Analytics– A PPC specialist should be a master at analyzing web data analysis and reports. Plus, should know how to use the tools and techniques for a web analysis.
3) Social Media Marketer
What is Social Media Marketing?
Social media is the most used platform in today's generation where a firm gets their customers through social media such as Facebook, Twitter, Instagram, Linkedin etc. Any latest or interesting stuff can go viral within a fraction of seconds.
Skills Required:
The one should know about social media channels
Should have a lot of creativity
Content Marketing
Web Analytics
Social Media Marketer should know about most advanced techniques to attract people and promote their product and also most importantly to protect online reputation.
Advanced Content Marketing: A Social media marketer should be a master at various ways of planning content to make an impressive content to attract the visitors.
Advanced Web Analytics – He or she should know how to handle web data analysis, and reports. And also should be familiar with different tools and techniques.
4) Digital Marketing Professional
A digital marketing expert should understand the following digital marketing areas – Search Engine Optimization, Social Media Marketing, Content Marketing, Pay-Per-Click, Digital Analytics, Conversion Optimization, Mobile Marketing, and Email Marketing.
Skills Required:
Knowledge about different marketing tools
SEO tools & techniques
Social Media Marketing
Website analytics
A digital marketer is an expert in all of the above-mentioned points i.e. A SEO specialist, A PPC specialist and A social media marketer. It is like all in one form.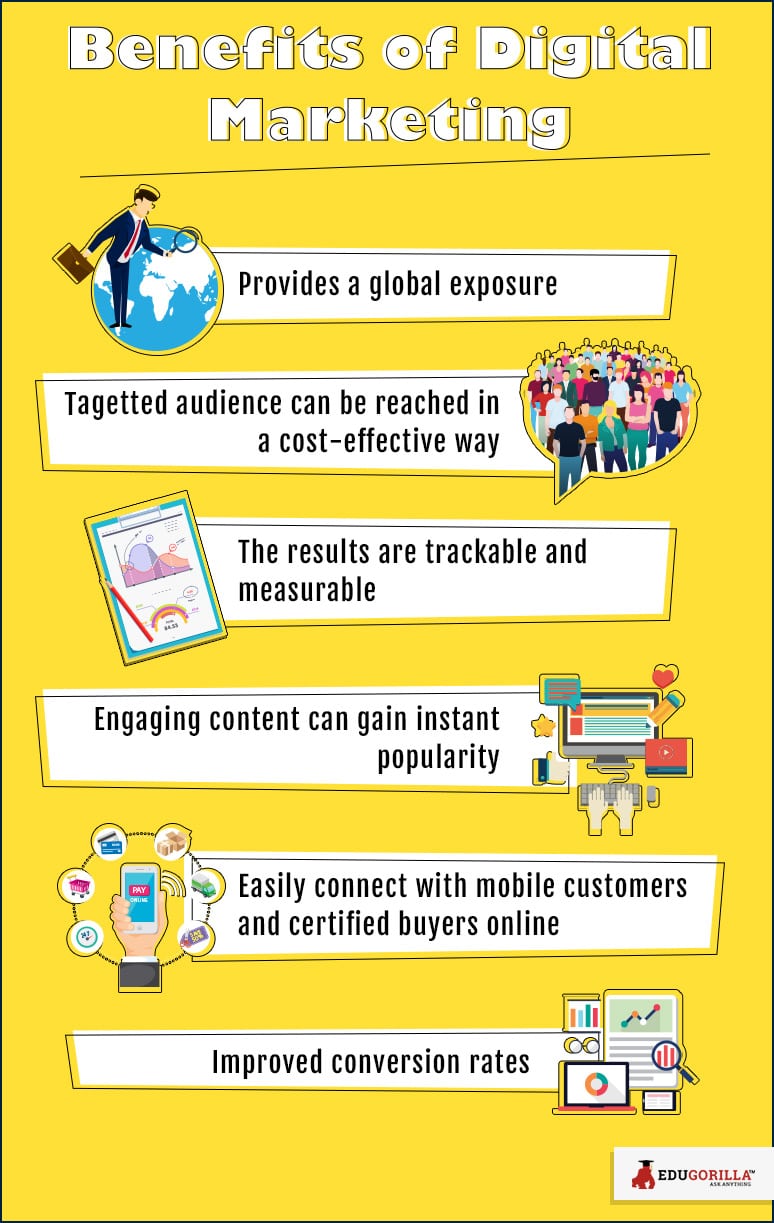 You Might Want To Read:
Institute Of Actuaries Of India Life Insurance Mock Test Paper 168, Philosophy Question Paper 2 2009, Cs, Delhi University History Semester 1 Mock Test Paper 2013, Biophysics Question Paper 3 2011, Aptitude Sample Paper, Gre Allegation Mixture Tricks Formulas, Undergraduate Courses In Hotel Industry, Ugc Net Jan 2017 Paper Iii Anthropolgy, Doeacc A Level Computer Organisation Mock Test Paper 8
Leave your vote
This post was created with our nice and easy submission form. Create your post!