Well, there are credit cards that are also available for the students as well. However, there are a few things that you must know when you are going to apply for that. The government set some rules and eligibility criteria which that every student needs to meet, who wants a credit card. Well, the credit card for students has eligibility limits in the income and also has the lowest rates in interest which are valid for the next 5 years. For applying for the credit cards for students, their age should be more than 18 years. This is so, as it's an eligible age for it. Apart from that, there are a few points that will help you in understanding more about the process.
What are the documents that you are going to need?
There are documents that you need when you are going to apply for the credit card.  Well, for students there is basic documentation that helps in getting your student credit card.
Here is what you need for proving that you are eligible for a credit card:
•    Your age must be 18 or more than that
•    You should be a student of the college
For documents, here is the list of options where you have to submit:
•    Your recent photograph must be passport size
•    Any proof that  shows your residence address
•    Your Birth Certificate
•    Your identity card that is issued by your university or college

How you can get the credit card in India?
Well, the banks are offering credit cards for the student where you don't have to submit any kind of documents related to income tax returns or employment documents. However, lots of people have confusion regarding on what basis they can get the credit card. Well, there are various banks providing the best credit cards in India and for that, you have to know more about this:
The students can get their credit card using against a fixed deposit. However, it's important that they have the account on their name
You can also take help from the family members by asking to use the add-on options. but the member of your family whom credit card account you are going to use must have the good and clear history
Well, if you have a savings account which is strong can be also used for applying.  But either is not very bank who offer the option that's why it's important to check if your bank is giving you this option or not.
What you must do for applying for a student credit card in India?
Student credit cards are for helping the student to manage the expenses of their day to day life. Well, there are some students who are not eligible when it comes to getting the credit card. Also, there are different banks which have their own set of criteria and rules. For securing the credit card you have to be eligible so the bank can avail services for you.  Well, there are different processes that the different banks follow which make it difficult to explain specifically.  Such as few options you get to apply your application online whereas some banks prefer submitting the documents to the bank or the branch the directly.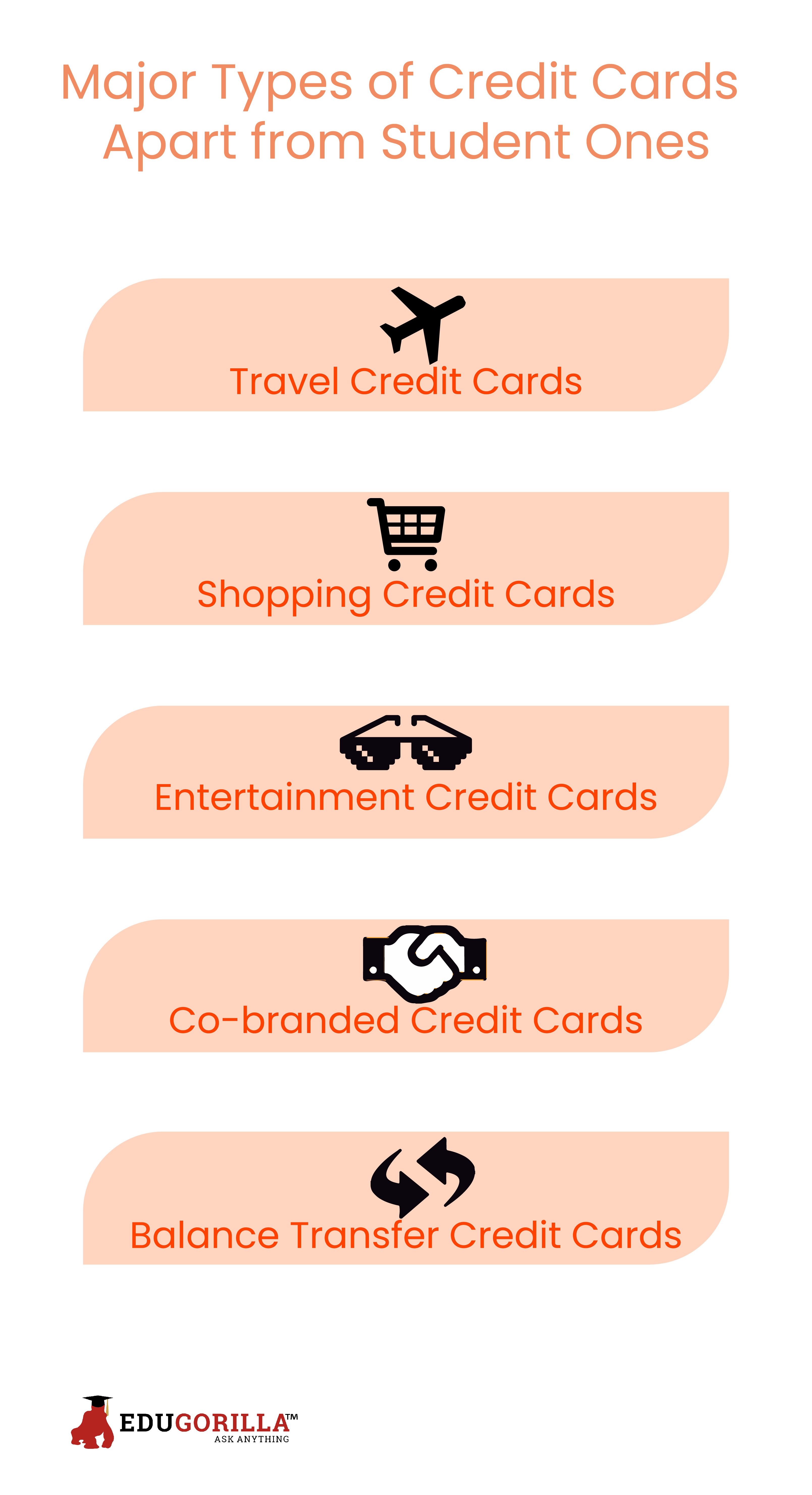 What are the features that you get in your student credit card?
The credit cards are helpful especially if you want some kind of assurance and safety. Student life is not easy and there are lots of things that you have to see. Well having a credit will help you in several cases. Also, there is the difference between the normal credit card and student credit card, well the features that you are going to get in credit card are:
The limit in a credit card:   well the limitations in credit card of students are lower as compare to normal cards. Well on average, the card limit that you get in student credit card is around Rs.15, 000.  However, the amount is fixed for not letting the cardholder spend their money on anything which causes debt.
The validity of the card:   the card of student holds the validity of 5 years whereas the normal cards hold only 3 years of validity in the credit card.
Fees: there are some fees that the credit card holder has to pay. However, when it comes to a student credit card, the rate is much lower as students don't have the income to maintain the fees.
Rewards and special deals:  there are different programs, special  offers, and deals on offer on the student credit card so they can spend some quality thing with the help of sung all these special rewards and deals
Documents: also the documentation process requires lot more documents and papers when you are applying for a normal credit card. However, the student credit card doesn't have to go through the detailed documentation process. There are some basic things that they have to submit.
You Might Want To Read:
Ims Vs Academy For Competitive Examinations Ace, Neet Formulae, Computer Science Question Paper 11 2012, Best Coaching Institutes For Cat Gmat Gre In India, Himachal Pradesh Administrative Services Mains Law Mock Test Paper 52, How To Select Your Engineering College, Earth Science Solved Question Paper 11 2016, Ugc Net German Mock Test Paper 16, Best Ias Coaching Institutes In Allahabad 2, Apex International College Punjab
Leave your vote
This post was created with our nice and easy submission form. Create your post!