Xavier Aptitude Test (XAT) is an MBA entrance test, which is conducted by XLRI for admissions in the postgraduate management courses. XAT score is considered by highly-ranked universities and MBA colleges to shortlist the aspirants.
Essay writing is perhaps one of the major concerns for the XAT applicants. Once the applications for XAT exams are out, the candidates start focusing on their writing skills to ace the test.
Here we'll be providing adequate information regarding the parameters on which the examiner will evaluate your essay. We will discuss the techniques that are pre-requisite to get you a college paper. Considering these parameters will unquestionably augment your preparations.
Structure of the Essay
If you are wondering how to influence the examiner, you need to emphasize on the structure of your essay. The overall structure and logical flow are inspected, and based on these aspects; your writing skills are evaluated.

You need to ensure that your arguments possess logic and are interconnected throughout the article. Marks would be deducted for poor reasoning and inconsistent opinions. Adequate scores for ordered depiction and structured representation of your arguments are added to your score.
Inventive Ideas
You need to deliver the best of your imagination and innovation to prove your excellence in the writing part of this exam. As the future managers and directors, you would be expected to produce better ideas that demonstrate your job responsibilities. Hence, you need to provide exceptional content in your essay that leaves an impression on the evaluator's mind.
Make sure that you utilize previous papers to get an overall idea of the expected topics. You can also seek best-written articles from last year papers by doing a little research. Moreover, one can even consider blended learning approach for personal tutoring from the experts.
Grammar
Grammar is perhaps one of the most important aspects of an exceptional essay. The XAT essay should be written fluently with correct grammar. You need to ensure that there are no spelling errors, punctuation mistakes, or syntax blunder.
You can practice previous papers online, and eventually improve your grammar. Furthermore, many of the aspirants usually ignore the importance of learning the basic concepts of the essay writing and start with the advanced writing skills. You must concentrate on your spellings, grammar, and phrases before you can master the art of writing an engaging essay.
Balanced Viewpoint
One of the most significant aspects is the writer's viewpoint. You can't afford to be extremist and unscientific against your arguments in the XAT essay writing portion. Creating a balance in your writing is necessarily imperative.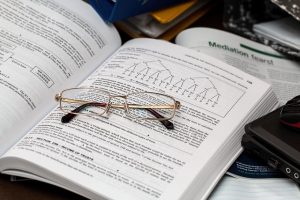 One needs to reflect the rational mind while writing on the topic provided in the entrance exam. Reading some research papers and expert opinions on the trending news is perhaps an efficient way of sharpening your skills.
Conclusion
The parameters mentioned above play a significant role in lending a hand in bumping up your preparations. One can get an overall idea of the necessary things that need proper highlight to crack the essay writing portion of XAT.
Check out the XAT 2017 Paper Analysis here.
You Might Want To Read:
Jawaharlal Nehru University Nest Question Paper 1 2009, Ksp Sub Inspector Sample Test, Gate 2004 Information Technology Question Paper, Bedi Classes Nagpur, Jrf In Human Genetics, Lok Sabha Examination Mock Test Paper 40, Doeacc C Level Logic And Functional Programming Mock Test Paper 29, Retail Banking Sectional Test, Chettinad University Kanchipuram, Doeacc B Level Parallel Computing Mock Test Paper 143
Leave your vote
This post was created with our nice and easy submission form. Create your post!