How to Write MBA Essays?
Creating a good essay can be pretty hard work for many candidates willing to enter top management education institutions. However, if they are ready to find some time, specify their aims, think about their achievements and follow simple instructions, then they will have all chances to write a paper that lets them get a foot in the doors of many colleges.
No applicant can be accepted to a higher school without an effective essay. All schools want the candidates to explain why they choose their program. Additionally, they would like them to indicate the goals they want to attain with the degree. An essay is a tool which lets the admissions department get to know the candidates better. Even though creating an essay may seem to be an easy task from the first sight, there are a few important directions to follow to create a standout paper. However, it's really easier sometimes to search on the internet for 'write my mba essay'.
Think About an Essay In Advance
Allocate some time for reflection before starting to write a paper. Most programs ask candidates to write several essays. So, it is important to start researching specific questions long before brainstorming. Don't hesitate to create two separate lists where you will indicate all your plans and achievements and name the schools and programs you want to enroll in.
Don't Side-Track the Raised Question
It may happen that the essay questions don't comprehend with the candidates' expectations. In such cases, many people neglect to answer them, explaining that with the fact that there are other more sensitive issues to consider. In fact, they are more likely to end up with a denial. If you don't want to become one of them, just answer what you are asked.
Don't Pretend to Be Someone You Are Not
There is nothing to be ashamed of if you don't know what to start with. Just ask the admission officer what to write: this is probably the question he or she gets very often.
Put it more bluntly. Share your real-life accomplishments and don't let your imagination run. Indicate the facts that will allow officers to see what person you are, what kind of values you have, how you deal with difficulties, and what helped you to achieve success.
Mention Your Achievements
Sometimes, boasting about yourself may seem to be a sign of a mean person. But this has nothing to do with an MBA paper. However, make sure that you don't look like a braggart. Focus on the good things you have done and achieved, and convince the staff that you are going to be a good student.
Indicate Your Plans
What are your prospects for the next few years or so? Indicate your educational achievements and personal ambitions. Do you dream to work from home? Are you inspired by working abroad? Or do you want to take a senior management position? A standout piece is the one that shows the sense of what kind of person you really are.
Show a Mutual Benefit
In your piece, explain how this enrollment will help you to succeed. Indicate the reasons for the school to accept you. It is like with a job interview when you explain how the company can benefit from your experience and personal skills.
Complete an Optional Paper
Many academic institutions allow candidates to add an extra piece of work, where one can indicate other important facts the admission officers should know. Those students who are not willing to work on one more essay are more likely to get a denial. Therefore, use this chance to convince the officers that you are the one they need. Try to create a memorable piece, if not on your own, then seek MBA essay help.
Don't Write Too Much Text
Always meet the requirements. Don't write more than required; otherwise, an admissions department will question your communication skills. However, being too terse may also show the seriousness of your intentions in a bad light. Therefore, do your best to walk the line.
Checking and Correcting
Doublecheck whether your paper is out of grammar, spelling, and punctuation mistakes. It is also crucial to check if the officers' names are written correctly. When applying to mor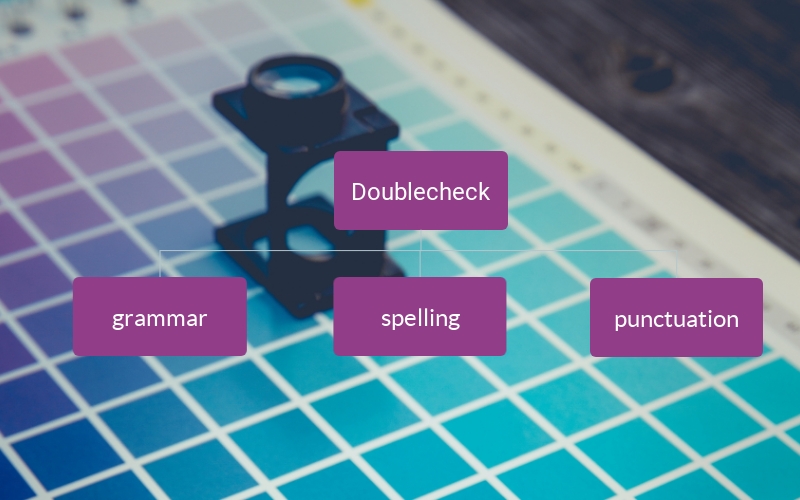 e than one school, be sure that you don't mix the names. Even though many people often forget to correct the name of the educational institution on each paper, the admission officers consider this as a glaring mistake.
Take it Easy
Even though an essay is an inherent element of your enrollment application, there are also others: a recommendation letter, transcript, interview, your quotient of general knowledge, and so forth. And all of them are considered by the department before they make their decision. If your writing skills are not developed enough and you don't have much time for reflection, you still have all chances to be enrolled in the chosen program. However, if you have no time to create a standout paper, then will you be willing to work hard once you are accepted?

You Might Want To Read:
Fire Insurance Underwriting, Statics Question Paper 1 2016, Physical Question Paper 2 2011 Ph D, Haryana Ssc Clerk Sectional Test, Jee Main Advanced Question Paper With Solution 2003, Delhi University M A Sanskrit Mock Test Paper 5, Wisdom Mart Vs Jamboree, Upsc Cds I General Knowledge Question Paper With Answer Key 2016, Delhi University M A Buddhist 1St Year Mock Test Paper 6 2, Constitution Questions
Leave your vote
This post was created with our nice and easy submission form. Create your post!