If you face a task to prove your mastery of English, then you will confront dilemma which internationally recognized exam to select: IELTS or TOEFL. Of course, except for these two tests, there are many others, but TOEFL and IELTS are the most significant and popular ones. If you were not born in English speaking country but you have a dream to study there or you just wish to emigrate, you will be made to sit for one of English language proficiency tests. This is a common portion of your application to enter the English-speaking higher educational establishment.
Before going into details of the general difference between these two exams, let's give the definition to each of them.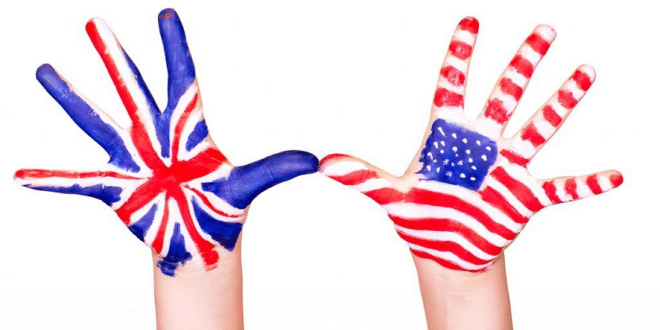 What is TOEFL?
The TOEFL test or Test of English as a Foreign Language is a standardized exam, allowing to check the knowledge of English in non-native speakers. According to the results of this examination, the test-taker can be accepted to more than 8.500 higher educational establishments in 130 countries. This exam is managed by the Educational Testing Service, the company which is based in the USA. TOEFL relies more on American English.
What is IELTS?
The IELTS or International English Language Test System is one more test of English. Its overarching aim is to serve immigration, occupational or educational purposes. More than 9.000 higher educational establishments from all around the world accept its results. The test uses British English more. On that score, the results of this exam will be favored by higher educational establishments in UK, Australia or New Zealand. The exam is controlled by the British Council. Yet still, there are several types of this test: General and Academic. In some instances, students can select the one they want. Nevertheless, everything depends on the entry demands of the study program.
TOEFL vs IELTS: the Most Common Differences
Though the general purposes of these two test programs are similar, still, there are several differences between them. It doesn't imply that one of them is much easier, both have very strict requirements to test-takers. Nevertheless, they are different.
First, it is contingent on the higher educational establishment or the immigration program, which test program you will be made to pass. If you are a student who desires to qualify for the English academic program, it is much more likely that you will be made to sit the Academic IELTS test. Yet still, if you meet the immigration purposes, you will sit for the General IELTS.
IELTS requires broader comprehension skills and individuals, passing TOEFL will be made to think more analytically.
The General Structure of Every Test
Writing
Analyzing this module of both tests, it stands to mention that there is a difference between them. Both exams have different writing components. Sitting for the TOEFL, you will be made to do two assignments: the five-paragraph essay (300-350 words) and the task, which requires taking notes of a particular text section and create a 200-word response.
Sitting the IELTS, a test-taker will work with two sections too. The first one is the summarization of information, which is published in a special table. The second one is a 200-word response to a particular point of view.
So, you can choose which test will be easier for you.
Speaking
Both examinations have a speaking module. Nevertheless, if you select to go up for TOEFL, you will answer several questions into a microphone (the result will be ready in 20 minutes). Passing IELTS, you will be in with a chance to talk to the examiner face to face. This part takes 10-14 minutes and the result will be ready in several days.
Yet still, there is one more aspect each test-taker should be aware of: TOEFL features only American accent, while IELTS comprises different English accents.
Reading
Here, both modules are similar. Test-takers of both exams have 20 minutes to accomplish this task. As a rule, all assignments, added in the TOEFL exam are multiple choices. Nevertheless, students, sitting for IELTS will face the necessity to answer different question types (short essay assignments, gap-filling questions or short questions).
Listening
Listening components are also different. Passing TOEFL, you will be asked to listen to the text (as a rule, this is a university lecture). You can make some notes. After that, you will answer several questions.
Sitting for IELTS, students should answer different questions (to check how they understand the text) and make some exercises.
The results of both test programs are valid for two years.
Which Test Is More Complicated?
This is an ordinary question each test-taker faces. To wise up the answer, you should put yourself several questions. They are as follows:
   

Am I a professional computer user?

   

Is it comfortable for me to speak into a microphone?

   

Can I type quickly?

   

I used to speak American English, do I?

   

It is much easier for me to answer multiple-choice questions, is it?

   

Ii is easier for me to note anything while recording, is it?
If the major part of your answers is "yes", then you should prefer TOEFL.
It is tough to say which test is more common and which one is simpler. As you see, everything depends on your purposes, set of skills and the higher educational establishment you wish to enter abroad. Very often, you have no choice, you are just asked to sit for one or another exam. In this case, you just need to summon up all strength and start getting ready for the exam.
Yet still, there are different types of programs that accept the results of both exams. In this instance, the most significant factors to consider are your skills and convenience of passing the exam.
You Might Want To Read:
Icsi Cs Executive Mock Paper, Mht Cet Llb 5 Years Online Test, Visualization Skills, Go Abroad, Best Bank Po Coaching Institutes In Laxmi Nagar, How To Develop Creativity For Future Workforce, Ims Fee Structure Admission Procedure Review, C B S E Board Class 12 Political Science Question Paper 10, Career As A Medical Assistant, Make A Bright Future Choose Designing Course After 12Th