I am a freelance writer and a social activist. I also guide students in choosing a career path in collaboration with a non-profit organization called Academy of Mass Communication, which is based in Lucknow.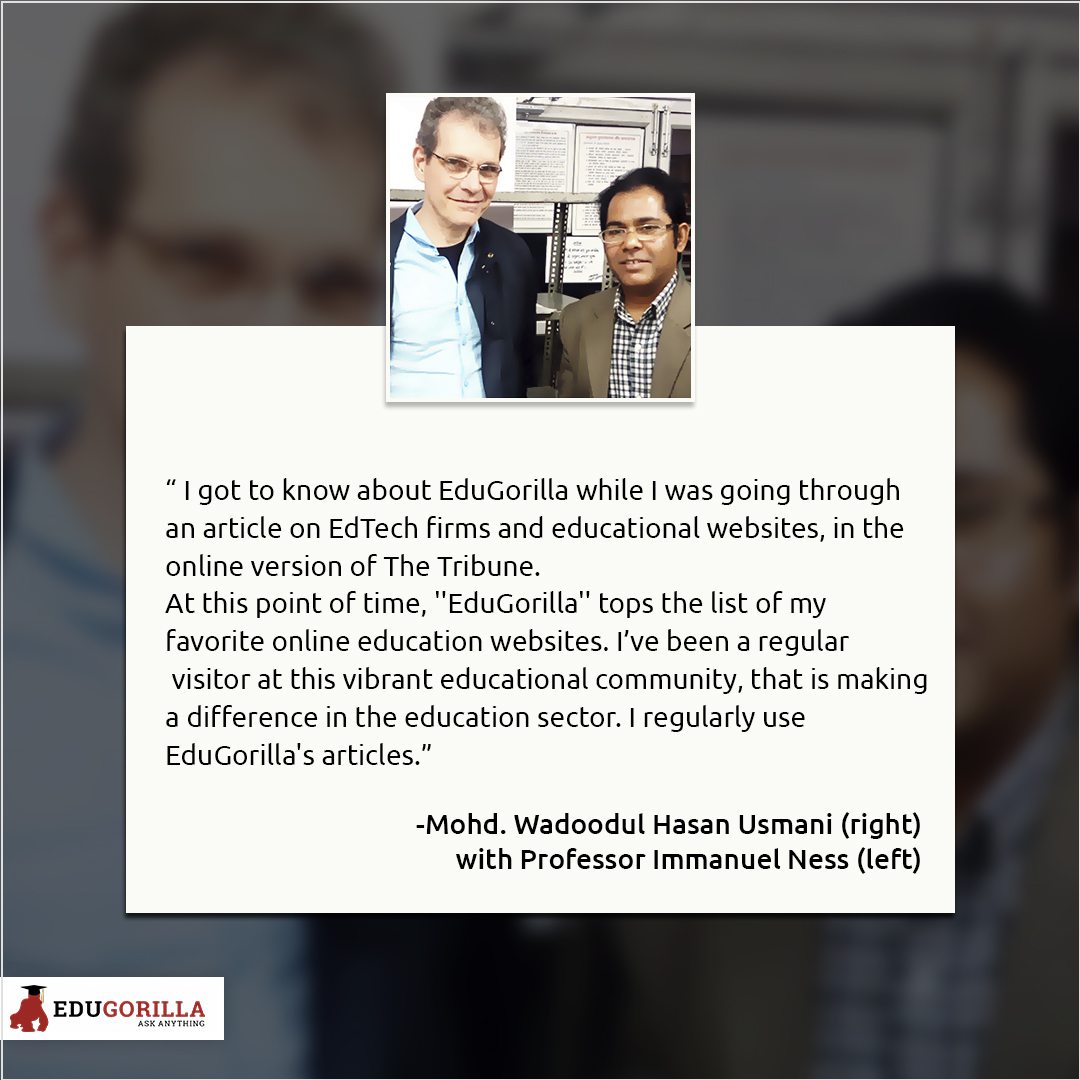 A year ago, at a literary function, I had met writer Immanuel Ness. Ness who is a labor activist also happens to be is a celebrated Professor at Brooklyn College in New York. There, on audiences' request, Mr. Ness read out in his gentle voice some lines from his informative book Southern Insurgency. The book dealt with what problems Indian laborers' face (as a case study).
Based on his extensive research, he also put forward his views on the need for labor skills and technical education in India. After his speech, we indulged in a casual talk, where he shared with me many suggestions on how the development of skills can help poor Indian laborers. And ultimately, how quickly it can help in the improvement in their living standards, and livelihood as a whole.
These laborers also have to play the role of farmers in the villages they come from. They come from the marginalized urban population and rural migrant population. And we agreed upon subjects like there is also labor exploitation because they lack proper education and skills. And it also includes their inability to use newer technologies. Now the latest budget too has highlighted this point. The present Budget (2018) showcased that the farmer's or laborer's inability to become a modern workforce is because he lacks even the most 'basic knowledge of technology.'
At that time, I started researching about online education and skill development platforms, hoping to know more about it. My quest ended up with the discovery of a few Indian EdTech platforms that are doing a ground-shattering work both offline and online.  I got to know about EduGorilla while I was going through an article on EdTech firms and educational websites, in the online version of The Tribune. At this point in time, "EduGorilla" tops the list of my favorite online education websites.
Now what I've found is that it is one of the very few and unique platforms of education that is making a difference in various ways. I regularly visit EduGorilla's to read about the educational industry to equip myself of the latest developments.
Using the articles allows me to spend more valuable time online. Also, the coaching reports allow me to see what 'material the student was using' and what 'problems they were encountering' before they walk in the door. The informative articles have significantly aided the effectiveness of the creative writing sessions, that I regularly organize for students.
Regards!
You Might Want To Read:
Animal Husbandry Question Paper 2 2012, I G S Chemistry Question Paper 1 2014, Vmou Dcomcomputer Applications In Office Mock Test Paper 2, Analytical Writing Assignment Video, Performing Art Question Paper 2 2010, Baba Farid University Exercise Therapy Question Paper 1 2006, Himachal Pradesh Technical University Heat Power Engineering Question Paper 1 2011, Jee Main Advanced 2015 Mathematics Practice Problems 09, Best 5 Neet Coaching Institutes In Gwalior, Ugc Net Human Rights And Duties Syllabus 2018 Code 92