What is a Bachelor's Degree?
Apart from basic schooling and pre-university, the base of every higher education or foundation level of a person's career is a bachelor's degree. The subject studied in the bachelor is the foundation stone for a person's career.
A person takes up the specialization of whatever he studies in his bachelor's for his masters and again for his research or doctorate. The students choose the stream of their interest for their bachelor's. This helps them to train for their future works and bag better opportunities.
Bachelor Degree and its wideness
Bachelors can be the least degree a person achieves in his / her life. There is a big ocean of subjects which a person can choose from for their bachelors. There are a wide number of subjects being introduced every year.
Like for example, we take theology, it was never considered to be a subject for bachelors nor considered as an educational qualification some time back. But today many colleges and universities give importance to the study of that stream
A number of students opt to pursue such degrees. Though they can't make up for the offline degree programs they go for the best online theology colleges to get their degree. This degree is most important for the one who wishes to pursue their career in teaching theology. When they want to join schools or colleges as a teacher, these institutions prefer someone who has at least a bachelor degree with them.
Bachelors can have multiple subjects in one category. You can, later on, take up your masters or research in any one of the subjects you took in your bachelors. For example, you may have taken bachelors in arts, there are different combinations in arts like there is BA in journalism and also BA in psychology and many other subjects where one subject is major and the rest are minor subjects.
Here, mostly the student can take only the major subject for his specialization in masters. A few colleges offer triple major degrees. In this, a student can take any one of the subjects for their master from the three major subjects. Like the student takes a BA in psychology, journalism, and sociology or any other subjects. Now the student can also pursue his masters in any of the three subjects. You can look which are the best online art colleges and look for the subjects they offer in Bachelors of Arts. You can go for a triple major degree if you have interest in multiple subjects.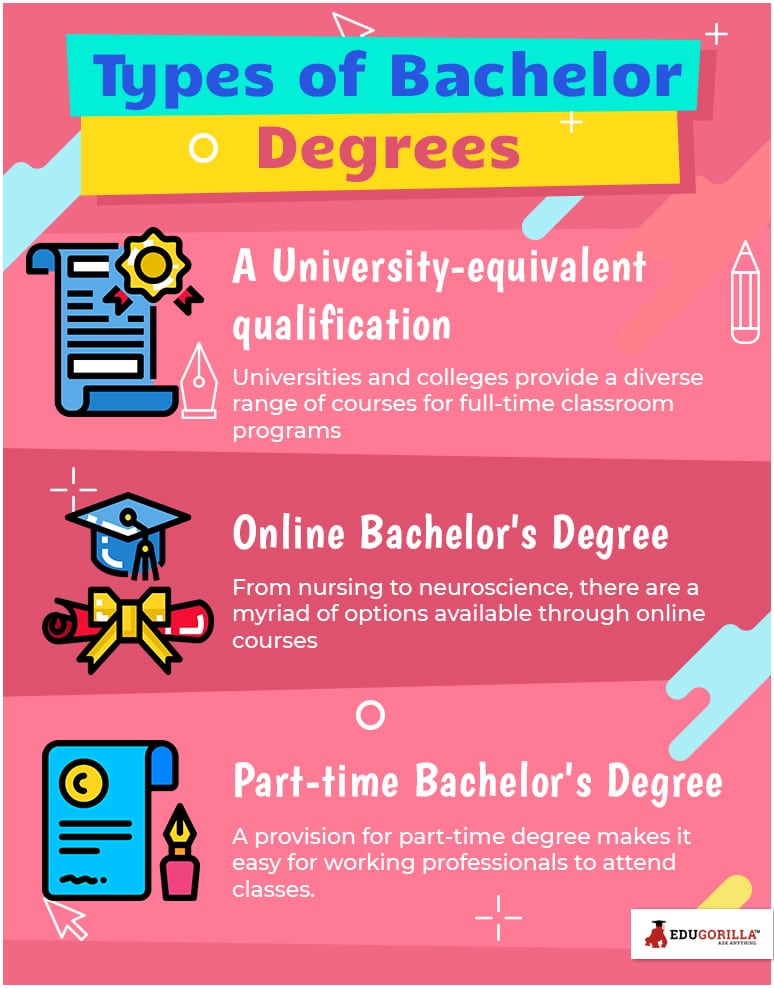 Why Bachelor's Degree?
Bachelors always represent the field you are into likewise your master or research degree represents your specialization. Without bachelors in any of the common subjects, you cannot pursue your master or any further studies. Even with bachelors and your skills can fetch you high deal jobs that can set your career life. For this, all that you will need is your hard work and knowledge in the field you are applying for.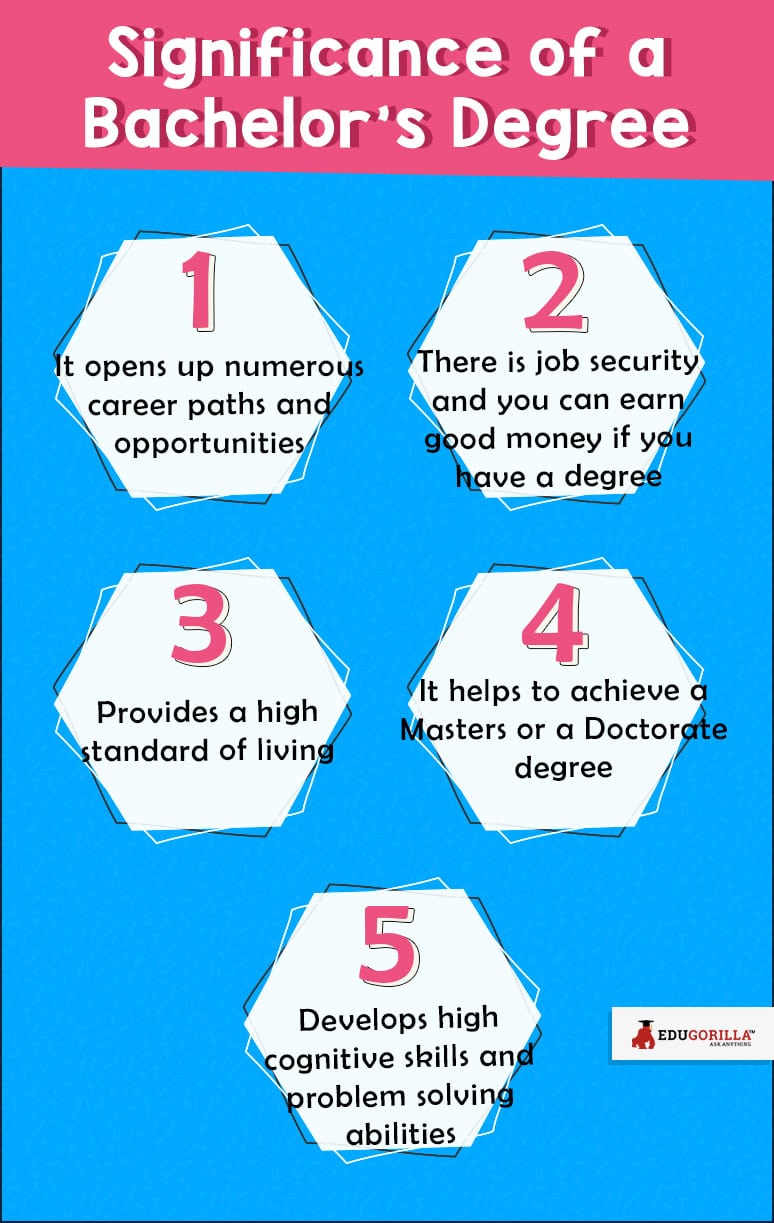 Difference between Bachelors and Associates
Apart from a bachelor's degree, there is also an associates degree which is of two years. Whereas, bachelors last for 3-4 years depending on the country you choose to study. With an associate's degree, you can complete your education soon and look for a job. But, most of the companies who hire staffs prefer a bachelor's degree course. These are the courses that last for more years stating that they may have more knowledge about how things work and they can be more professional towards work. That is where a bachelor's degree can help you fetch a job soon when compared to associates. But, a person with a master degree or doctorate degree has more value than the person with a bachelor's degree and hence gets more consideration. So it would be better to make sure you take up a bachelor's degree before starting your career plans.
You Might Want To Read:
Delhi University Certificate Diploma Mock Test Paper 77, Ugc Net Comparative Lit Question Paper 1 2006, Ugc Net Telugu Mock Test Paper 6, Ugc Net Indian Culture Question Paper 5 2009, Class Notes For 11Th Mathematics Set Of 2 Volumes By Career Point Kota, Analytical Writing, Ignou Engineering Question Paper 1, Best Schools Of Coimbatore, Himachal Pradesh Administrative Services Mains Geography Mock Test Paper 35, Ugc Net Defense Strategies Question Paper 4 2009
Leave your vote
This post was created with our nice and easy submission form. Create your post!