On May 20, 2018, JEE (Advanced) 2018 Examination will be conducted in a computer-based test mode. The exam consists of two papers, Paper 1 and Paper 2, each of three hours duration. It will be held in two sessions. However, the students should keep in mind, that the candidate who would appear quicker and smarter in choosing one of the four options would have the advantage to attempting more questions in less time. And as a result, his chances of getting more marks would be higher than the one who has lacked in practice. So, you have to practice a lot, beforehand. And that too, with smart-work, and without any pressure.
You can well increase your speed by taking mock tests before the exam. As expected, IIT Kanpur will be releasing online mock tests a week before JEE Advanced 2018. It can act as a booster to your actual exam. Read our FAQ'S for IIT JEE Advanced 2018.
Following are the main pointers you must keep in mind to find your way to success-
Go for as many mock tests as you can to get yourself comfortable with the computer. For the psychological aspect of it, avoid any outside interference while you are attempting it. Keep an eye on the clock. Try to set an alarm to notify you when you have limited time (e.g., 10 minutes) remaining in your testing period.
Once you have logged in, take a moment to relax and get focused.
You will be given instructions before the test starts. Pay heed to the instructions carefully.
In case you get stuck at a question, set it for review later (Mark for Review and Next). You can easily go back to the question in the online mode.
By selecting a different option, you can change your answer anytime. But you have to keep in mind that you should not waste too much time on this. Try to do a quick revision during the last 15-20 minutes.
Do not get hurried and worried or nervous by looking at the time left, as there will be a timer in front of you to inform you of the time list. Avoid thinking too much of it while solving the questions. Devote enough time to each section.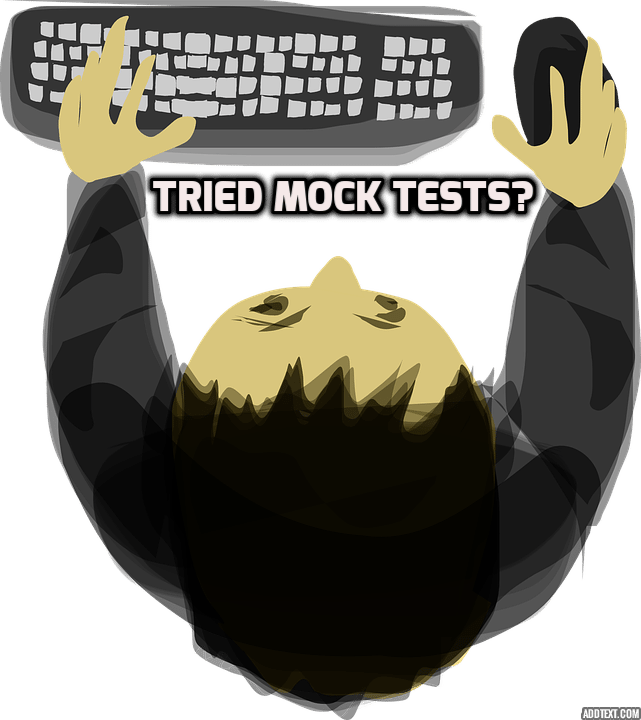 There is nothing extra you need to do at the day of JEE Main Online Examination if you have practiced enough on your computer. The sooner you start practicing questions using your laptop or PC, the better for the development of that habit of constantly sitting in front of the computer screen for 6 hours. You have to try to create an artificial examination environment around you.
Through timed rehearsals and practice, you will not feel uncomfortable during the examination. Failure in maintaining concentration and stamina for a specific time period leads to mistakes and loss of marks. For an aspirant's part, it is a must to do ample practice in advance.
A nervous student is more likely to commit mistakes and lose marks or score. The right examination preparation strategy for JEE 2018 means solid concepts as well as exam readiness. Taking mock tests seriously and dedicatedly and practicing in simulated(artificial) JEE-like conditions, can prove to be wondrous in the actual exam.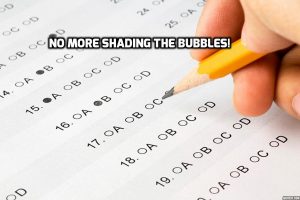 For all this to happen, candidates should device new strategies, and properly plan to maximize results. Do not forget, this major change in the exam is applicable to all the aspirants equally.
To sum up, cultivate a lot of practice and rehearsals with the dedication to finding your name on the qualified list of JEE 2018.
Note- Many toppers and experts are of a concrete view that the students who have already solved JEE Main online mock tests at CBSE JEE Main site or on other JEE preparation websites, would be more confident than those who haven't. In case, you have not practiced online tests yet, you must seriously go for it. Check out How To Use Digital Learning Platforms For JEE Preparation.
You Might Want To Read:
Ict 2 Lesson 5 Ms Word, Lovely Professional University Jalandhar, Ugc Net Labor Welfare Question Paper 3 2010, Delhi University M A Political Science 2Nd Year Mock Test Paper 1, Upsc History World History Notes, Crb Tech Specialties, Data Entry Operator, Grammar Free Test, Philosophy Question Paper 1 2013, Civil Services Main Examinationmanagement Mock Test Paper 88
Leave your vote
This post was created with our nice and easy submission form. Create your post!