Guidelines for publishing an Article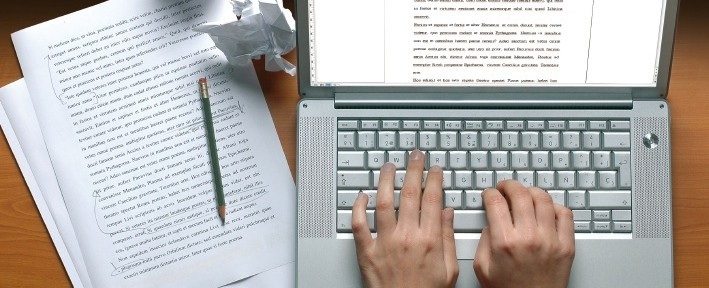 Wonderful, so you have finally decided to make an impact with your thoughts. Let's do this together.! The following guidelines are designed to help you write an article, which is accurate, easy to read and presents the thoughts in an interesting fashion.
How many times have you ever stopped and thought about the quality of your writing? Have you ever wondered whether you are getting the right message across, or are your readers confused as to what you are trying to accomplish?
We have mentioned below few of the points that you should keep in mind when you are writing an article.
It must comply with Grammarly.
Know who your target audience is.
Who are you writing for? Who do you expect  to read your article? Will they care about what you are talking about?

In our case the audience could any of the following:

Students

Teachers

Parents

Tutors

Counsellors

Consultants

Looking at the variety of readers listed above, I would suggest you to

avoid using big words, complicated sentences and technical jargon. They don't make you smarter or your article better. Writing clearly and plainly is your goal.
Express, not Impress.
Good writing is not about the number of words you've produced, the quality of the adjectives you've written or the size of your font–it's about the number of lives you've touched! It's whether or not your reader understands you. It's about expression, not impression.

Read it aloud.
Reading your works out loud allows you to notice something that you might not have noticed if you were just reading it silently. Go on, read them out loud now. Also, try to listen to your work objectively as you read it. Are you making sense? Or are you simply stringing a couple of words together just to fill a gap?
Research, not just Search.
You are expected to do some research before you start writing. Spend some and get your thoughts aligned with the flow. Please make sure that the below mentioned points are clearly covered in your article.

Mandatory

It should be free from plagiarism. We use Prepost SEO's plagarism test tool to check articles for potential Plagiarism. Minimum acceptable score is 75%.
Size of featured image must be of at least 200*200 pixels.
Title should not have more than 65 characters.

Make sure the Article is

free from grammatical errors

.

Consider adding valid hyperlinks where ever possible, this will get your article more visibility.
Try to use heading/sub-heading tags, it makes your article more genuine to crawlers, helps in ranking
NO

spelling mistakes

Suggest you guys to

run spell-check and grammar check

in MS-Word.

The font size must be consistent. Regular text should have

font-size: 11,  headings: 12

.

The article should be SEO complaint, check out the below links for further clarifications

Depending on the topic

Highlight some of the

latest tech advancements

and how they are changing the way people understand and learn.

List down the

players bringing the change

. Explain what/how they are doing it.

How is it making the life of students / teachers easier?

Is it

accessible to everyone

? Any thoughts on how it could be make available to masses?

Can

government play a role

in making it available to everyone?

Rest is up to your imagination, depending on the topic and target audience.
Hope the above points will help you to get a better insight of what is being expected. Incase you need any further clarifications feel free to comment below or reach out to us over mail.
Thank you