Guidelines to update a listing on directory.edugorilla.com
How to Update a Listing on directory.edugorilla.com
Step 1
Log in to EduGorilla.com using your id. If you don't have an id, please register yourself.
Step 2
Open directory.edugorilla.com and click on "My Listings" on the top right corner

Step 3
All your published and pending listings will be displayed here.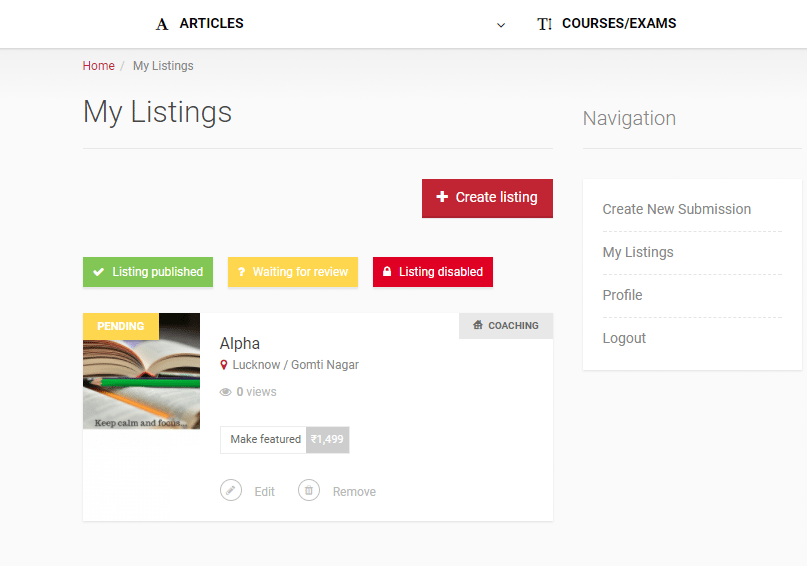 Step 4
Click on "Edit" and make the changes you wish to incorporate over there.
Click on the Save button on the bottom of the page and your listing will be submitted for approval.