If you have good interpersonal skills and can look at things from a variety of perspectives, then Law is a suitable career for you. A Lawyer is a specialist in legal issues. He provides legal assistance to individuals and entities. The task of a Lawyer is to prepare the legal framework for the protection of his client and convince the jury in favor of his client. A responsible Lawyer works at every stage for his client's protection. Even if his client is in a detention facility, the Lawyer ensures to provide evidence in his favor.
Gone are those days when Lawyers struggled to make ends meet. Today the Law is among lucrative careers and commands respect in the society. The era of liberalization in India has opened up new vistas and enhanced career prospects in the field.
Basic course requirements
For pursuing a career in Law, a minimum of bachelor degree in the field is desirable. Post graduate studies in the field enhance your knowledge. For a bachelor's degree, one can choose to go for either a five-year Law course after passing Class 12 or an LLB degree after completing graduation. A five- year integrated course offers better opportunities in terms of exposure, course material, and placements. A three year Law course is generally pursued as an additional qualification. For a three-year Law course, subjects that are especially relevant to an organization, such as business administration or economics can give a student an edge over his peers.
Admission Procedure
An aspirant wishing to pursue a career in Law has to clear any one of the following entrance exams:
CLAT- Common Law Admission Test, commonly known as CLAT is a centralized entrance test for admission to 17 National law universities in India. The two-hour exam tests aspirants' numerical ability, reasoning, legal aptitude, current affairs and English comprehension skills. It is held annually. The pattern of CLAT is given below:
Pattern of CLAT (Undergraduate examination)
Exam description
Total marks
200
Total questions
200(0.25 marks deducted for each wrong answer)
Duration of examination
2 hours
Subject areas with weight
English including comprehension
40 marks
General Knowledge and Current Affairs
50 marks
Numerical Ability
20 marks
Legal Aptitude
50 marks
Logical Reasoning
40 marks
To view previous years papers of CLAT, click here
LSAT- Law School Admission Test, commonly known as LSAT, is designed by the USA–based Law School Admission Council (LSAC). It tests reading and verbal reasoning skills.to go through previous years papers of LSAT, click here
DU LLB/LLM – Faculty of Law, University of Delhi conducts a separate law entrance exam for admissions to various law courses namely LLB and LLM courses.
SET Symbiosis- Symbiosis Entrance Test, commonly known as SET, is conducted for admission to undergraduate law programs offered by various institutes affiliated to Symbiosis International University.
ULSAT- UPES Law Studies Aptitude Test, commonly known as ULSAT, is conducted by the University of Petroleum and Energy Studies (UPES) for admission into BA LLB course.
Coaching Institutes
Since the seats in National Law universities are limited, it is advisable that one pursues one- year intensive coaching to improve his chances of clearing a Law entrance. Some of the best coaching institutes for Law entrance are: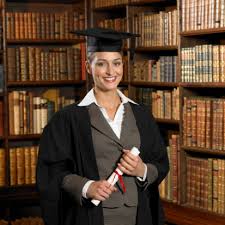 Higher studies and research
Law schools, as well as traditional universities, offer Master's Programme in Law or LLM. This course enables the candidate to specialize in the area of his choice like Constitutional Law, Labour Law, Human Rights Law and so on. In most universities, it is offered as a two-year program divided into four semesters. The last semester involves dissertation writing under the supervision of a professor. In many law institutes, Masters in Law is offered as a one- year program. Currently, Bar Council of India is demanding uniformity in the LLM pattern. NALSAR is among very few universities offering MPhil degree in Law in India. But the Ph.D. program in law is offered at many universities, including Delhi University, Madras University, Calcutta University, Bombay University, Nagpur University, National Law School Bangalore, NALSAR Hyderabad, NUJS Kolkata and NLU Jodhpur. The minimum qualification is LLM with 55% marks. Generally, this requires for 3-5 years of original research by the candidate under one or more supervisors on an unexplored area in the law.
Top Colleges
Some of the top colleges for pursuing law program are:
National Law School of India University, Bangalore
NALSAR University of Law, Hyderabad
West Bengal National Institute of Juridical Sciences, Kolkata
National Law University, Delhi
National Law University, Jodhpur
Gujarat National Law University, Gandhinagar
Dr. Ram Manohar Lohiya National Law University, Lucknow
Rajiv Gandhi National University of Law, Patiala
National Law University, Bhopal
Hidyatullah National Law University, Raipur
Symbiosis Society's Law College, Pune
Government Law College, Mumbai
Faculty of Law, University of Delhi
Course material
As a part of their course, students study various kinds of laws such as Civil Law, Criminal Law, Law of Torts, Constitutional Law and Family Law. The 5- year law course focuses on interdisciplinary approach. Subjects like sociology, economics and history complement the course. Practical learning in the form of moot court supplements theoretical learning. It is recommended that students utilize their vacations by undertaking internships in law firms to boost their chances of placements.
Cost
A five year Law course involves expenses ranging from Rs 3, 00,000 to Rs 5, 00,000 inclusive of hostel expenses. A three year LLB course involves lesser expenses usually ranging from Rs 20,000 to Rs 30,000. Not many law schools offer financial assistance. However, students can avail education loan or apply for various scholarships.
Scope
There are a plethora of opportunities available after completing Law program. One can practice as a lawyer in any court. For this, he needs to first qualify All India Bar Exam to be eligible to practice in India. Earlier, the opportunities for practicing Lawyer were limited to civil and criminal litigation. The era of liberalization has opened up new vistas in a legal arena such as corporate law, intellectual property rights law, FEMA regulations. He can also take up job in a law firm or corporate in-house legal departments. In addition, LPOs provide excellent exposure to law graduates. One can also choose to work for legal departments of government organizations. After gaining experience, a Law graduate can hope to become a Public Prosecutor or offer services to government departments and ministries. Judiciary and legal journalism are other options one can pursue after completing law. Lawyers also work for NGOs and human rights organizations. One can also go for higher studies in law and take up the job of the  professor.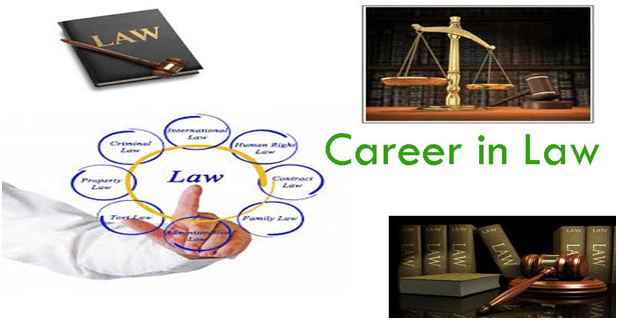 Top recruiters
Some of the top law firms in India are:
Amarchand Mangaldas
AZB & Partners
J Sagar Associates
Khaitan & Co
Luthra & Luthra
Trilegal
Desai & Diwanji
Singhania & Partners
Titus & Co
Wadia Ghandy & Co
Lakshmi Kumaran & Sridharan
Vaish & Associates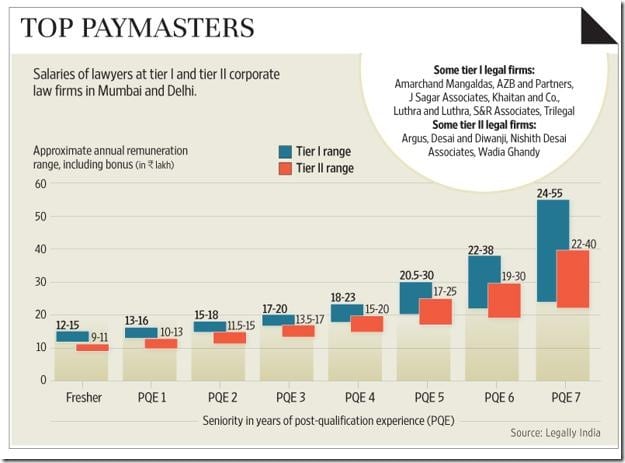 Note: The above graph shows salaries of lawyers in Mumbai and Delhi in top law firms.The x-axis shows the number of experience in years and y –axis shows the salary range in lakhs.
Pay package
Pay scales vary widely in the legal industry. A Lawyer who wishes to practice in any court of India can expect a stipend of Rs 5000 to Rs 40000 depending upon the advocate who is mentoring him. Graduates from top law schools can expect a salary ranging between Rs 3 lakhs to 15 lakhs per annum. Those employed by top notch companies can expect an initial pay package ranging from 10 to 15 lakhs per annum. Unfortunately, the number of high paying jobs is not more than 300 at a time. Top corporate houses pay between Rs 6 and 10 lakhs. It is undeniable that law is one of the highest paying professions today. However, the pay also depends on the profile, caliber, and college of the aspirant.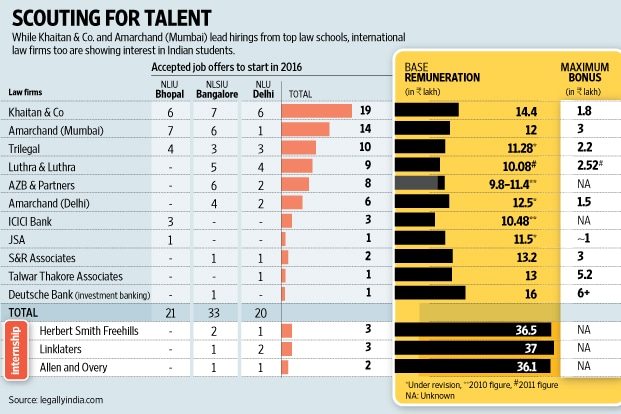 Note: The above graph shows placement share  of top law firms for students from top law colleges
Qualities required for Law
The first and foremost quality required for a Lawyer is the ability to comprehend tough texts. Hence it is recommended that an aspiring Lawyer reads voraciously. He should be adept in 3 A's that is Attitude, Aptitude, and Analytics. These three qualities make easier for him to solve legal problems and arrive at calculated conclusions. Since the Lawyer writes more than any professional, he should have the ability to write flawlessly. He should have good interpersonal skills as he is required to communicate with not only clients but a variety of people. It is a misconception that one needs to have good public speaking skills in order to be a Lawyer. Speaking intelligently and coherently is more than enough. Being a Lawyer demands you to have a tough character so as not to be swayed by various pressures.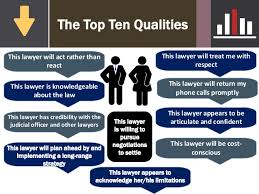 Pros
Only Law graduates can seek employment in any of the wings of the government, namely Legislature, Executive and Judiciary. Lawyers are considered highly valuable for services they offer. They have influential connections. Another benefit of this profession is that there is no retirement age for Lawyers. A Law degree can be helpful in your everyday life when you need to sign contracts or other legal documents written in a complex language.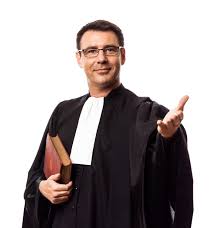 Cons
Lawyers need the experience to polish their skills in the same way as doctors and chartered accountants. Thus, this profession requires patience in the initial phase of the career. Also, the high paying jobs in law are limited. Pay is low in the beginning for a majority of Law graduates so they must know how to survive within limited means.
Verdict
I suggest one must weigh both pros and cons before considering any Law as a career option. Also, go for the course only if you have the passion for it or else you may get bogged down by a complicated language of the textbooks itself. One must take inspiration from eminent lawyers such as Harish Salve, Ujjwal Nikam, Fali Nariman. He must talk to his seniors and professionals before zeroing in on Law as a career choice.
This article aims to resolve all doubts and queries of students who wish to pursue law as a career. Did I miss out anything? Let me know in the comments below. Your feedback is valuable to me.
Must Read : CLAT EXAM 2019
You Might Want To Read:
Ugc Net Public Administration Online Mock Test, Technology And Education, Himachal Pradesh Technical University Pharmaceutical Question Paper 18 2012, Checklist, Java Sample Paper, Jmrc Junior Engineer Electronics Online Mock Test, Captain Batra Classes, Acrhem Question Paper 2 2011 Ph D, Ca Test Series Ipc Paper 3 2017, Preparation Tips For Mat Exam 2018