As parents, we believe that our children are learning everything from their schools. This notion tempts many of us to keep our child's education limited to books and schools. We are forgetting that as a parent you have a key role to play in your child's learning process. When it comes to science, at least a large population of our parents are not even ready to accept the fact that it is all around us. To help your child learn science we have 5 simple experiments here. As it says, they are simple and can be done at your home. Make sure that your child's learning process is fun and engaging. You can find all these experiments at our Fun Brains Channel.
Experiment Number 1: Optical Inversion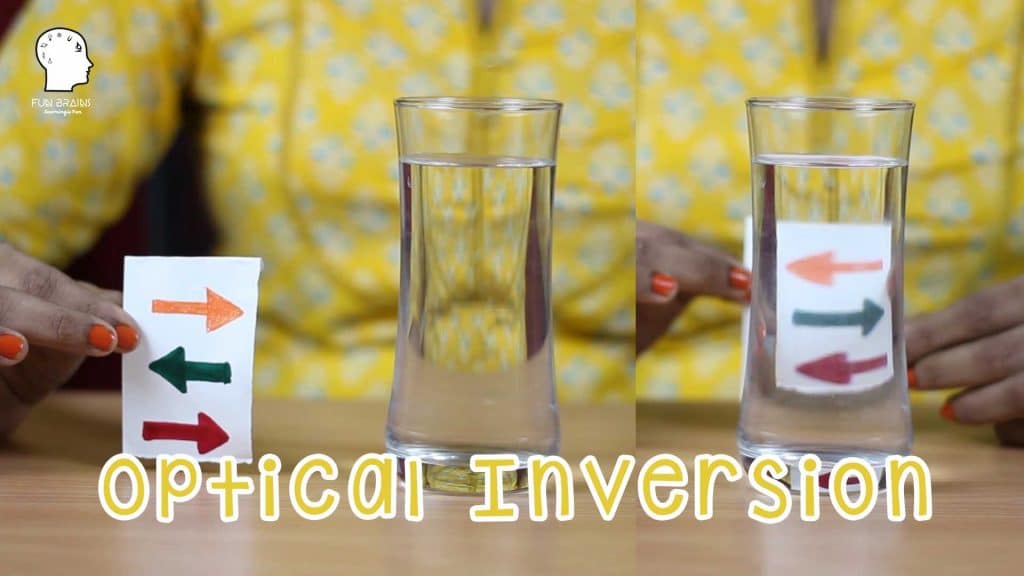 Use a glass of water and some interesting pictures to explain the concept of optical inversion. You can even explain how the glass of water acts as a lens to your little ones. All that you have to do is ask your child to draw some arrows. You can add with that some more interesting pictures. Take a glass of water and keep the image behind the glass of water and see how the image changes its position.
Experiment Number 2: Orange Peel Explosion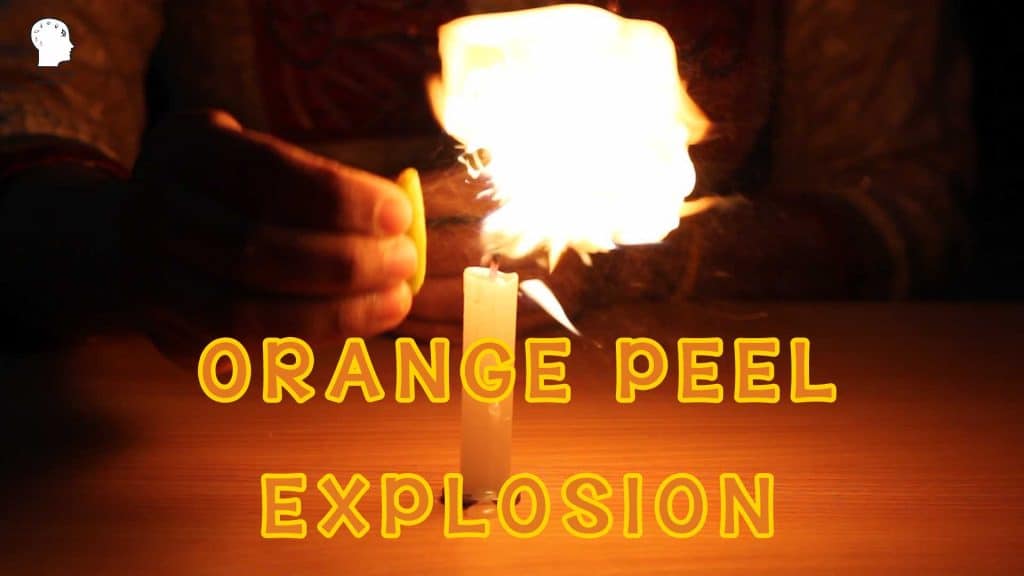 Orange Peel Explosion is another science experiment that can help your child learn the science of oil compartments in orange peels. However, this experiment uses fire and do not let your child practice it independently. Take a burning candle and spray a piece of orange peel to the flame. You will notice that the flame goes wild. This is because the oil compartments blast and highly inflammable oil catch fire.
Experiment Number 3: Rising Water Experiment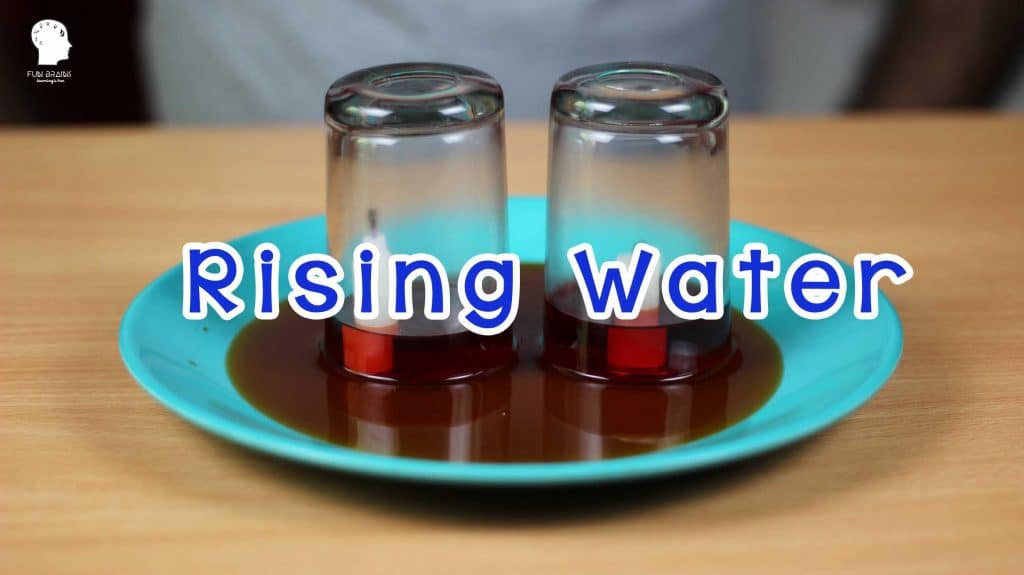 Do you love watching water rising upward through a glass tumbler? Even if you don't, I am sure that your child would love to enjoy the rising water experiment. Of course, it is not any magic, but purely science. You need to lit a candle and stick it in a dish. Pour some water in the dish. Use a glass to cover the candle. Simple steps but amazing results! Enjoy learning the expanding property of gas (when heated) and atmospheric pressure.
Experiment Number 4: Walking Water Experiment
Filling three empty glasses by just keeping colored water near to them can be fun and amusing for you and your child. For this experiment, you will require 6 glasses, some tissue papers, three food grade colors and some water. While you help your child learn science, especially capillary action, you are also revising your basics of science here. Call it as walking water, climbing water, or rising water, you will surely enjoy seeing the water being filled in the empty glasses. You just have to connect the empty glasses with the filled glasses using tissue papers.
Experiment Number 5: Rain in a Jar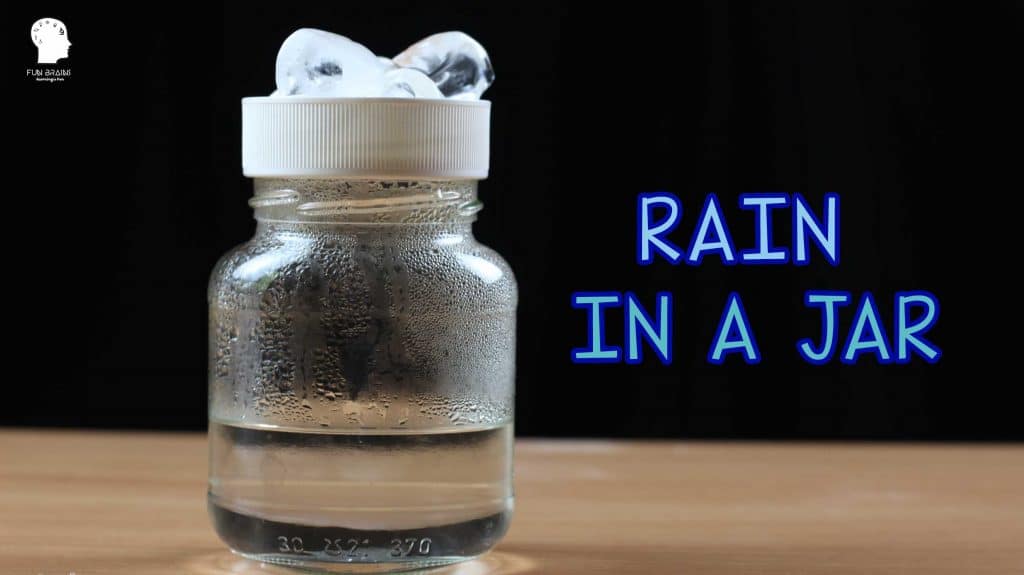 The science of Rain also needs some explanation for the kids. Not so easy to explain by just talking to them theories, am I right? Go ahead and show them the cycle of rain using a glass jar, some water, and a few ice cubes. Furthermore, you can also make a chart and explain the process that they are experiencing through the experiment.
You Might Want To Read:
Gorakhpur, Question Paper 10 2013, Hssc Je System Engineer Online Test, Ugc Net Law Mock Test Paper 16, Triple Talaq Essay For Ssc, Tips To Improve Children In Academics, Top Acting Schools In India, Ssc Cgl 2018 Details, Avanti Learning Center Noida, Bhargav Tutorials Vs Narayana Academy