Learning a particular subject is not only about how well you can memorize it. It also means how deeply you understand it. Having learned the subject, not only you can explain it, but you can also describe the matters related to it. It is then that you possess the complete knowledge regarding the concerned area of study. Your objective should be to enlighten yourself with new ideologies and concepts.
Learning should be dynamic and mobile; you should keep on exploring and updating yourself. It should also be followed by its application in the real world. You should be able to reason as to why you are learning anything! With most schools nowadays focusing on curriculum-based teaching, students are becoming robots running after marks. They forget that in the chase of highest scores, they might win the race now, but lose it in the long run. In fact, there should be no race against each other. Everything falls in place when you are on the right track. All that you need to consider is possessing thorough knowledge and success would eventually follow.
There are millions of people out there who have achieved a lot in their life; be it academic or non-academic achievements. You have to choose your path carefully. You have to find your area of interest. Having a vision is extremely important to live a good life. Conversely, living a good life is important to have a vision. Both are complementary to each other in nature. Therefore, your goals that form the basis of your vision, should be crystal clear. The planning should begin as early as possible so as to give time to yourself to work towards the achievement of your goals. Be wise to know how to study, where to study and why to study. Make sure you have a source of inspiration and continuous support. The environment that you choose matters the most.
Whilst talking about the learning environment, it becomes indispensable to point out key features that a healthy learning environment (school, college or coaching center) must have. They include the following:
Proper Teaching Methods
With the advancements in technology every now and then, education is also progressing. New tools and techniques are being introduced in the learning and development sector. Such advanced tools and techniques include virtual classrooms, online examinations, mock tests, video conferencing, online forums, etc. They facilitate a better understanding of the in-depth clarity of concepts. Students tend to be more engaged and actively involved. It enables them to visualize and perceive the concepts better, thereby relating their studies to the real world.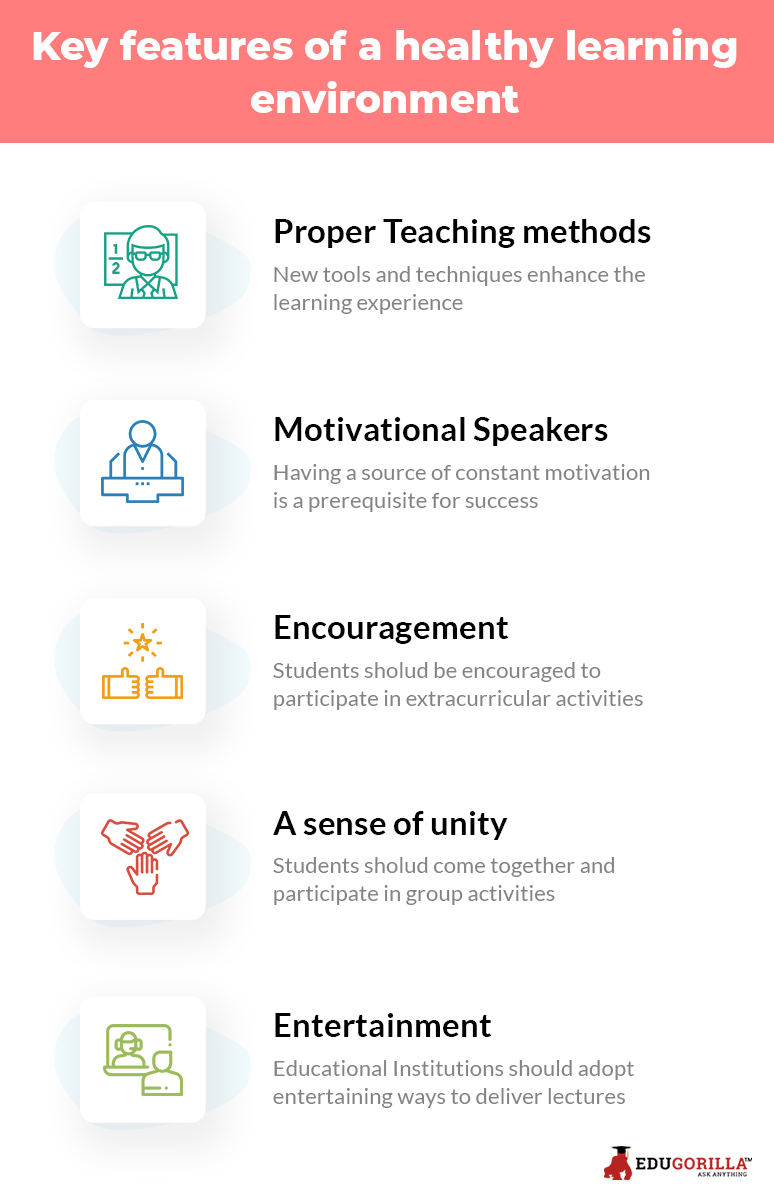 Motivational Speakers
Self-motivation is the best form of motivation. You can be the best motivator for yourself. However, having a source of constant motivation is a prerequisite for success. There should be someone who will keep on pushing you towards your goals even when you feel like giving up. Teachers can play the best role of such persons in your life. They can address all your doubts and help you in tough times. Their words should instill inspiration and zeal to perform.
Encouragement
Very often it is noticed that some students suffer due to their introvert nature. They are behaviorally reticent and tend to hesitate while asking questions. Such behavior can hinder proper learning. It is the duty of teachers to attend them specifically to ensure that they take an active part in the classes. They should be encouraged to participate by creating an atmosphere of love and support. Apart from that, students should also be given chance to express their views and opinions or provide new ideas regarding a subject matter of study.
A sense of Unity
There should be a constant sense of belongingness for students in a conducive learning environment. Students should feel they are a part of one family. They should always be ready to help each other by eliminating any differences. School faculty should promote activities that bring the students together thus resulting in nurturing their interpersonal skills.
Entertainment
Learning might become dull and repetitive beyond a certain point. To prevent this, educational institutions should adopt entertaining ways to deliver lectures. They should generate new learning ideas involving fun and entertainment. Conducting quizzes, playing informational videos, and including extra-curricular activities in the routine can help in providing a wonderful learning experience.
Apart from the elements mentioned above, there many other factors that affect learning. These factors vary from one individual to another. It depends on you as to how you want your environment to be in order to attain the perfect knowledge.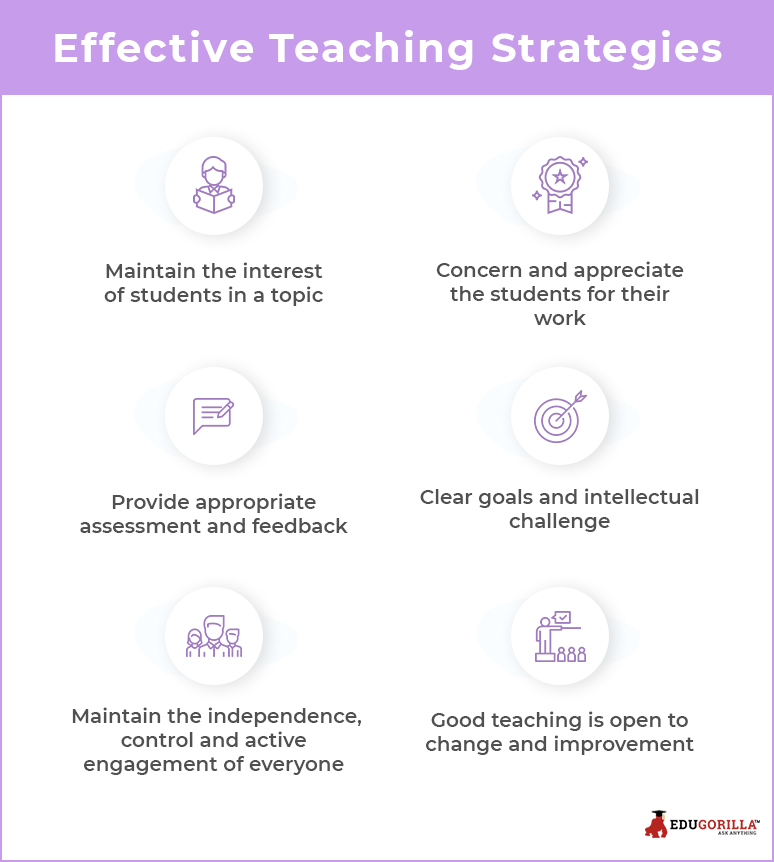 In spite of most of the educational institutes lacking an effective learning environment, there are some exceptional ones out there. These institutes have been meeting all the requirements when it comes to delivering exemplary quality education. One such institution is the Narayana Group of Educational Institutions. It has been producing incredible results and the only reason behind such excellence in teaching is that it offers the best learning environment backed by the appropriate methods of teaching. Again, the wondrous results are achieved with perseverance and time. They start nurturing young minds to define goals for them, thereby leading them towards a vision. With the hope that there will be more and more educational institutions and coaching centers like Narayana College, students can expect that their aims and aspirations will be taken care of.
Leave your vote
This post was created with our nice and easy submission form. Create your post!