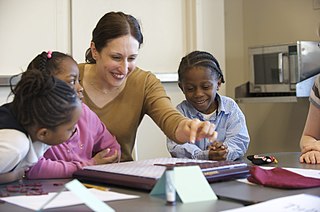 Some kids could never understand why schools teach math. They wonder how the law of cosines, derivatives, square roots, Pythagorean theorem, and even the measurement of an angle in a triangle, are applicable in their lives. Why do their parents invest in maths tutoring for them to learn basic and applied mathematics?
While most perceptive students ask these questions, others are struggling with mathematics. Numbers and figures are painful to grasp. Equations continue to puzzle them. Formulas are impossible to be memorized. And subconsciously, students develop a fear of the subject. Even though some kids can understand the lesson, they get stressed out about it because math anxiety has already grown on them.
Math Anxiety
According to recent studies, the feeling of extreme nervousness against something with mathematical relevance begins as early as six years old. Children have indicated that they are nervous at the beginning of their exams in math. And those with higher scales of nervousness did worse in the tests, proving that the anxiety and ability towards the subject develop at a very young age.
Researches have hypothesized that those who struggle in learning numbers and interacting in social situations are more likely to develop math anxiety in school. Children whose thoughts and feelings get affected easily by what people say would have difficulty facing the subject. And this triggering behavior blocks the working memory of the child, and that the math anxiety uses up whatever information a child has when solving math problems. The anxiety causes overthinking and distress about how scared they feel about math.
Overcoming the Math Struggle
Math anxiety is not something to be ignored as it causes even the mentally capable ones to freeze on a school test and form a mental block on the concepts they used to understand. Some students do not also spend time and effort practicing to solve math problems. Some may have learned the skill or operation, but are clueless with its significance in a bigger picture.
Children's mindsets are shifted to a positive outlook in different ways, including maths tutoring, to overcome the fear of math. They are encouraged to move on from the thought that they are not good at math and to practice more to be better until they realize the love for learning everything about it. Teachers use math games to trick students into full comprehension of the topics as they are having fun. They also use hands-on learning to provide a better understanding of abstract concepts through concrete examples. For instance, they explain circles with the use of round objects or discuss math skills through cubes and bricks.
Kids feel challenged when solving real-life problems. As much as possible, teachers come up with relatable tasks for them to get excited. And if they accomplish something or succeed in getting the answer, their progress gets rewarded.
Math in Real-Life Applications
All the years of constant hard work will pay off because math does not end in school, it is inevitably demanded in reality. So when students ask why to study math, telling them vague answers of its significance will never be enough. Teachers must discuss with them that maths tutoring and schooling have practical applications in everyday life.
Money management is the obvious answer. Basic arithmetic like subtracting and adding allows people to survive in the society where money runs the system. Algebra and other higher mathematics are used in loans and investments. Students may not have understood it yet, but the problem-solving part of the exams and quizzes about getting the principal interest or the rate of investment is exactly needed in real-life computations.
Math comes in handy in almost anything, including baking a delicious cake with the correct calculations of cooking time per ingredient or item, ratios and proportions of an egg to flour, converting units of baking temperature, and measuring the ingredients to follow the recipe.
Math helps people to get a hold and sense of the world. It saves the day as it allows people to manage time effectively, save money, buy cost-effective items in a grocery store, build things accurately, travel without risks, and so much more. Some kids may not see it yet. But in actuality, everyone uses math without even realizing it.
You Might Want To Read:
Nvs Pgt English Online Mock Test, Mathematics Definite Integration Sample Paper With Answer Key, Commerce Question Paper 2 2008, Vmou Certificate Aprabhansa Language Paper 3, Career Point Iit Jee Fee Structure Admission Procedure Review, R P S C Sr Teacher Grade Urdu Language Question Paper 1 2013, Gujarat Technological Universitychemical Sciences Mock Test Paper 3, Upsc Csmains Maithili Literature Paper I Ii Question Paper 2014, Fundamental Of Account, Music Solved Question Paper 3 2012
Leave your vote
This post was created with our nice and easy submission form. Create your post!