You may be looking to find an academic degree that initiates you on a career path that's right for you. Consequently, EduGorilla has a number of resources to help students find their calling and get the necessary education. However, what if you already have the necessary qualifications? What if you've even managed to land a job or start a business of your own? Can your certificates be put to use at that stage in your life? The education will most certainly serve as the primary basis for the job you're hired for. Or, it may help or serve the business that you're running. But here we're talking about the educational certificates or the degrees themselves. Here, we shall talk on how they can be put to use even after you're in business.
Highlighting What You Have Achieved
You may have toiled hard for grabbing your master's degree. Also, your parents may have labored greatly for providing you the expensive DDS education. These programs of education are not the luxuries that everyone has. Moreover, these aren't the things that only money can buy. To your clients, colleagues, and higher-ups, these serve as the symbols of your academic and professional prowess. But, to you, they are the reminders of family sacrifices and years of hard work.
Aside from the prestigious value, the certificate holds a professional value that you can actually market to your advantage. Put it in a diploma frame from Church Hill Classics. Mount it on the wall across from your office door. Else, you can put it on the wall right behind your chair. The idea is to market your professional qualifications and abilities. And you do this by putting your degree in a frame and in a position that automatically catches the eye.
Take your time and customize the diploma frame on the Church Hill Classics website. Select matting, molding, medallion, and embossing options to suit your personal taste and your professional decor. The general idea is that it should look impressive each time anyone entering your office. The person should avail a look at the strategically placed and framed certificate. Your framed academic achievements create a strong first impression. It's the best way to market yourself without uttering a single word about how qualified you are for the job.
Marketing Your Educational Qualifications Online
Entrepreneurs may have a business that's online or offline in nature. Meanwhile, digital marketing is now an inevitable part of any marketing campaign. It is regardless of the nature or the size of the business. However, one of the key elements of successful marketing has always been credibility; that's one factor that remains constant in both online and offline marketing. If what it is that you're selling has merit, it becomes so much easier to market. Your professional certificates are proof of credibility and, therefore, should be a part of your online marketing as well.
You may have a website of your own. Or, you may at least have a social media presence to market yourself or your business. As a result, you must make sure to use your qualifications while marketing. This is because the educational qualifications add credibility to your claims.
Empowering Your Resume with More Qualifications
You already have the job or the business you wanted to get started with, so why are additional qualifications important for your resume now? Well, there are multiple scenarios where higher education will still be useful to you when you put it on your resume.
Even when you have an established business, new clients will still look at your resume and see what credentials you have before actually hiring you. In this highly competitive world, your academic and professional qualifications will continue to make a huge difference throughout your business career.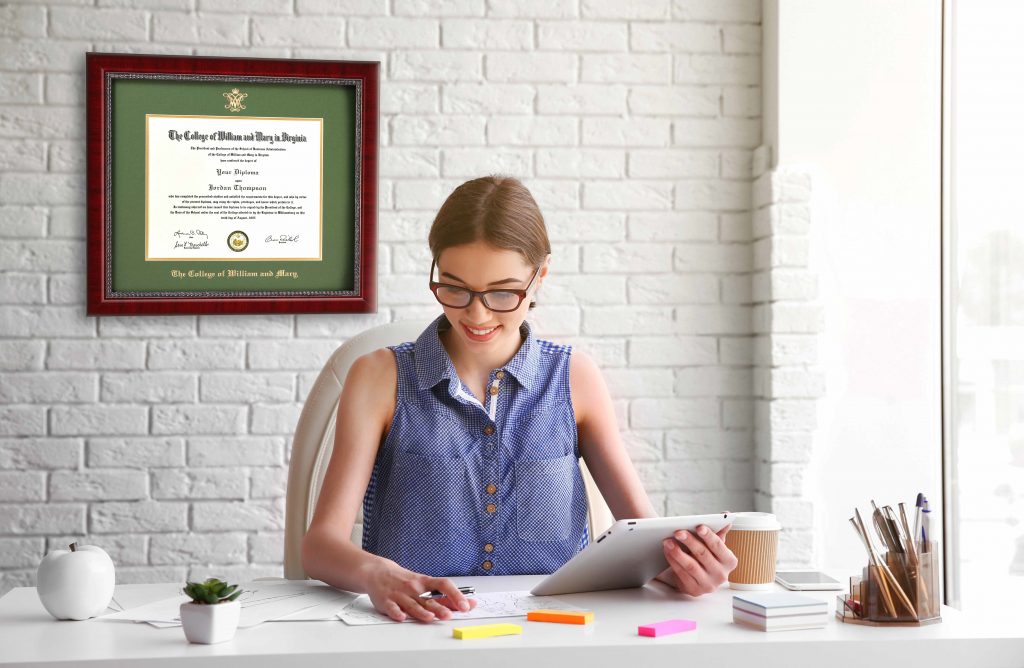 From the perspective of an employee, the same remains true, especially as he/she tries to change companies or apply for promotions. It is always better to keep adding more relevant, higher education to the resume throughout one's career whenever possible. The availability of online courses has made it so much more feasible for even full-time professionals to further their knowledge and skills that it makes no sense to ignore the benefits. It leads to paying bumps, promotions, and the widening of one's career path further down the line. The more certificates you have in relevance to the work you do, the more valuable you become to your employer and/or clients.
A combination of academic qualifications and experience is what helps a professional to grow and it doesn't stop once you have attained the initial requirements to just get started on a career path. Nonetheless, those certificates are what allows you to get even higher educational qualifications and skills, which in turn, continues to propel your career higher.
You Might Want To Read:
Ugc Net Management Question Paper 1 2004, Accelerated Courses, Gate Question Papers Graduate Aptitude Test Engineering 2015 4, Jee Advanced Exam, Net Buddhist Jaina Gandhian And Peace Studies Mock Test Paper 64, Central Warehousing Corporation Cwc Mock Paper, General Knowledge Question Paper 13 2016, Manipuri, How To Prepare For Gate In Remaining 3 Months, 5 Easy Tips To Improve Your English Grammar
Leave your vote
This post was created with our nice and easy submission form. Create your post!