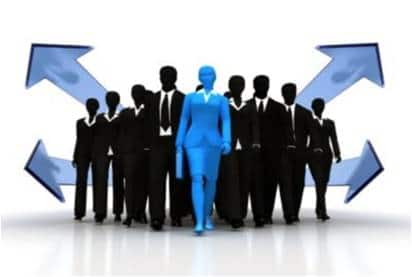 MBA : A MUST BE
BY
SANJAY SAYAL
RKDF UNIVERSITY, BHOPAL
MBA: A MUST BE
'Nothing Succeeds Like Success'! Yes, that is the ultimate reality of life. No one asks you for your degrees, or background, or educational background, college etc once you are a successful person in life and you remain so. What people want to know rather, is your readymade recipe for success…the way we Google for every small thing in life. 'Yaar mujhe bhi bata na …tune kaise kiya?  They ask for the instant medicine to grand success which will lead them to goodies and luxuries of life, and before one realizes the seeker is already in a dream world… just like the erstwhile 'Mungerilal ke Haseen Sapne', till a bird flying above him blesses him with a sudden dropping (which many consider 'Bhagwan ka Ashirwaad'….oh ya! God also agrees with me) and brings him back to the rude reality of life.
And yes, this second scenario is also very common where everyone tries to associate with and make up stories about these achievers. Specially in colleges, in the favourite Canteen- the usual gossip center where everyone throngs to distribute his/her knowledge and offer advice on any or every topic- about how a particular person from our college just got a great job post his MBA…."Are yaar 55 Lac ki naukri mili hai uss ko , apne college ka hi student tha", (the chap got a job of 55 lacs recently and was a student from our college itself!). " Zindagi badal gayi bhai uski "(his life changed thereafter).  The college would put up posters about the person "Our Student….####", though earlier he was a non entity altogether. Then one gets to see interviews of the principal and teachers who suddenly become their lifelong mentors who always knew that…"there was something different about this child…I always knew he would succeed".  It's like everyone wants to be a part of and a contributor to the success. Literally like a pack of lions wanting a share of the recent kill (pun intended). Then there would be a flurry of stories floating around in the institute….By the end of the day you may find yourself equally impressed and thinking on the same lines, Googling about it and finally dreaming like others of achieving similar success and thinking MBA Karenge!
The above discussion is intentional and a depiction of the hard reality of how success is treated in our daily lives at grass root level. Everyone tries to emulate the successful to achieve the same. And luckily a decent MBA has created many a success story!
If one looks into the present older generation (50s and above…sorry if it hurts someone), one would mostly find 2 or 3 common professions like Doctor's, Engineer's, Lawyers etc and the qualification being just that. Well yes, that was the stark reality and requirement of those days. The balance knowledge of other profession (whether it be a business, an artisan or a chef) was either passed down from the older generation to the younger or learnt through the practical hands-on-experience style. Remember the old movie dialogue… "Beta dukan pe baithayga nahin to seekhega kaise", if he does not sit in the shop how will he learn? One seldom heard of MBA's that time. That was an era of few disciplines like Medicine, Law, and Engineering and MBA was really not considered a viable option then. It was a lesser known uncommon qualification at least in India.
 In our country a good job meant a degree in any one of the above fields and a better job meant the same thing done from 'Vilayat' (meaning degree from abroad) and thus a Vilayat degree was meant to open up a path of success, riches and a good 'Rishta' (meaning a good bride/groom). So the success mantra was not MBA Karenge but rather 'Vilayat se Karenge', in those days. The success medicine in that era was 'Technical Knowledge' from a degree earned abroad and Business Knowledge from elders or on-hands experience, on return. Today the accepted fad is an MBA; the science to understand the way businesses run and are to be managed be it one's own or others.
The scenario today however, is entirely different and one cannot depend solely on the technical knowledge of just a few fields discussed earlier and neither can a knowledge passed on from the older generation suffice to get you success in your business. The new job market is defined not by the traditional medical and engineering related jobs but by newly created service platforms and MNCs offered lucrative corporate portfolios. The world has transformed and that too at a neck breaking speed. It's a world that's transforming every 24 hours, thus it would not be wrong to say that the days of the gradual Metamorphosis ( the way a pupa transforms into a butterfly – the science students would know this more) are over and it's the era of instant transformation (like 2 Minute Maggi).
While the technology is changing constantly so are the business practices. The markets are not local but global and so are the scopes. Knowing just the basic technical knowledge is not sufficient. How to survive in the very competitive business environment is very important for everyone. An employer expects his employees to understand this.  You thus find that the scope of getting success and goodies in life has increased many folds. Knowing the nuances of business at each level is thus important to get one there and the answer to that lies in a good MBA- so MBA Karenge. The good degree from Vilayat has now changed to a good degree and MBA from vilayat or at least a good MBA from one of the top colleges in India or the world. You thus find many combinations which one could never imagine in the earlier days. Musician MBA, Farmer MBA, Veterinary doctor MBA etc. There are different MBA courses for different requirements with varying curriculum and area of specialization.
The above discussion was a depiction of the stark reality of today. The college degree today is thus not sufficient to get you to your desired goals unless one is lucky – an aberration to the generally thought outcome. Thus one finds even cricketers doing an MBA to manage their businesses rather than depending on others to handle their money.  Also, a sole MBA without a knowledge/skill too is a disaster recipe. Today's world requires persons who have a broad knowledge base and can multi-task.
The time period of acquiring sufficient qualification has thus changed. The options available are either to do an MBA immediately after graduation (which very few institutes offer without work experience) or to do an MBA after getting a worthwhile work experience of a few years and preparing academically and financially to gain admission and meet the academic costs of the MBA course which ranges generally in the range of 20-30 lacs in India and about 2 times more for a course abroad. The intervening period between the basic degree (technical or non-technical) and MBA is a period of an easy struggle or not so easy struggle depending on your present job and more importantly on your degree and the college from where you did it. The path to a good MBA college thereafter depends on the various competitive exams. The wealthy and fortunate ones can get a lesser score and still gain admission in a private college or a mediocre college abroad but the not so wealthy need to score very well to secure a scholarship to get into the same course. Irrespective of the graduation degree or the institution from which one has done it, today an MBA is essential to improve one's CV and secure a job with better remuneration.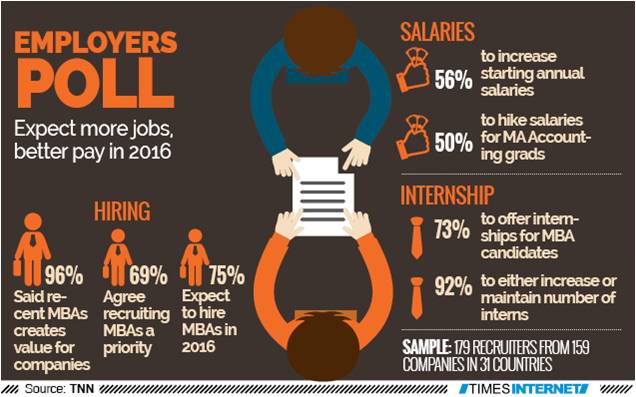 The essential question thus is at what stage one should realize that 'MBA Karna hai' and when does this transform into reality and not remain just a dream of 'MBA Karenge'. Everyone has his/her constraints and realization hits at different stages in life. All that matters is the means and the will to complete it and thus be able to proudly say 'MBA kar liya' and your inner self telling you internally that you have achieved what you wanted and now the world is yours…the achievement is like an ethereal blessing which reminds one of the famous Bollywood movie dialogue, 'Ja Simran ja  Ji le apni zindagi' – The world is yours now, go achieve what you want!
The monologue above is intentionally aimed at understanding easily the importance of an MBA degree in changing one's life and its offer of better opportunities, thus transforming the 'MBA Kareng'e to 'MBA Kar Liya'!
It is only a fortunate few who are born with a silver spoon or are lucky enough to achieve this  easily, while others have to work hard towards achieving the success in life….'Churri tez karne ke liye to usse Ghisna Parta hai' (to make the knife sharp it has to be rubbed harshly on the stone- my own proverb creation).
It is thus important to understand early in one's education path the need to do an MBA besides earning a technical/non technical degree; to understand the benefits of doing an MBA from a good institution and recognize the job opportunities and avenues it opens toward achieving a better job, life and savings that most of the successful corporate enjoy in today's competitive world. So the best answer that could change your life is definitely MBA Karenge!
All the best to the intended readers and wish you all the best in life always. May you achieve all the success and live your dreams. Happy reading!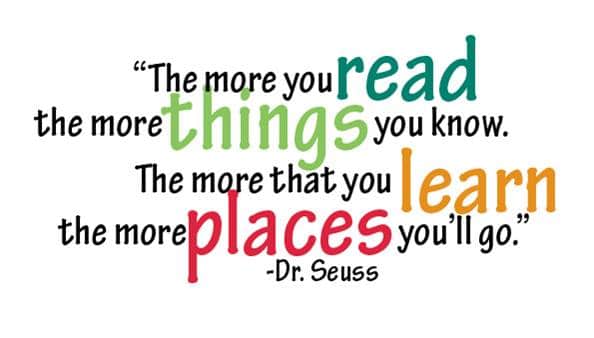 You Might Want To Read:
Ugc Net German Mock Test Paper 8, Mpsc, Rohit Manglik A Passionate Educationist Bridging Education And Technology And Renovating Education Industry Read The Whole Story In The Knowledge Review July 272018, Library Science Question Paper 2 2008, Net Konkani Question Paper 2, Testbag Rrb Group D Exam Mock Test, Ugc Net Assamese Mock Test Paper 16, Doeacc B Level Principles Of Modelling And Simulation Mock Test Paper 154, Ugc Net Defense Strategies Question Paper 2 2010, Cgpsc Syllabus 2017 18