Secondary(10th Standard ) and Senior Secondary Courses (12th Standard) are the foundation stones for the future of any student. Passing 10th will pave way for joining 11th and 12th Standards, and thereafter to the college education; or seeking employment opportunities. But if the student fails in any of these classes, it brings total gloom in their life.
Unable to perform in these classes, students are driven out from the school with a Fail Certificate. These unfortunate students are stranded midway and fall into utter dejection and despair.
NIOS Board:
A ray of hope for such students is the NIOS (National Institute of Open Schooling) Board. NIOS Board is a wing of Human Resources Ministry, Government of India. Students are admitted to NIOS Board Secondary and Senior Secondary Courses online.  They conduct Secondary and Senior Secondary Courses under the "Open Schooling" Scheme.  Regular Public Exams are held for Classes 10th and 12th to grant Certificates to passing students.
They have an aim to provide unlimited opportunities for High-School students, to study 10th and 12th Standards under CBSE Syllabus and thereby prosper in their life. A single hurdle of not able to clear the secondary exams should not at all be a stopping point for them. The students can get Direct Admission Online in NIOS for 10th class or NIOS 12th class, as the case may be.
There are different schemes of study for these failed students to get NIOS board admission 2017.
Nios Admission
Stream 1: For 9th passed students to directly appear for 10th standard
Stream 2: For 10th passed students to directly appear for 12th standard
Stream 3: For 10th/12th fail students to directly appear for the 10th/12th standard in the same year.
They can appear for the Exams in the failed subjects only, and if they get good marks, they can get the CBSE Certificate for 10th or 12th Standard. Another facility available is Transfer of Credit (TOC) whereby the good marks obtained in maximum 2 subjects in the earlier Exam will get transferred in the new Certificate.
Stream 4: Demand Exam Scheme
This scheme can also be called NIOS admission 2017 On Demand Exam Scheme. Kapoor Study Circle gets Direct Admission Online for 10th failed students and 12th failed students to attempt the same subject once again, where they have failed and achieve passing marks this time.
Every month exams are conducted by NIOS board in 10th and 12th Standard subjects. Students who want to appear for the particular subject exam (maximum of 3 subjects in one attempt) can "Demand Exam", as per their choice and readiness to write. Here also the Transfer of Credit (TOC) facility is applicable.
NIOS admission 2017
The NIOS admission last date announcement online indicates as follows:
31-7-2017 …..Without late fees
15-8-2017 …….With late fee of Rs.200
31-8-2017 ……With late fee of Rs.400
15-9-2017 ……..With late fee of Rs.700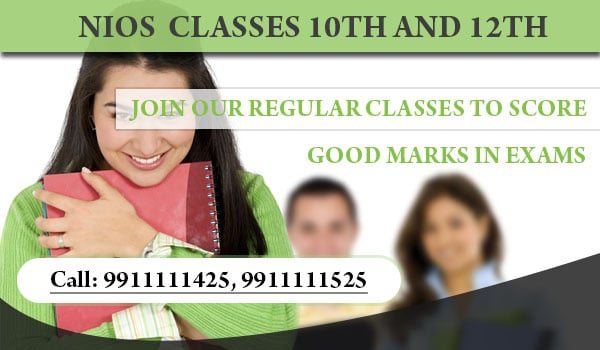 Kapoor Study Circle makes the best use of these opportunities provided by NIOS Board and brings forth new life for many failed students. These students get a rare opportunity to study again and come out successful in High-school education.
Kapoor Study Circle and NIOS Board Education:
Kapoor Study Circle is a Delhi-based Educational Institution, which has been rendering yeomen service, to lend a helping hand for these failed students to come out of their depression, and regains their school-life once again.
How Kapoor Study Circle helps failed students?
When a failed student contacts Kapoor Study Circle, with a request to join in any of the above Streams, the professionals take complete care of the student. The formalities involved in NIOS registration are completed fully and perfectly. Filling Online Application; attaching necessary documents; submitting and getting Admit Card – everything is done for the student.
In addition, Special Coaching Classes by the experienced teachers are conducted, at convenient timings at Study Centers, Delhi. Each student is given individual attention to watch their progress and learning the subject thoroughly.
Mock tests are conducted often by supplying previous Question papers with answers. This way every student is sharpened with their skills, to face the Exam with Self-confidence and courage. As a result, the students find it easier to qualify 10th or 12th Standard.
You Might Want To Read:
Physical And Mental Strength, Adult Education Question Paper 7 2014, Mat Solved Sample Question Paper 13 2015, Jawaharlal Nehru University Mathematics Question Paper 1 2011, Haryana Board Class 10 Home Science Question Paper 2 2008, Upsc Ifs Mathematics Paper Ii Question Paper 2014, National Institute Of Fashion Technology, Delhi University B Tech Electrical Technology Mock Test Paper 22, Thinkiit Iit Jee Lectures Solid State, Certificate In Business Skills