So, you've just finished your academic year, and you've passed all of your Class 12 exams! Put your hands up if you know what you're going to do now. If you're like many students, you probably haven't got a clue, despite thinking about it 24/7.
The Dilemma
One of the most important decisions you'll need to make is what career path you're going to make next. However, there are so many options open to you; it can be extremely hard to know whether you're making the right decision or not.
To help when it comes to finally making this decision, here's everything you need to know. Checkout How to decide your dream college.
Start a Commerce Career
Starting a career in the Commerce stream is a great career choice to make as it's an industry where there are always going be jobs available.
To pursue this career, you're going to need to apply for a Bachelor of Commerce degree. You'll also need to choose a specialist subject for this course.
"With a Bachelor of Commerce Degree, you'll be able to go on to be a chartered accountant, a financial analyst, a company secretary and other similar roles," says Megan Tooke, an educator for Paper Fellows.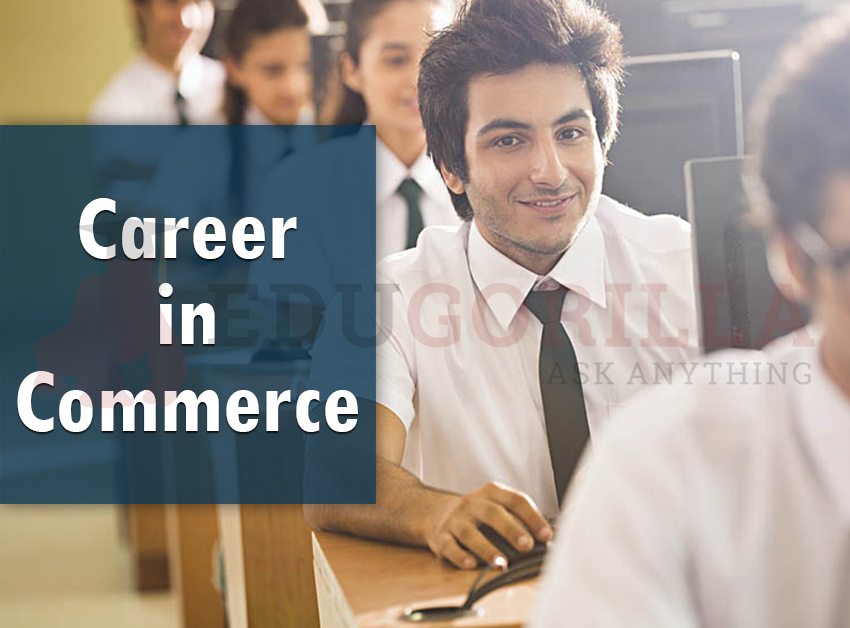 Start a Science Career
Starting a career in the Science industry can open up a whole new world of opportunities. There are many subjects that can be covered which include, biology, mathematics, chemistry, general science, earth science, computer science, engineering, sport and exercise science and much more.
For any of these roles, you're going to want to apply for a Bachelor of Science Degree, availability of which will depend on the university or college you apply for.
From a Bachelor Degree, you'll also be able to then continue to a Master's degree, which will multiply your job opportunities tenfold.
There is a wealth of careers you can follow from here. Some of these include jobs in the medical industry, veterinary services, pharmaceutical industry, dental industries, nursing and, of course, engineering.
All of these careers in themselves also have a full range of other jobs. For example, there are over 50+ roles that full under the engineering category, so it's worth researching which exact one you want to do before enrolling in a course.

Start an Art Career
The final option you have is to start a career in the Arts industry. For this, you'll need a Bachelor of Arts Degree, and it can entitle you to start courses like history, religion, performing arts, psychology and other similar jobs roles.

As with the science degree, it's important that you decide the exact subject and career that you want to follow so you can specialize in that area.
Tools to Help You Enrol in a Course
When applying for a course, you want to make sure that your application is perfect, so you stand the best chance of being accepted. Here's a list of tools that can help you achieve this level of quality.
Read our article on Options after Class 12.
You Might Want To Read:
General Insurance Corporation Of India Gic Sample Paper, Ctet Tutoring Classes In Lucknow, Gmat Coaching, Motivational Book, Staff Selection Board Dadra And Nagar Haveli Dnhssb Practice Test, C B S E Board Class 12 Accommodation Service Question Paper 1 2014, Thinkiit Iit Jee Lectures Organic Chemistry Chemistry, Pdp, Ugc Net Hindi Mock Test Paper 20, Doeacc B Level Operating Systems Mock Test Paper 124
Leave your vote
This post was created with our nice and easy submission form. Create your post!